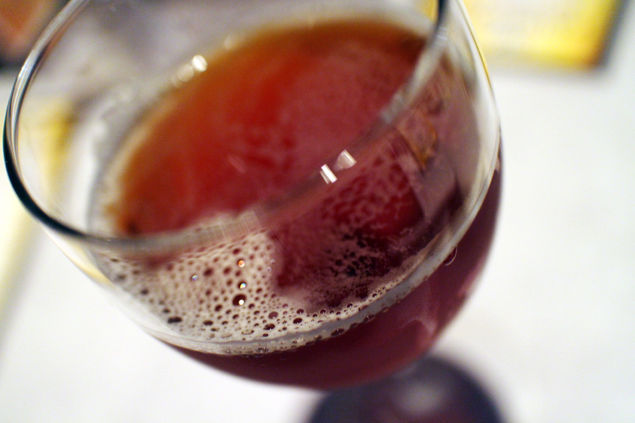 Michael Peticolas electrified the microphone Monday night at his first pairing dinner hosted by the Meddlesome Moth. He attacked the crowd with his disarming kindness to celebrate a cool, blue evening with folks already steeped in North Texas Beer Week. Chef David McMillan, as he always does, prepared the Peticolas beer dinner with consummate skill, celebrating the flavors and complex characters of both the food and the beer in harmonious beauty. It's only right that he hosted his first pairing dinner at the Moth, as this was also the first place he launched his beer, The Velvet Hammer. We all know how it went down after that. If you've tried any of the Peticolas beers, you know how dangerously easy they go down while touting hefty alcohol percentages that help you feel the earth's rotation. It was my first time to taste the Duke, Sit Down or I Will Sit You Down, and the Rye't On. Each possessed that auspicious drinkability that Mr. Peticolas is so keen to employ, while also maintaining delicious balance. The Sit Down or I Will Sit You Down is an absurdly drinkable Imperial IPA at 10%. The Duke is also one smooth drinking Barley Wine, somewhat of a departure from the style itself, yet still robust in alcohol. I'll let the pictures do the rest of talking, as I'm sure you're tired of my Peticolas praise by now. Since it is North Texas Beer Week, though, the opportunity to experience is still going strong, so go here for a full list of happenings and start drinking.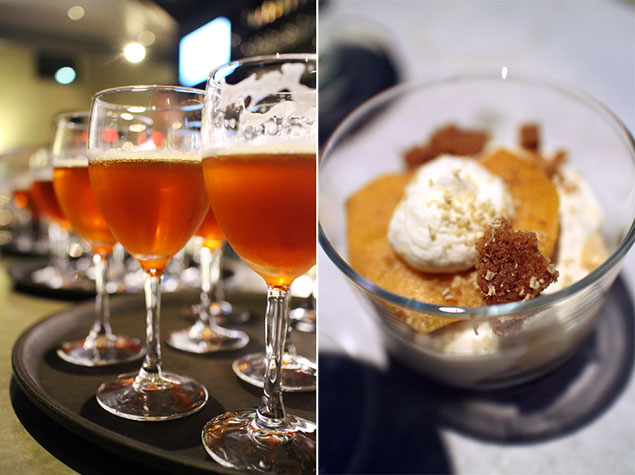 Get the SideDish Newsletter
Dallas' hottest dining news, recipes, and reviews served up fresh to your inbox each week.