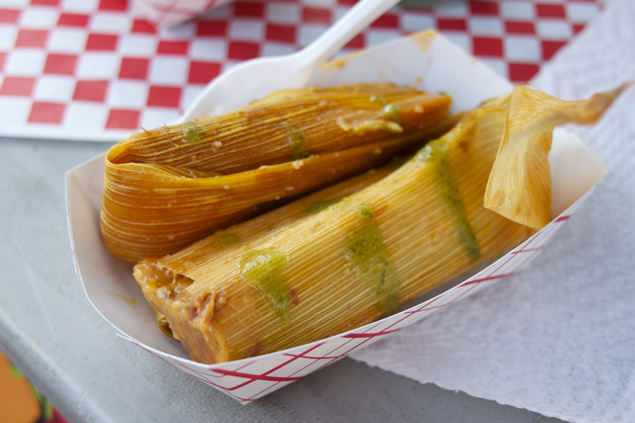 Not a lot of people share my last name. Dablo is technically Filipino, but I am half-Hispanic (dad) and half-white (mom). I grew up in Dallas, but I've made many family trips down to Galveston in the past, where my dad grew up and spoke Spanish in his house. Unfortunately, I never learned to speak fluently, but I have learned the language and culture after taking so many classes in high school and college. That being said, I am very proud of my Hispanic heritage. This explains why my favorite food is Mexicana and why my love for tamales is so great. Nothing quite trumps the authentic and homemade ones I used to get in Galveston or the ones my dad brings back from his hunting trips down south, but I've compiled a list of five tasty tamale spots in Dallas that you might also enjoy.
Pepe's and Mito's Mexican Cafe
2911 Elm St.
$8.95
Even though Pepe's and Mito's is owned by a family from my high school, my family didn't check out this Deep Ellum spot until early this summer. These tamales were probably some of the best I've ever had. The masa and filling were perfectly balanced, flavorful and moist, and they didn't need any extra sauce or topping. (I know it's weird, but sometimes I like to put ketchup in my tamales.) It was easy to taste the homemade quality of this Mexican comfort food. It's no wonder that Nancy named this restaurant one of the best Tex-Mex spots in Dallas.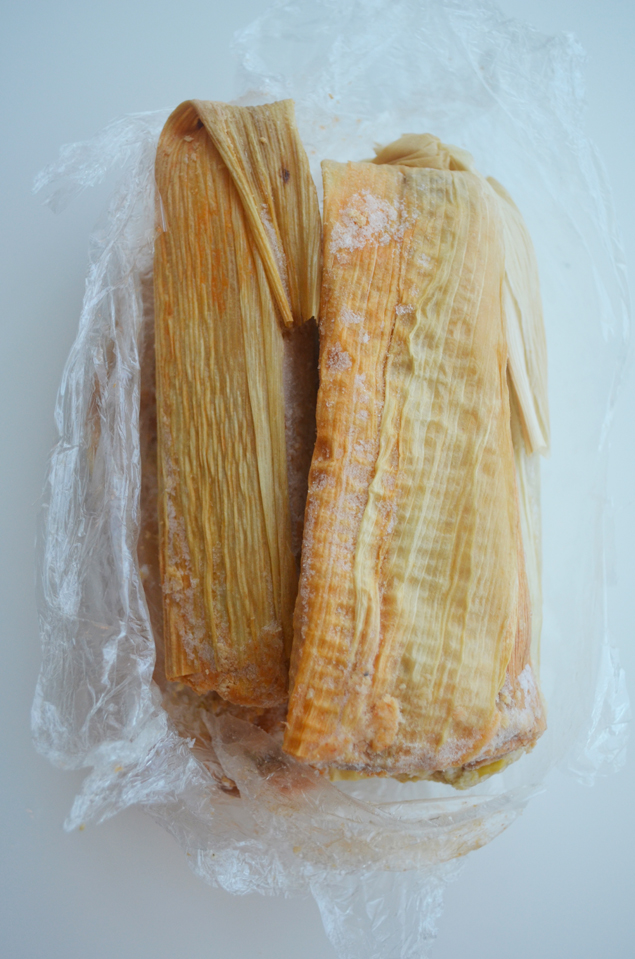 Tena's Texas Tamales
Four Seasons Farmers Market
677 W. Campbell Rd., Richardson.
$8.00 each, sold frozen
Tena was working in the heat handing out samples and her frozen packs of tamales at the market. She sells three different combos – vegetarian, gourmet meat (chicken), and traditional. The vegetarian has two jalapeños and cheese, two southwest sweet potatoes, and two beans and cheese tamales. The gourmet meat combo includes two turkey and dressings, two chipotle BBQ porks, and two buffalo chickens. The chicken combo comes with three red chile chickens and three garden green chile chickens. The traditional combo has two pork, two chickens, and two bean and cheese tamales.
La Popular Tamale House 
5004 Columbia Ave #103 and the Dallas Farmers Market
Named one of the "Best Tamales in Dallas" by D, it only makes sense that the pork and jalapeño tamale from La Popular Tamale House came in as my second favorite. The tamale wasn't too spicy, and you could still taste the heat from the jalapeños. The spicy sauce that came with it was a perfect addition. Beware, though: The sauce is spicy, but I couldn't stop reading it, for some reason. My boyfriend, on the other hand, was sweating. There was just enough masa to pork, without either overpowering the other. We also ordered the breakfast taco with egg and chorizo. (Get this with the flour tortillas.)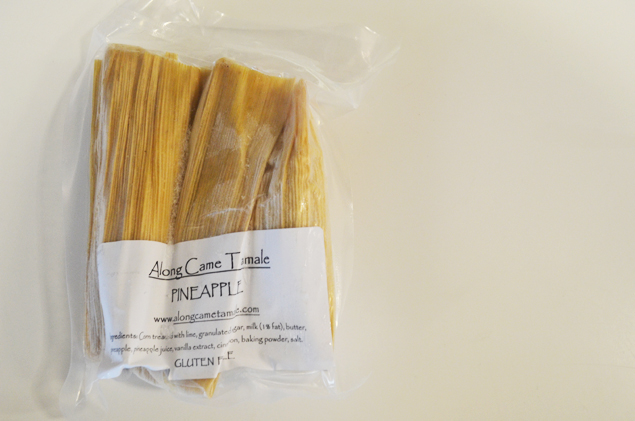 Along Came Tamale
Frisco Farmers Market (August 17) and Bolsa Mercado
These aren't exactly what you would expect when biting into a warm tamale. They're dessert tamales. They're sweet, so you may have some mixed feelings about trying these out, but I can tell you they are very tasty. Flavors include apple, blueberry, chocolate chip, cinnamon raisin, and pineapple. Carol and I tried the pineapple and blueberry ones inside D Magazine's kitchen area, and we attracted a small crowd of interns wanting to try, too. You could see little specs of blueberries and definitely taste the fruity flavors. They're also gluten-free, lard-free, contain zero preservatives, zero high fructose corn syrup, and there's no trans fat. Sounds like you could eat one of these for breakfast – especially the cinnamon raisin.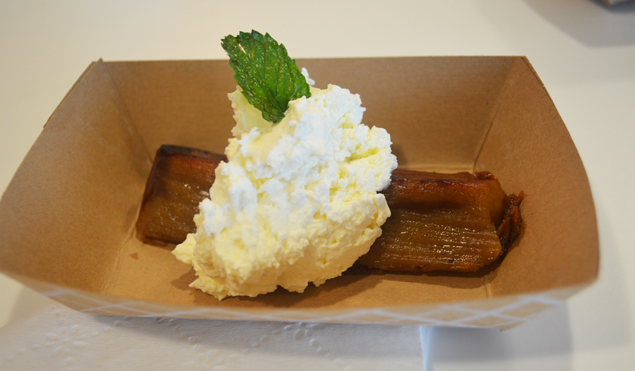 The Tamale Company
White Rock Local Market and The Green Spot
$12 a dozen
These tamales are also lard, gluten, and MSG-free, but as a unique feature, you can boil them in the bag. The Tamale Company also caters and ships frozen tamales anywhere in the United States on Monday, Tuesday, and Wednesday before 2 p.m. I bought chicken tomatillo ones from The Green Spot and pork ones at the market on a Saturday. If you'd like to pick them up yourself like I did, you can find them pretty much anywhere in and around Dallas. Check out their blog for recipes and more. This company has got its masa together.
Marley Dablo is the culinary intern at D Magazine. She will be an online journalism senior at the University of Oklahoma this coming fall. She plans to attend culinary school upon graduation in hopes of combining her writing and kitchen skills to ultimately have her own cooking show one day.
Get the SideDish Newsletter
Dallas' hottest dining news, recipes, and reviews served up fresh to your inbox each week.