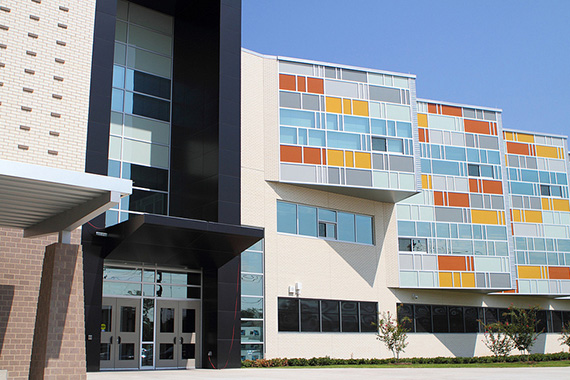 Last school year, a mother of a female Billy Earl Dade Middle School student marched into her daughter's class during school hours. She was angry because the school called that parent and said the mother needed to make sure her daughter improved her attendance record. The mother, worried such reports could revoke her parole and send her back to jail, was not stopped as she walked in the front door and marched into her daughter's class. (This is unusual. At most schools I've visited, adults who arrive are immediately quizzed and sent to the office to sign in.) The parent threw open the door, grabbed her daughter, and beat the living shit out of her in front of a horrified teacher (who was too small to stop the enraged mother). The teacher finally found enough adults to subdue the mother, and eventually got her off campus.
This is not a wild aberration. This is what it's been like at Dade Middle School since 2013-14: chaos.
I've spent the better part of the weekend getting first-hand reports of what was going on at Dade Middle School that caused Mike Miles to replace 10 teachers and its entire leadership team. I don't know exactly what Miles saw, but I have a pretty good idea based on stories from teachers who've worked there. It's a school out of control, run by brazen students and even more brazen parents, not the adults in charge. Between classes, students ignore teachers, who blow whistles trying to get their attention. Gang activity is a problem. And even good teachers there have been subsumed into a culture that says, "I can't change it. Why try?"
I've talked to people who've walked the halls and were astonished at the lack of control the teachers and administrators had. It's why no one was surprised that the school was designated "IR" in state accountability ratings (for improvement required). Miles hoped his new principal (a former assistant principal at Sunset High) could get a handle on things. But when Miles saw more evidence of a school without a rudder, he did what he should have done: make dramatic, sweeping change.
This happened Friday. This morning, at 6:30 a.m., Miles held a meeting at the school to discuss the situation with the staff, including both new teachers and those who were retained. One person was at that meeting unannounced: District 9 trustee Bernadette Nutall, who got into it with Miles and was escorted off campus.
Now, a few things about Nutall's showing up there:
She says she came because teachers invited her, to which I say a) bullshit, she was coming no matter what; and b) so what? If you invited me to your emergency staff meeting this morning, would that make it okay to come? You say, "But she's a trustee!" To which I say, for the millionth time: TRUSTEES HAVE ZERO AUTHORITY AS INDIVIDUALS. Remember: "Unless authorized by the Board, a member of the Board may not, individually, act on behalf of the Board." That's not my opinion; that's state law. And if she was there as a private citizen: "The Board or its authorized representative may refuse to allow persons having no legitimate business to enter on property under the Board's control and may eject any undesirable person from the property on his or her refusal to leave peaceably on request." Meaning, Nutall, the private citizen, was trespassing in the eyes of the board's authorized representative, the superintendent. Because unless there was some vote of the board at some point, Nutall wasn't an authorized representative of the trustees, per the Texas Education Code cited above.
But other trustees have come to meetings! Well, I'd like to see that supposed list of staff meetings trustees have come to. They often attend meetings called FOR them by the administration, where teachers are present. (For example, a trustee might say, "I'd love to learn more about the plans for pre-K in the district," and the administration will set up a meeting at district offices or on a campus where teacher/admin experts can enlighten said trustee.) But staff meetings? Nancy Bingham went to a similar meeting, yes, and I address that below. But, look, the bottom line is, if the administration thinks it's helpful or wise to have you at its meeting, they will grant you permission. Saying, "Yeah, but, other trustees get to go to other meetings" is an irrelevant point. The administration determines whether it's appropriate for a trustee to be there. No trustee can demand to go, nor should he or she. In fact, trustees in Texas and across the nation are told over and over that meddling in the day-to-day affairs of a school district is at best counter-productive, at worst harmful.
Related: Can you imagine a corporate board member, elected by shareholders as their fiduciary representative, demanding to attend an internal staff meeting called to address a crisis situation within the company? Spoiler alert: No you can't. When you add in that Nutall has consistently and publicly undermined Miles, why the hell should he allow her to attend? You bring in board members when you want to demonstrate strong aligned support from leadership, which is why Nancy Bingham was invited. Nutall publicly voted to fire Miles and blames him for her made-up grievances every week.
Does Nutall care about the kids at Dade? Of course she does — as much as anyone in this city. The problem is that her care for those kids drives her to be an emotional advocate. Plus, her ego gets in front of her every single time. This prevents her from behaving like a rational trustee, so she immediately descends into the most accusatorial, angry victim of society any time she doesn't get exactly what she wants. It makes her impossible to work with and makes her a disaster as a policymaker.
If she were at all able to see above her own concerns/anger, Nutall would be thankful Miles is taking swift, strong action. Anyone who knows the culture of Dade knows that it has been a shambles since Pearl C. Anderson closed at the end of 2012-13. To use Miles' actions as a way to say the teachers are concerned instead of saying, "We've got to do better for the kids," is not being focused on what matters most. I'm not saying there aren't good teachers there, and I'm not saying they shouldn't be concerned. I am saying their concerns are currently overridden by the immediate need to create a stable learning environment for kids. That is what I mean when I say that one value, raising educational outcomes for kids, trumps ALL others.
Here are some additional Dallas ISD board policies and operating procedures that Nutall (to my mind) violated this morning:

All Board Member visits are to be escorted or directed by a staff member designated by the principal.
Board Members will not assume a supervisory role with staff or students.
Board Members will not participate in staff activities unless specifically requested to do so by a campus administrator. (Hard to do when the on-site administrative team was just replaced and hadn't even started its first full day yet.)
Inappropriate constituent service is defined as Board Member involvement in management and/or delivery of specific services, even if the problem is serious and/or the Board Member's involvement is minimal.
[Under a trustee's oath toward a "commitment to service" in the board's ethics policy] I will avoid personal involvement in activities the Board has delegated to the Superintendent of Schools.

That Miles had her escorted off campus is delicious.
Is Miles blameless here? Oh, hell no. The concerns at Dade should not have been a surprise to the administration, and it could have done much more to prevent this problem. If you look at the attendance area for post-Anderson Dade, you see it took in large areas near Lincoln High. These are neighborhoods that, based on the longstanding Madison-Lincoln rivalry, have natural animosity toward each other. (Dade is near Lincoln.) There were also gang rivalries that played a part in this. School officials did not do enough to require/train Dade staff to establish a new culture at the combined school. There was no plan for dealing with a huge influx of poverty-stricken kids when they were shoved in alongside their natural rivals. Miles and his team need to take ownership of that.
I would like to think that was just what was happening this morning. Unfortunately, Nutall has made this story about herself, about her desire to run her district like a ward heeler, about her continuing, maddening desire to be seen as the queen of District 9, a position in which all are answerable to her, but she is answerable to none.
I wonder if people who say governance reform isn't necessary just don't understand how unbelievably destructive one rogue trustee can be, let alone two or three. I spent much of the morning discussing an interesting summer program that DISD is working to construct, one with multiple partners, one that could raise the leadership quality of teachers throughout the district. I'm not writing about that, though. I'm writing about Bernadette Nutall, and her delusions of victimhood. You win again, BN.
Get the D Brief Newsletter
Dallas' most important news stories of the week, delivered to your inbox each Sunday.