In my daily conversations with companies considering a move to North Texas, one repeated sentiment echoes the excitement that corporate leaders, site selectors, and developers have about the success of our region: diversity. Companies pick North Texas because they want an environment that's rich in options—whether with office space, housing, or workforce growth opportunities.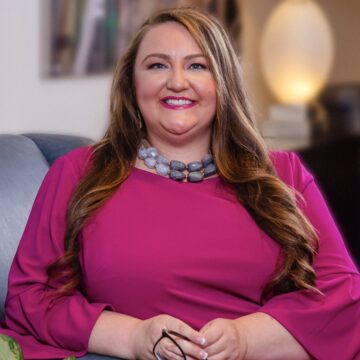 These days, corporate leaders and site selectors aren't just picking their next home based on financials – although Texas' business-friendly incentives and tax structure are significant factors – they're searching for the unicorn that can deliver it all, and North Texas rises to the top in ways that other markets simply can't.
At a time when many markets are still struggling to find their footing, our region is rebounding from the pandemic at a full-speed-ahead pace with thriving commercial and residential markets, corporate relocations, and resident migration. In fact, just recently, DFW led the way in pushing Texas over the top for its 10th consecutive Governor's Cup, an honor that recognizes high-performing states for job creation and capital investment.
Throughout my career in economic development, I've witnessed how our region's mix of offerings can be the difference-maker with corporate wins. When I think about how we work to make it easy for companies to call our region home, there are four areas where North Texas shines in diversifying for success:
Industries. North Texas' clear commitment to a mix of sectors that can pivot and meet changing demands has been a game-changer in ensuring that our region sustains economic success. Core industries like tech, biomedical, telecom, and finance remain strong. And the pandemic has proven the immeasurable value of our region's central location in driving the booming growth of our transportation and mobility, logistics, and industrial sectors. In addition to providing jobs, this upward trend will also help North Texas play a lead role in moving resources to meet supply-chain demands.
Workforce. North Texas has one of the largest, locally concentrated, and culturally diverse talent pools in the nation, with four million workers easily accessible to communities throughout the region. We can offer companies a skilled workforce to support a wide range of growing business opportunities. With dozens of universities, colleges and trade schools throughout the area, we've proven that we're committed to fostering talent development for various fields.
Commercial Real Estate and Office Space. From office space to industrial facilities, communities in the region offer an abundance of choices for relocating or expanding companies. For example, in Irving-Las Colinas, companies like CHRISTUS Health are developing build-to-suit headquarters that activate community amenities like water canals and green spaces. At Hidden Ridge, the vision of Verizon's billion-dollar mixed-use, transit-oriented development is coming to life. It will feature innovation incubators, co-working spaces, and tech-driven apartment homes, alongside retail and dining. At the same time, the former stadium site offers a centrally located mixed-use opportunity, and industrial development supports logistics operations at Dallas-Fort Worth International Airport. A fast-growing sector for North Texas, industrial facility development will continue to thrive as it follows the growth of e-commerce and helps resolve supply chain issues.
Housing. As the most explosive housing market in the country, North Texas single-family home sales continue to climb despite supply chain shortages, with a 4 percent increase this January over the same time last year. And although sales values are also on the rise, North Texas is still considered one of the most affordable housing markets recognized for its ability to serve a diverse workforce at varying income levels. The region also led multifamily investment in 2021 in both construction and leasing, with nearly 50,000 units leased. North Texas is also at the forefront of the single-family, build-to-rent trend, with more than 4,000 of these homes available.
While we enjoy North Texas' booming economy, we must continue working with an eye to the future. What does sustaining this momentum look like for our region?
Continuous, authentic regional cooperation and collaboration will be instrumental in North Texas' ongoing success. While we all compete for business and residents, collaboration strengthens our region. Together, we must maintain a commitment to diversification. This means developing infrastructure that connects our communities and capitalizes on our central location, fostering talent development to benefit our entire region, and promoting the growth of our mix of business sectors.
Beth A. Bowman is president and CEO of the Irving-Las Colinas Chamber of Commerce and Irving Economic Development Partnership.
Get the D CEO Real Estate Newsletter
Get weekly updates on breaking commercial real estate news and relevant industry reports.