Office market fundamentals continue to improve across Dallas-Fort Worth. Companies are returning to the office and are starting to execute leasing decisions that have been on hold due to the pandemic. Leasing activity is increasing and with that, we are starting to see our first wave of new development since COVID sidelined most developers.
So, how has the last 21 months shaped us and what trends and changes will we see implemented in this next phase of office development?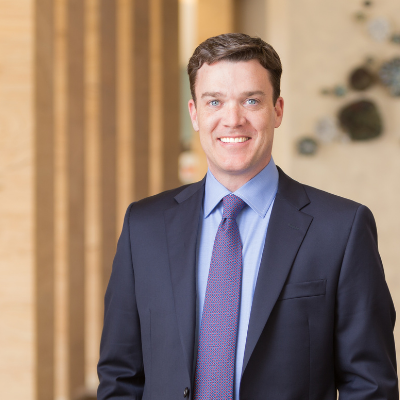 Focus on Health and Wellness
Companies are more focused on providing a healthy environment for their employees and customers. Health and wellness certification organizations Fitwel and the International WELL Building Institute (IWBI) can attest to this increased focus. Since 2020, they have seen a dramatic increase in registrations. This month, the IWBI reported that the building area applying WELL offerings has tripled from one billion square feet to more than three billion in the past year. Air quality is a major concern as well as providing a touchless path of travel. Developers are spending dollars to implement more robust air filtration systems in an effort to address these concerns. New technologies that work with your smartphone are being implemented to provide a touchless experience for elevators and doors.
Increased Importance of ESG
For good reason, both investors and office users have increased their focus on ESG (Environmental, Social, and Governance). Investors are analyzing companies' ESG performance to determine whether to invest in them. In turn, companies are looking for ways to enhance their ESG performance, which includes reducing their environmental footprint through the workspaces they lease. Hence, more developers will focus on sustainable practices and environmental certifications, such as LEED and Green Globes.
Productive Outdoor Spaces
We have all been spending more time outside whether that's patio dining or attending an outdoor gathering with friends. Well-designed outdoor spaces are going to be an increasingly important amenity in new office developments. Outdoor spaces are not just a place to relax or get away from the office. They are productive spaces that are wired and furnished to provide all the functionality of an indoor conference room in an outdoor setting. Now we are still in North Texas so maybe keep that August meeting inside.
Location and Amenities
As companies use their office space as a tool to recruit new employees and entice existing employees back into the office, the office experience is more important than ever. What we have seen and will continue to see is the best locations with access to the best amenities will continue to outperform on occupancy and rental rates.
As for the next wave of development, Granite is considering all these changes and trends as we continue to develop high-quality projects across the country.
Will Hendrickson is the senior managing director for Granite Properties.
Get the D CEO Real Estate Newsletter
Get weekly updates on breaking commercial real estate news and relevant industry reports.