As DFW business owners continue reopening office spaces to their employees, they face the challenges of considering every staff member's unique home-life situation and varying opinions while keeping their comfortability and safety top of mind.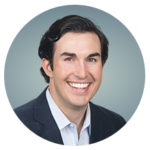 As a business owner and commercial real estate professional, I was faced with this challenge firsthand and sought to make the transition to working back in person as smooth as possible.
Since we are positioned as experts in everything office, we decided to take our expertise one step further and proactively and strategically develop three steps for success in workforce re-entry for business owners looking to reopen safely.
If you are ready to bring employees back to the office, but are unsure of where to start, consider utilizing the following three steps:
Conduct a workforce analysis. Develop a poll and share with employees who can anonymously provide insight on various topics (safety concerns specific to their workspace and/or building, general thoughts of returning, child care concerns, etc.) that would impact their return to the office. Compile the data and use it to understand better your employee base and any specific concerns employees have regarding the safety of your current environment. Once you have a solid understanding of how and when employees would like to come back, you can begin to update the office space accordingly.
Evaluate your workplace. Assess your current workspace and figure out ways to cultivate an environment where employees feel clean and safe. Additionally, determine how to "right-size" your office due to increased or decreased seat count or how to properly "distance" employees. Determine whether you need to expand or contract current office space to accommodate an employee hybrid work model and/or a decrease in workforce. Utilizing data from the workforce analysis, modify current workspaces and common areas for safe social distancing and disinfecting. Once you have an idea of the changes you want to implement, consult with the appropriate industry experts to put your plan into action.
Obtain industry expert support. Seeking support and guidance from industry professionals is always recommended. Business owners may need to consult with specialists in furniture and/or architectural industries as they update, redesign or build out their current or new space. Additionally, there may be a need from a commercial real estate professional like a tenant representative as they can navigate negotiations for rent relief/restructuring or assist in searching for new office space with a landlord who aligns more with their ideas of safety and protection.
Whitebox Real Estate employees have been back in person since the May of last year and took multiple steps and phases to get everyone back eventually. It has been a smooth transition for all employees, and I credit the well-thought-out three-step plan and measured approach that ensured a successful reopening. I am hopeful these steps can guide you and your business to reopen safely and effectively too.
Grant Pruitt is a co-founder and the president and managing director of Whitebox Real Estate.
Get the D CEO Real Estate Newsletter
Get weekly updates on breaking commercial real estate news and relevant industry reports.