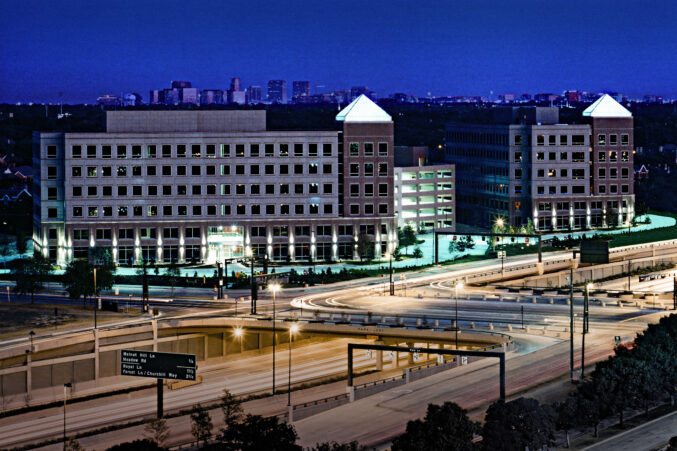 Why Behavioral Health Companies Are Occupying More Commercial Real Estate Space
Another trend to note is that private equity firms have taken notice of the increase in behavioral health requirements and entering the market at a significant clip.
Behavioral health has exploded over the past year as a result of COVID-19 as the pandemic exasperated existing disorders and created others.
According to a recent report from Cigna published in March 2021, behavioral health outpatient care increased 27 percent compared to pre-pandemic levels. This is having an increased impact on not only virtual requirements but also medical office space as patients seek help at a level we have never experienced before.
"Since the pandemic, we are noticing a significant uptick in behavioral and mental health issues as a result of isolation, quarantine, unemployment increase, family stress, and overall lack of social engagement," says Jared Hirsch, chief legal and compliance officer of Niznik Behavioral Health.
Because of the stigma associated with mental health, people historically have been hesitant to seek help from a behavioral health professional. But with mental health increasingly prominent in everyday conversations and the shift to virtual platforms, people began to seek services in a way they hadn't before. Cigna estimates that before COVID-19 virtual visits made up just over 1 percent of all medical and behavioral office visits, and now, an estimated 25 percent of visits are virtual.
"It is a great leap forward in increasing access to populations that have not had access to treatment in the past," says Jamison Monroe, founder and chairman of Newport Academy. "People that may not have wanted to seek help in the past for various reasons now have treatment available with the touch of a button."
Beyond COVID-19, telemedicine will still have legs as well because some patients find it more comfortable to speak over the phone without physically going to rehab or counseling.
"Demand for behavioral health services really has exploded and there are simply not enough providers in the insurance networks to meet demand," said Blake Serpa, COO of BasePoint Psychiatry. "The need for network mental health providers will extend two-five years past the pandemic."
"The pandemic has forced healthcare providers and the country as a whole, to make rapid adaptations in order to utilize telehealth services," Hirsch added.
When COVID-19 hit and precipitated a recession, it raised doubts about the healthcare sector. As the economy was shut down and the healthcare system focused on the pandemic, spending on healthcare collapsed, physician offices were closed temporarily, and healthcare employment fell sharply.
COMMERCIAL REAL ESTATE IMPACT
Today, even though a higher percentage of behavioral health-related visits are virtual post COVID, behavioral health companies are occupying more commercial real estate square footage due to the tremendous increase in volume and are expected to continue to do so going forward.
Additionally, residential treatment centers – live-in health care facilities that provide therapy – do not perform their services virtually and they too are exploring and opening new facilities nationwide.
Studies have shown there is a lack of availability of outpatient care for those with mental disorders. Accordingly, we are seeing a significant increase in outpatient facilities, as well as long-term inpatient treatment centers, AKA residential treatment facilities.
Another trend to note is that private equity firms have taken notice of the increase in behavioral health requirements and are entering the market at a significant clip.
Research from M&A firm Mertz Taggart found that PE companies were involved in 20 of the 27 behavioral deals last year. Experts predict private equity firms might even start to build outpatient mental health businesses if they're unable to find attractive platform-sized companies to acquire, according to Behavioral Health Business.
"While behavioral health services have existed in the past, we are seeing skyrocketing engagement from individuals that otherwise would be averse to treatment and ordinarily refrain from seeking services," Hirsch says. "The ability to meet with a licensed clinical professional from the confines of your house is extremely soothing to those struggling to begin any recovery or rehabilitation journey."
Looking ahead, the future remains bright for the healthcare sector as the fundamental drivers will likely remain strong. Once the pandemic is behind us, this sector will resume its long-term trend.
Chris Barnet is the executive director with Cushman & Wakefield's Healthcare Advisory Group.