We're halfway through the first year of the most important decade on climate action, and with so little time to course-correct, rapid mobilization and regular check-ins are critical.
According to a UN News story, over 110 countries, including the United States, China, the United Kingdom, the European Union, Japan, and South Korea, who represent more than 70 percent of the world's economy and contribute to over 65 percent of climate CO2 emissions, have committed to carbon neutrality by 2050. Governments and big businesses finally seem to be responding to the calls for action coming from concerned citizens across the world for decades. I'm feeling cautiously optimistic about recent local and global efforts to address our climate crisis.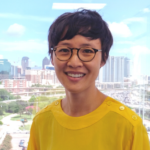 In our work on Dallas' Comprehensive Environmental and Climate Action Plan (CECAP), which recently celebrated its first birthday, we supported the city and partnered with dozens of other organizations to develop ideas that can embed resilience in the city's neighborhoods, reduce greenhouse gas emissions (GHG) and address existing racial and income disparities.
I'm excited to see that city staff, in collaboration with a diverse group of people on the Environmental and Sustainability Task Force (chaired by former city councilwoman Sandy Greyson), have been hard at work implementing the plan. According to the 2020-2021 CECAP Implementation Work Plan, city departments and their partners will initiate 48 of the plan's 97 actions this year. The City of Dallas is also pledged to join the UN's Race to Zero Campaign, a global effort to strengthen contributions to the Paris Agreement before the United Nations Climate Change Conference in Scotland later this year.
At the recent Climate Summit, President Joe Biden convened 40 world leaders and recommitted the United States to the Paris Agreement. The White House also announced initiatives as part of this renewed commitment. They included financing strategies to address climate risks, investments in global partnerships on transitioning to clean energy, funding for vehicle electrification, workforce development for green jobs, and notably, spending $1 million to fund community-based organizations to develop grass-roots solutions directly.
Also, in April, The Climate Pledge, a cross-sector community of companies, organizations, individuals, and partners working together to solve the challenges of decarbonizing our economy, received over 100 signatures from influential businesses including Microsoft, Alaska Airlines, Visa, and Mercedes Benz. Companies pledged to report GHG emissions regularly, adopt strategies to reduce GHG emissions, and offset remaining emissions to "quantifiable, real, permanent and socially beneficial" projects. Any company can join this network and tap into a resource on best practices and ideas for decarbonizing operations and products.
AECOM also signed the pledge and is going further by achieving operational net-zero carbon emissions by the end of 2021 and science-based net-zero by 2030.
This commitment was part of our recently launched Sustainable Legacies Strategy, which will help us guide decision-making internally and help our clients bridge ambition to action. The strategy includes four key areas: embedding sustainable development and resilience across all our work, improving social outcomes, achieving net-zero carbon emissions as a company, and enhancing governance.
Although these environmental, social, and governance (ESG) principles and our new, more aggressive carbon reduction target are part of AECOM's recently launched initiative, they are consistent with the way our team in Dallas has been approaching projects for many years.
Since residential and commercial buildings are the primary contributors of GHG emissions in the U.S., the real estate industry must be a key partner in achieving these local and global emissions targets in our communities.
Upgraded, high-performance buildings, including efficient appliances, lighting, heating, ventilation, and air-conditioning, will significantly reduce cost by reducing energy consumption, but real estate companies need to account for these benefits earlier in their planning process. The design of new buildings, and retrofits to existing buildings, will make a huge difference in our climate crisis.
AECOM is doubling down on our climate efforts and committing to a more ambitious target. Who else is joining us? Our world's future depends on it.
Tatum Lau is a Senior Associate at AECOM.
D CEO Real Estate Newsletter
Get weekly updates on breaking commercial real estate news and relevant industry reports.