It was March 20, 2020, when I gathered my team of millennials on a conference call to discuss our company's reaction to the worldwide pandemic and resulting shutdown. It is noteworthy that this was our last conference call as Zoom would soon replace our in-person meetings and become routine in our lives. Quickly we had a new terminology for what we were experiencing and Zoomed out replaced burned out in our vernacular.
There was no playbook for this life-altering event. Fischer proactively made some adjustments to protect the company and the people, and on balance, I thought they acted with compassion and wisdom while navigating unchartered waters.
My team had only been with me for three years and most a total of fewer than 10 years in the business. They had never seen a downturn, much less a dive into the unknown abyss. As a result, any tightening of the belt was viewed with skepticism and worry by a young team who built a business in a time of economic prosperity.
They were scared and angry that something beyond their control was trying to crush the business they had so strategically and successfully built. They specialize in retail, and what hope was there for a business that depends on people's now shut down the ability to leave their homes and engage in person with no fear of crowds. They were doing well and now wondering, had they saved enough to carry them through a shutdown with no known ending? Most of them lived alone; could they deal with the isolation? Was this time for a drastic career change?
My husband is a real estate attorney, so we depend on the same sector for our livelihoods. As we sat staring at each other over endless homemade meals and games of gin rummy, we too, felt unsettled as we sought to find a way to continue to engage in the business we had both grown to love. We had lived through recessions and knew we could survive, but what about my young team?
I had some quick decisions to make. I had to put aside my own fears and lead, comfort, and inspire a team filled with trepidation and distrust.
I'm a believer in taking action, putting one foot in front of the other until something starts working. The acronym PUSH (pray until something happens) was never truer than during this time. How does anyone survive unless they believe in a God who is bigger than all of our problems?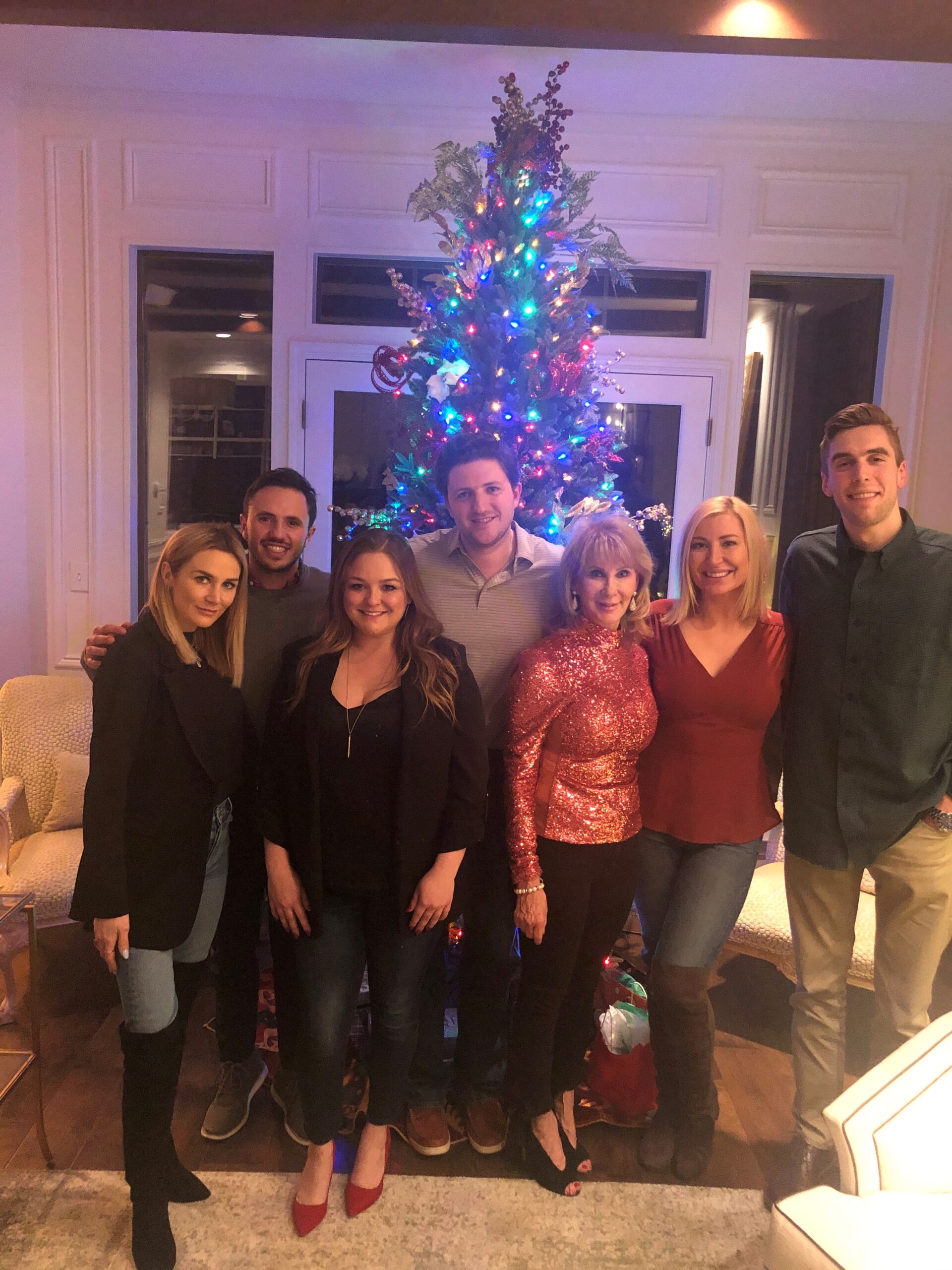 I scheduled virtual tours for my clients, educated myself via Zoom meetings with the greatest minds in commercial real estate, took an online vision course, leadership course, joined a national networking group, and took the courses necessary to test for and receive my broker's license. I was determined to improve myself, thinking that if I put my oxygen mask on first, I could help my team with theirs.
How would we move forward and put our clients' needs ahead of our own, as had always been the Fischer mandate? I advised them to be less about deal-making and more about comforting and advising our clients. Our clients were looking to us for answers that we were not sure we had. We worked hard to be the experts in our field truly, and now we had to provide a strategy to navigate unending uncertainty.
What was amazing was that as we remained calm and spoke to our clients in a caring manner VS a bunch of deal-making brokers, they showed courage and continued moving forward with their decisions to take down space across the nation.  They fed on our calmness, and we, in turn,, were buoyed by their courage.
Our mission became not only advising our clients but truly protecting them during a pandemic with no end in sight. This meant crafting new Letters of Intent and Lease language. Our goal was to remain in front of a situation with no predictable pattern.
As is the case with most real estate companies, we must project the commissions that feed ourselves and the other arms of the company. It is a big task, and we took it very seriously. Our families and our company depend on us, and this responsibility weighed heavily on our shoulders.
Our journey was uneven and challenging, but we held on to any bit of success like it was a lifeboat in a pandemic sea.
I am happy to report that in a concise time, the team rebounded from their fear and anger at the situation to a fighting spirit that did not allow for defeat and the result was that we ended 2020 just shy of our strongest year ever.
How does 2021 look?
We had all hoped the pandemic would be in our rearview mirror, but maybe there are more lessons to be learned and mountains to scale. The lessons learned so far are; stay calm, stay positive, stay in prayer and hold on to your faith, and if you can't change a situation, then use that time to change yourself for the better.
My team is firmly on track for a record-breaking 2021. They have expanded their existing client base and opened new accounts. I have received emails and calls from many of their clients singing their praises. I am so proud of them, and of the lessons I learned by observing the integrity and grit they showed in not only surviving but thriving in a time that tested all of us in ways never before encountered.
Sharon Friedberg is the executive vice president of Fischer Company.
Get the D CEO Real Estate Newsletter
Get weekly updates on breaking commercial real estate news and relevant industry reports.