Share your top deals by emailing Real Estate Editor Bianca R. Montes at [email protected].
Dallas' Quadrant Investment Properties has purchased the award-winning International on Turtle Creek showroom and office complex on Irving Boulevard. Quadrant purchased the building from Dallas-based Stockdale Investment Group, which purchased the 155,000-square-foot complex in 2016. Quadrant acquired in a venture with Maryland-based Federal Capital Partners. J. Scott Lake and Jake Milner of Davidson & Bogel Real Estate represented the buyers.
INDUSTRIAL/LAND
Houston-based Lovett Commercial has filed plans with the state to build a 1 million-square-foot speculative warehouse near the northwest corner of Singleton Boulevard and Norwich Street in West Dallas. Plans say the project could break ground by February and deliver by the first quarter of 2022.
Forefront Living secured an 18.2-acre piece of land originally owned by the Haggard Family in Plano near Windhaven Parkway and Spring Creek Parkway. The faith-based, not-for-profit organization will use the land to build its newest Life Plan community, The Outlook at Windhaven. The Outlook at Windhaven is planned to feature approximately 150 independent living apartment-style residences and approximately 30 cottage homes. The campus will also provide approximately 32 assisted living apartments and 24 memory support suites. Construction for the campus is planned to begin in late 2022. Greystone, a senior living consulting firm based in Irving, helped negotiate the deal. Other partners on the project include Kimley Horn, City Centric Planning, Three Living Architecture, Bridget Bohacz & Associates, and Andres Construction Services.
EastGroup Properties purchased 11.24 acres at 2300 East State Highway 121 in Lewisville.  Dan Spika of Henry S. Miller Brokerage handled the sale.
Hamilton Commercial purchased 10.91 acres at 1550 South Great Southwest Parkway in Grand Prairie. Ryan Boozer and Luke Davis of Stream Realty Partners brokered the sale by Austin International Ventures Inc.
Phoenix Technology Services has subleased 29,070-square-feet at 2605 Technology Drive in Jupiter Resource Center. Garrison Efird, Adam Faulk, and Jim Cooksey with Newmark, represented the tenant. Barry Stokes with Exeter Property Group represented ownership while Colliers represented the sublandlord.
JKC Mobile Storage purchased 1.658 acres at 1400 and 1404 Vinylex Dive. in Carrollton from ADMA Holding, LLC.  Younger Partners' Jerry Averyt represented the buyer. The seller was represented by the Michael Group's Chuck and Laura Horton. The buyer plans to use the site for the storage of trucks and trailers. The property is totally enclosed and secured by a fence with electronically controlled gates. There is an approximate 3,000-square-foot office building on the property.  The remainder of the property is an open, concrete parking area.
JKC Mobile Storage bought 1.7 acres at 1400 and 1404 Vinylex Drive in Carrollton from ADMA Holding. Younger Partners' Jerry Averyt brokered the sale with Michael Group's Chuck and Laura Horton.
MULTIFAMILY
Trinity at Left Bank, a 337-unit, a five-story multifamily property in the West 7th District of Fort Worth, has sold. Drew Kile, Will Balthrope, Joey Tumminello, and Grant Raymond, with Institutional Property Advisors, a division of Marcus & Millichap, represented the seller, Endeavor Real Estate Group procured the buyer, Weinstein Properties.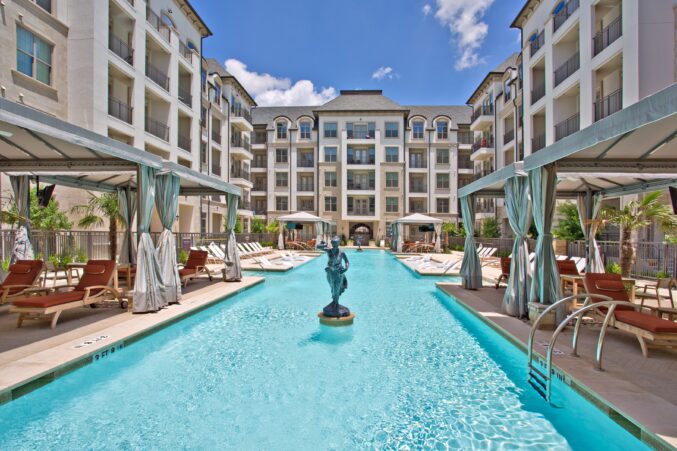 The Huntington, a 320-unit, five-story luxury multifamily in Plano, has sold. Drew Kile, Will Balthrope, Joey Tumminello, and Grant Raymond, with Institutional Property Advisors, a division of Marcus & Millichap, represented the seller and procured the buyer, Fairfield Residential.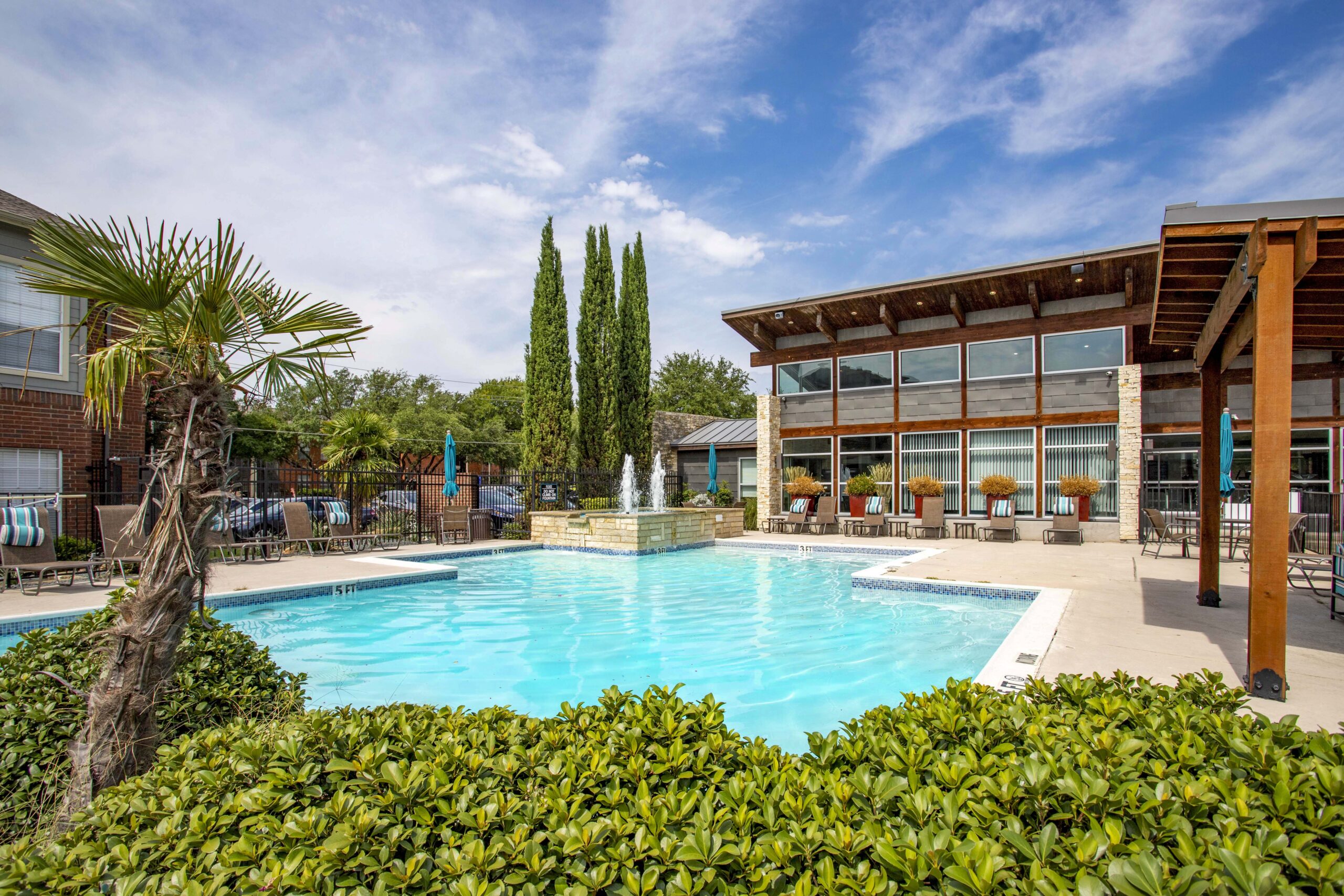 Veridian Place–a 228-unit, three-story asset located at 4849 Haverwood Lane in Dallas—has sold. Brian Murphy and Brian O'Boyle Jr. of Newmark represented the seller, Florida-based real estate investment group American Landmark.
Oak View Apartments, a 270-unit residential complex in White Settlement, has sold. Darwin German Real Estate Investments purchased the property.
Chicago-based Draper and Kramer Inc. bought the Adriatica Senior Living community, a 121-unit rental project at 375 Adriatica Parkway in McKinney.
OFFICE
Dallas developer Jim Lake Jr. is taking the lead with a group to renovate the 15-story Oak Cliff Tower at Zang Boulevard and 12th Street. The purchase also includes additional properties along 12th, Zang, and Beckley. Davidson & Bogel Real Estate's Lake and Jake Milner arranged the purchase in an off-market deal.
Performance Scoring leased 1,423-square-feet at Brookhollow North, 1760 S. Stemmons Freeway in Lewisville. Sara Bodzy and Carley Keiser, with TIG Real Estate Services, represented the Brookhollow Office Building.
RETAIL
A Brand Partners affiliate purchased an 18,075-square-foot shopping center at 3951 N. Belt Line Road in Irving. Luke Mullen of Brand Partners brokered the sale with Mike Cagle of Inroads Realty.
Get the D CEO Real Estate Newsletter
Get weekly updates on breaking commercial real estate news and relevant industry reports.