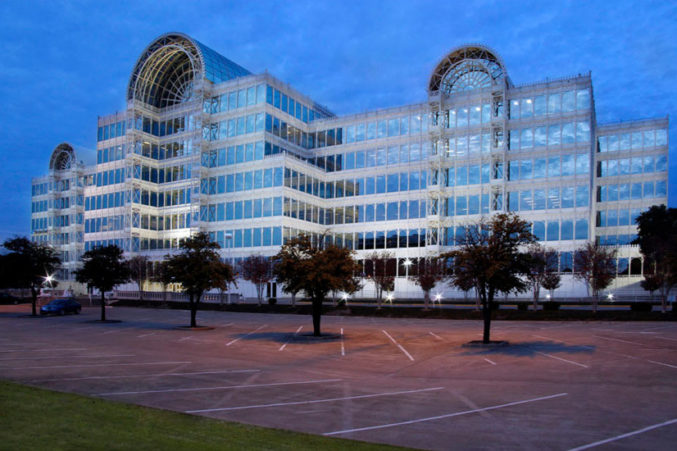 Dallas Office Market Debrief: A Look at the Last Decade's Deals
A report reveals Dallas' biggest office market deals, where it exemplified nationwide trends, and where it bucked the tide.
Real estate information services provider CommercialCafé recently published a review of office transactions and market trends during the past decade.
The report analyzed deals on office properties from 2010 to 2019 that were over 25,000 square feet with a minimum transaction fee over $5 million, to rank the nation's top single-building and office completion transactions and unveil trends in office development, transaction volume, the price per square foot, and sales volume.
Here are some of the ways that the Dallas-Fort Worth office market transactions compared to deals across the country, how our city's office market followed trends, and where it diverted from national norms.
Infomart Deal Ranked Among the Biggest in the U.S.
Datacenter and interconnection services provider Equinix's $800 million acquisition of Infomart Dallas from ASB Real Estate Investments ranked seventh among the highest single-building deals outside of Manhattan. The deal—which closed in April 2018—added nearly 1.6 million gross square feet to Equinix's facilities and offered ample opportunity for expansion.
Dallas' Price Per Square Foot Figures Amplify National Trends
The national price per square foot rose from $211 to $291 during the past decade—a 38 percent increase. Price per square foot differentials in Dallas parallel, but far exceed national numbers. The city's price per square foot values increased roughly 121 percent during the last decade, starting at $130.35 in 2010 and reaching $288.50 by the close of 2019.
Suburban Office Construction in Dallas Bucks National Trends in 2019
Office construction in urban areas surpassed that of suburban areas nationally during 2019, but Dallas' figures for the same year demonstrate an opposing trend. Nationwide, square footage for completed office-construction projects reached nearly 50 million in urban areas and roughly 41 million in suburban areas. In Dallas, the situation is reversed, with 4.9 million square feet of office space added to DFW suburbs and 680,000 square feet added to urban areas.