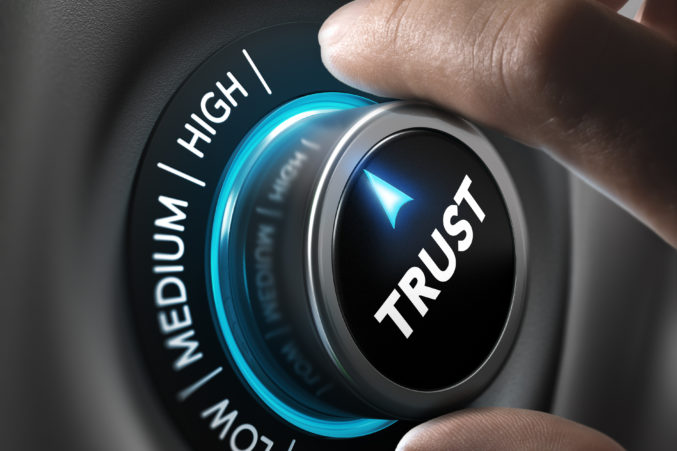 Jo Staffelbach Heinz: Trust—A Key Component in Business Leadership
A few guiding principles to remember when leading industry firms and conducting business.
We see it happening everywhere we turn: mistrust, false news, bad facts, half-truths, and misrepresentations followed by expressions of frustration.
These days trust seems to be waning with fewer sources you can actually count on, and it seems…who can you really trust to tell the truth and speak with integrity. Where's Walter Cronkite when you need him most?
With the turmoil around us, I believe it all starts with US. It is our own behavior that counts—we can be part of the solution. I view the following to be essential as we conduct business and lead our firms though troubled waters and strife.
We can be the example. The following points are just a few ways we can make a real difference:
PROVIDE TRANSPARENCY: Be honest in all communications, willingly share relevant, appropriate information and don't hide the negative things. Bad news only gets worse with time.
THINK BEFORE YOU SPEAK: Determine what is appropriate and NOT appropriate to share. Use good judgment with timing, delivery, and tone. Engage others; demonstrate you can effectively listen, care and respond.
BE CONSISTENT: Be timely and demonstrate responsiveness. Do the job and perform above standards—manage and exceed expectations.  Talk is cheap, deliver as you say you will.
MUTUALLY BENEFICIAL ATTITUDE: Demonstrate care for others—show a personal investment through your time. Promote a culture of "WE" and not "I". Nurture relationships, listen to and consider others' ideas. Take the extra step; there are no traffic jams on the extra mile.
LEAD BY EXAMPLE: Be clear in all communications, be realistic, be a problem solver and focus on a culture of accountability. It's all about doing the right thing to GAIN TRUST.
We all can positively influence others with our own actions. And that's where TRUST begins.
Jo Staffelbach Heinz is president and principal in charge of Staffelbach, a Dallas-based interior design firm.