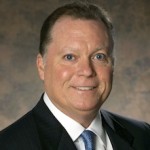 The North Texas Commercial Association of Realtors has selected its 2013 Hall of Fame Inductees: Mike Berry of Hillwood and the Caroline Rose Hunt Family.
Berry, president of Hillwood Properties, was the driving force behind the company's hugely successful AllianceTexas development in North Fort Worth. The Caroline Rose Hunt Family built Dallas-based Rosewood Hotel & Resorts into a global ultra-luxury hotel management company.
The hall of fame dinner and reunion will get under way at 5:30 p.m. at Brook Hollow Country Club in Dallas.
The North Texas Commercial Real Estate Hall of Fame was formed in 1988, with Trammell Crow, Lyn Davis, Henry S. Miller Jr., John M. Stemmons Sr. and his brother, L. Storey Stemmons, and Angus G. Wynne as inductees. Other notables who followed include John Carpenter and Roger Staubach. Leo Corrigan Jr. and Steve Van Amburgh were the 2011 recipients; Gerald Hines and Jeff Hines and Granite Properties' Michael W. Dardick were inducted in 2012.
According to 2013 NTCAR Hall of Fame chairman Chris Teesdale, Dallas-Fort Worth is the only market in the United States that honors the real estate professionals who have made a significant impact on the market in this way.
"We are extremely honored to add the Caroline Rose Hunt Family and Michael Berry to our distinguished Hall of Fame roster," Teesdale said in a statement. "Mrs. Hunt and her family and Mike Berry have brought worldwide acclaim to North Texas for their exceptional hospitality management and innovative property management concepts, respectively."
Here's additional information on the two inductees, from NTCAR:
• The Caroline Rose Hunt Family currently operates The Rosewood Corp., which seeks to invest in a variety of areas including real estate, oil and gas, private equity capital, and ranches through three subsidiaries: Rosewood Resources, Inc.; Rosewood Private Investments; and Rosewood Property Co. Additionally, Caroline Rose Hunt is the founder and former honorary chair of Rosewood Hotels & Resorts. Rosewood debuted its first hotel, The Mansion on Turtle Creek in Dallas, in 1980 with a vision put in place by Mrs. Hunt to create luxurious, residential-style hotels that offer unparalleled attention to detail and exceptional personalized service. The Rosewood collection, which now encompasses 22 iconic hotels and resorts in seven countries, was sold in 2011.

• As president of Hillwood Properties, Mike Berry leads all management, operations and transactions and serves as the company's representative among public sector entities for AllianceTexas, a 17,000-acre development that is recognized as one of the most unique master-planned communities in the nation. Stemming from the strong commercial base of AllianceTexas are corporate campuses, office complexes, tech and data centers, destination retail and entertainment venues, residential housing, schools, churches and community shopping. In total, the development encompasses nearly 32 million square feet, over 300 corporate residents, 30,000+ employees and more than 7,700 single-family homes. AllianceTexas has generated more than $40 billion in economic impact to North Texas.
D CEO Real Estate Newsletter
Get weekly updates on breaking commercial real estate news and relevant industry reports.