D CEO is proud to announce the finalists for its 2023 Financial Executive Awards. Presented in partnership with Financial Executives International, Association for Corporate Growth, and TXPCA-Dallas, the program honors top corporate financial executives in Dallas-Fort Worth.
All 40 honorees will be recognized in the May issue of D CEO magazine and online; winners in various categories will be revealed at an exclusive awards event this spring.
As part of the program, Larry King, Wham Tech's CFO and COO, will be honored with the Constantine "Connie" Konstans Excellence in Corporate Governance Award. It's named for the late professor of accounting and information management at The University of Texas at Dallas who was D CEO's first recipient of the honor and a corporate governance pioneer.
A longtime industry advocate and volunteer, King also is the co-founder of the Private Directors Association Dallas-Fort Worth Chapter and serves as the national program committee chair for the Private Directors Association. A FEI member since 2015, he has served on the external relations committee, the technology special interest group committee, and in various other roles.
Here's the full list of all honorees.
2023 Financial Executive Awards Finalists
Joshua Audi, Catholic Charities Fort Worth
Marsha Beasley, Parkland Foundation
Caleb Brian, True North Advisors
Karyn Brown, Austin Industries
Donna Burgess, AECOM
Katy Casso, Ansira Partners
Michael Castaldo, Texas Security Bank
Chetana Chaphekar, DHA, Housing Solutions for North Texas
Don Clevenger , Oncor
Scott Cooke, Toyota Motor Credit Corp.
Joseph DeWoody, Valor
Ken Dodgen, Primoris Services Corp.
LaToya Duncan, EnLink Midstream
Ray Estep, Transmira
Whitney Franklin, JPS Health Network
Robert Fries, Children's Health
Kristin Frost, Worlds
Barbara Georgakis, Westmount Realty Capital
Scott Gressett, Oceans Healthcare
Jessica Grigsby, JPS Health Network
Moe Haidar, Dialexa, an IBM Company
Sohail Hamirani, Mohr Partners
Ruth Ann Janson, The Dove Agency
Greg Jaynes, LMC Landscape Partners
Misty Kawecki, DZS
Erik Laney, Santander Consumer USA
Joe Loner, Priority Power
Jennifer Mitzner, Baylor Scott & White Health
Jeff Peterson, Lightbeam Health Solutions
Adam Powell, Valor
David Price, University of Texas-Arlington
Michel "Mitch" Provosty, RREAF Holdings
Scott Richardson, Celanese Corp.
Manmeet Soni, Reata Pharmaceuticals
John Stone, Jackson-Shaw
Dan Winston, Boeing Global Services
Matias Zatonyl, CBRE
Tom Zelewski, Freedom Powersports
Get the D CEO Newsletter
Stay up to speed on DFW's fast-moving business community with weekly news reports, interviews, and insights.
Author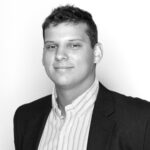 Ben Swanger is the managing editor for D CEO, the business title for D Magazine. Ben manages the Dallas 500, monthly…