Latest Round of Funding for Dallas-based LTK Boosts Valuation to $2 Billion
Plus: ITS ConGlobal SVP on the future of remote trucking and supply chain issues; Violet Crown Cinema owner speaks on the future of the theater industry; and more.
Send your company's latest business news to Ben Swanger at [email protected] 
Dallas-based global influencer marketing platform LTK announced a funding round that values the company at $2 billion.
SoftBank Vision Fund 2, a venture capital fund with more than $100 billion in capital, will infuse a $300 million investment in talent and product development across LTK's consumer shopping, brand, and creator experiences.
"We believe there is a paradigm shift in the way consumers shop, which has highlighted the tremendous role creators play in guiding the online retail experience," said Lydia Jett, managing partner at SoftBank Investment Advisers.
LTK currently reaches millions of shoppers in more than 100 countries. In the last year, consumers purchased more than $3 billion in fashion, beauty, fitness, home and lifestyle products from LTK creators across their multiple blogs, social media, and shopping platforms.
"Ten years ago, we began with a mission to make creators, such as myself, as economically successful as possible," said Amber Venz Box, co-founder and president of LTK. "This investment further validates the current, and future, opportunities for creators around the world when they put their skills to use on the LTK platform."
ITS ConGlobal SVP on the Future of Remote Trucking and Supply Chain Issues
ITS ConGlobal is rolling out remote trucking operations within the AllianceTexas Mobility Innovation Zone. Powered by PhantomAuto, the partnership enables workers to train and operate heavy machinery remotely.
Leveraging artificial intelligence and remote automation, Rene Etcharren, ITS ConGlobal senior vice president and director general, believes remote operations is the future of safe industrial work.
This conversation has been edited for clarity and brevity. 
D CEO: What benefits does remote trucking have economically, environmentally, and logistically over traditional trucking?
ETCHARREN: "We operate in complex, industrial terminal environments, making human insight and control of our equipment critical to workplace safety and operational productivity. Phantom gives our truck operators control to execute maneuvers anywhere, as if on-site.
"Using Phantom's remote operation software, our yard truck drivers can operate more than one piece of equipment. For example, a driver can make a single move with one piece of equipment at site A and then park the equipment. Next, they can remote into another piece of equipment at site B. This operational flexibility has a tremendous impact in terms of service reliability, safety, and cost control.
"The remote operation workflows will enhance our labor productivity resulting in substantial efficiency, increased vehicle utilization and improved workplace safety."
D CEO: Can you touch on the future of remote trucking and AI and how ITS ConGlobal remote trucking will help alleviate supply chain issues?
ETCHARREN: "A key contributor to today's supply chain challenges is the mismatch between consumer demand and the availability of a workforce in each leg of the supply chain. Warehouse and distribution center employees process the cargo inside the containers and trailers. The work we do at ITSC is an integral part of moving freight to and from those warehouses and distribution centers. While WH and DC employees work inside, our employees work outside, around the clock, in all types of environments. Using remote truck operations allows us to create a similar environment to WH and DC operations. We can bring operators inside from the outdoor production environment, which helps us attract and retain employees that might not otherwise see themselves as industrial equipment operators."
D CEO: What sets the Mobility Innovation Zone platform apart and how does it help push the needle toward increased worker safety and efficiency?
ETCHARREN: "Innovation isn't driven only by devices and code; it's the process of taking ideas from inception to impact. ITS ConGlobal believes there is no better place than the MIZ to execute this process and move supply chain leaders such as ourselves from research and development, to testing and deploying our technology solutions. The AllianceTexas MIZ's multi-modal platform is helping us commercialize and scale Phantom's remote operation platform, optimize our AI-infused advanced gate operations system, SIGHT.io, create operational playbooks with our proprietary, predictive load planning algorithm, and harness equipment telematics for improved fleet utilization and driver safety."
Coltala Holdings Acquires MyFitnessStore.com
DFW-based Coltala Holdings acquired fitness equipment dealer MyFitnessStore.com last week. MyFitnessStore.com is one of the largest Texas based e-commerce and fitness equipment dealers with 23 retail locations throughout  Texas. It is made up of Texas-based specialty fitness dealers operating under brand names including Busybody, Fitness HQ, Fitness in Motion, Fitness Unlimited, TX Home Fitness, and Winston Fitness.
In an industry that saw 100 percent sales growth in 2020 according to MyFitnessStore.com, president Craig Lewin is making his company more than just about the financial margins, and even physical health.
"For years, the focus in the world regarding exercising has all been physical," Lewin told D CEO. "But, now there's a massive shift in our industry to help people with their mental health. My goal, as the president of MyFitnessStore.com, is to help as many people as possible both physically and mentally by getting their workouts in—no different from them brushing their teeth every day. The benefit from exercising will help get endorphins going, making people feel great, and the byproduct will be that they look great too."
Solo Brands Introduces New 430,000 Square-Foot HQ
Solo Brands, owner of Solo Stove, Chubbies, Oru Kayak, and Isle Paddleboard brands, announced plans to open its new headquarters and flagship showroom in Grapevine last week.
The new facility will be:
430,000 square feet
More than double the size of the brand's previous space
Home to 110 Solo Brands employees, with the ability to house an additional 300 future employees
The Solo Brand's facility, designed by Entos Design, is inspired by the outdoor locations in which Solo Brands' products are used.
The feel of the space will aim to bring the outdoors in Solo Brands CEO John Marris says. "[The new HQ is] supposed to feel like you're walking into your backyard."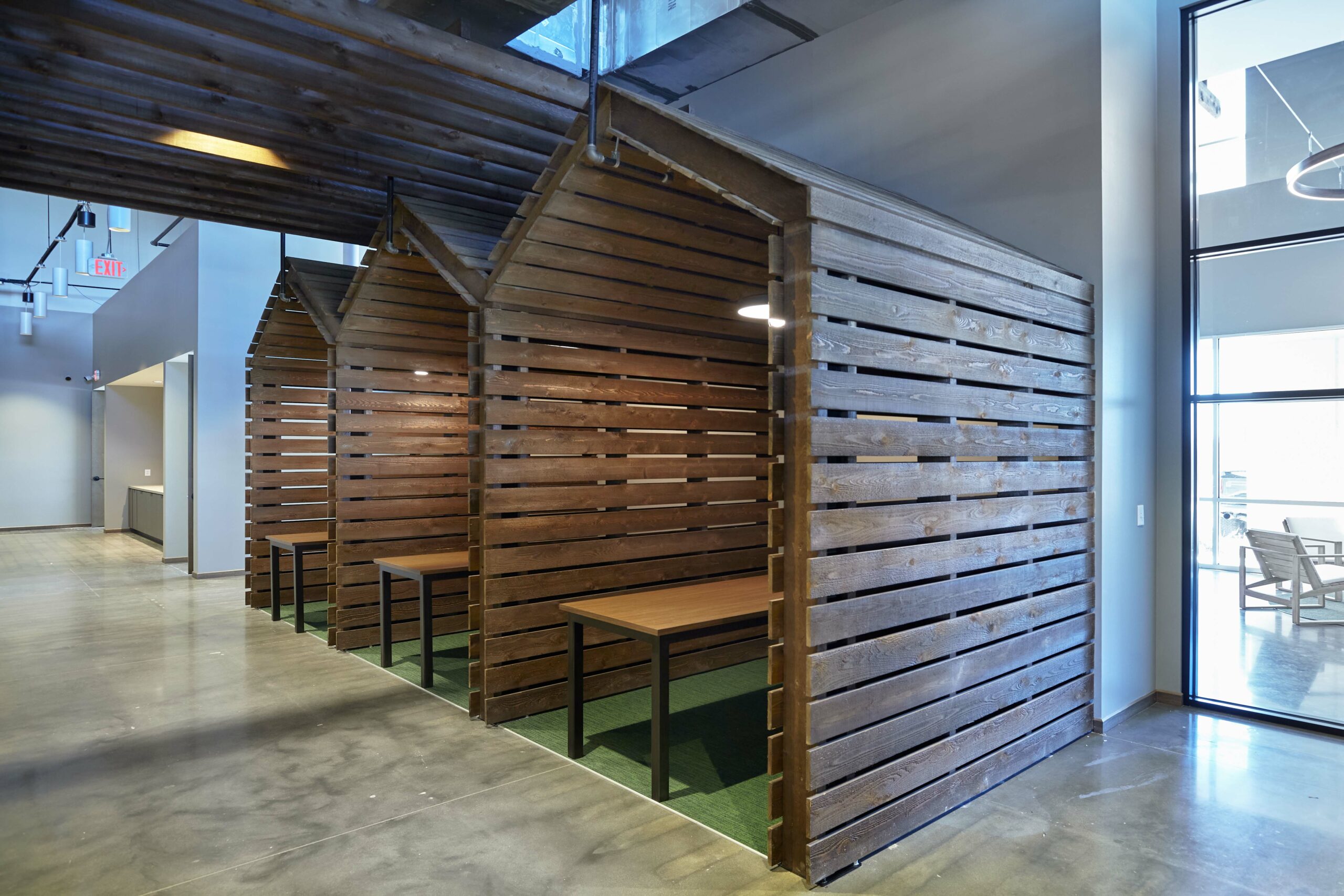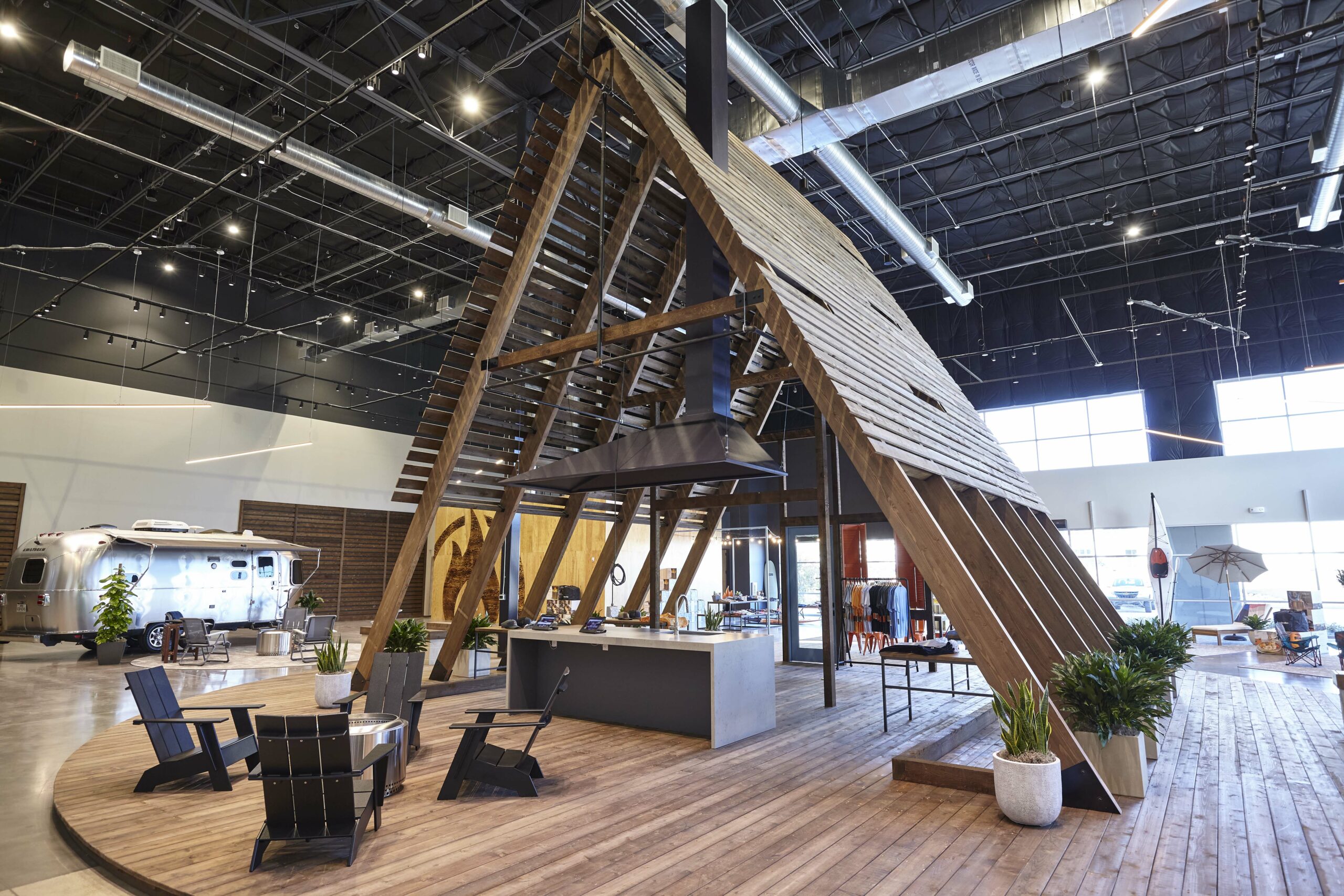 Alpha Testing President Talks Acquisition by Universal Engineering Sciences
Universal Engineering Sciences announced the acquisition of Alpha Testing, a professional geotechnical engineering firm headquartered in Dallas, earlier in the month. Alpha Testing President Brian Powell spoke with D CEO to share the deal's significance.
"UES is focused on growing nationally to be a $1 billion engineering and consulting firm through a combination of organic growth and growth-by-acquisition," Powell said.
Terms of the acquisition were not disclosed.
This conversation has been edited for clarity and brevity. 
D CEO: What impact will UES's acquisition have on future engineering investments?
POWELL: "Joining with Universal Engineering Sciences will help us accelerate our work across the state and give us the ability to offer our current customers an increased number of specialty services. We are actively working on more than 1,100 projects across the state and with the help of UES expect to grow our business within the state."
D CEO: Can you speak to Alpha Testing's success and how it will elevate UES's success? 
POWELL: "Our work in the infrastructure sector—from bridges to highways to water reservoirs—is well documented and provides a critical service to Texas municipalities. UES shares a similarly strong background in its work on major infrastructure projects throughout the Southeast and Midwest. Together, our expertise and the growing national scale of UES will strengthen our position when bidding for significant public work that is likely to ramp up following the recent passage of a national infrastructure spending bill."
Violet Crown Cinema Set to Open in Dallas' West Village in Spring 2022
Violet Crown Cinema will open a new location at Dallas' West Village in spring 2022. Violet Crown is renovating the cinema space formerly occupied by The Magnolia Theater, which was Violet Crown Owner Bill Banowsky's first theater project 20 years ago.
The 400-seat Violet Crown Dallas location is 20,000 square feet and planned to feature wall-to-wall screens and luxury reclining seats with footrests in all five of its auditoriums. The theater will feature a restaurant, focusing on seasonal and locally sourced ingredients and include a full cocktail bar. "Our goal is to create the finest cinema experience in Dallas," Banowsky said.
Banowsky outlined his plans for Violet Crown in an exclusive interview with D CEO.
This conversation has been edited for clarity and brevity. 
D CEO: Why did the Dallas market make sense for a Violet Crown and what was it like to have the full circle moment of coming back to the market after founding your first movie theater in DFW 20 years ago?
BANOWSKY: "When I built The Magnolia 20 years ago, we picked this location because West Village was an exciting new development in a dynamic part of the city that was easily accessible from all parts of Dallas. In the years since, Uptown Dallas has become even more dynamic, with greater density and more compelling demographics. We have maintained an excellent relationship with the West Village owners for the past 20 years, and when the opportunity presented itself to come back to our original cinema location with our newest concept, it felt like a natural thing to do."
D CEO: Can you speak on the future of theaters? During COVID, we experienced a surge in streaming. What positive trends are you seeing in the theater industry that prove theaters will be around for the long haul?
BANOWSKY: "People crave affordable out-of-home entertainment experiences, particularly after COVID. The box office successes we are now seeing strongly suggest that the business is not going away. The studios have begun releasing compelling films and people are showing up to watch them. One of the keys to the future of this business is for movie theaters to evolve with the changing wants of consumers. Theaters that survive and thrive will be those that deliver a higher level of customer experience. This is the fundamental idea that Violet Crown was founded on 10 years ago, bringing hospitality to the cinema business, a business that traditionally has not embraced high-end customer experiences.
The other key is offering films that people want to see. There is no shortage of excellent movies being produced every year, and with the disruption caused by COVID, the pipeline of highly anticipated theatrical films has never been fuller."
Six Students and Alumni Take Home Prizes in UT-Dallas Big Idea Competition
Six students and alumni at The University of Texas at Dallas were awarded a total of $240,000 at the university's recent Big Idea Competition for their work in Dallas' startup community.
The competition included 20 startup founders nominated in four categories: the student track, the alumni track, the research commercialization track, and the Capital Factory's Investment Challenge.
Following the awards presentation, Hillwood chairman Ross Perot Jr. and Access Healthcare CEO and Chairman Anurag Jain hosted a panel on entrepreneurship. The two discussed their career journeys and current trends within the Dallas area's businesses.
"When I started my real estate career 35 years ago, I saw the market go from 3 million to 8 million," Perot Jr. said. "Since the COVID-19 pandemic, we are seeing out-of-state businesses move in, so here come the CEO's and other entrepreneurs as well. There are entrepreneurs who moved here that have the can-do attitude, and that's why the area continues to grow."
Here are the Big Idea Competition winners:
Benedict Voit, founder of Qualia Oto, which creates cochlear implants, hearing aids, and auditory drug delivery systems.

Award: $100,000
Category: Research Commercialization Track
Sidney Collin of De Oro Devices, whose company creates devices to help people with Parkinson's Disease walk.

Award: $50,000
Category: Capital Factory Healthcare Innovation Challenge

Matt Coburn and Austin Howard for their startup business Tangible Intelligence, which provides business as a service tools to help companies scale.

Award: $25,000
Category: Alumni Track

Shashank Vinay Kumar, for his startup Bonsai, which provides AI tools for sales teams.

Award: $25,000
Category: Student Track

Rakeen Murtaza's startup, LawnExec, which helps lawn care businesses manage operations.

Award: $20,000
Category: UT Design Startup Challenge

Mercedes Johnson's startup, Food Magnet, which helps food trucks and customers locate each other.

Award: $20,000
Category: UT Design Startup Challenge