With events kicking off Thursday for the 10th annual Chefs for Farmers, I thought it would be great to catch up with Iris McCalister, the creative mind behind the culinary escapade, to talk about the economic impact of hosting the food and wine festival and what's she learned over the past decade.
It all started on a farm in 2010. And it was never meant to be more than a one-time get-together.
McCallister and her then-husband and James Beard-nominated chef Matt McCallister sat about 125 people at a long dinner table. There were five chefs and five farmers working together to engage and do future business with each other. The event sold out, and the rest is history.
Over the years, it has evolved to include several events leading up to the main attraction. Running from Nov. 4-7, highlights this year include a Mot Hai Ba Dinner (Nov. 4); a Farm Tour (Nov. 7); and DEVOUR at The Exchange at AT&T Discovery District—a new idea that's said to be an elevated approach on your favorite picnic-style eats. Tickets are on sale here.
D CEO: What sort of economic impact does putting on an event(s) such as Chefs for Farmers have on the local economy, and why is that important?
MCCALLISTER: This is a challenging question to address specifically. Chefs For Farmers directly hires over 100 people (in various capacities) from farmers to waste management to Audiovisual, parking attendants, signage design and installation, staff, and bartenders. We have at least 30 partners from all over the country who travel to Dallas for the event, stay in hotels and eat at restaurants. We work with 60 different participating restaurants and their staff promoting them and their establishments. Outside of the work we do directly with farmers and chefs, we generously support our Dallas community.
D CEO: What is the significance of this event for culinary business leaders and farmers?
MCCALLISTER: "While farm-fresh food is in high demand, building professional relationships can be challenging for farmers who live outside of the city. This annual festival goes above and beyond to allow local farmers to tell their stories and create partnerships with chefs they may have had the opportunity to collaborate within a relaxed and fun setting.
"Before the festival, chefs and farmers are carefully paired to create unique dishes and are stationed together under the tent to serve festival-goers. Pairing is a top focus for the festival planners, aiming to introduce chefs and farmers who haven't worked together before and have expressed interest in collaborating. This year, Texas Fungus Farms collaborates with chef and culinary director at Ellie's Restaurant and Hall Arts Hotel, Chef Dan Landsberg.
"Other farmers agree the personal connections they make during the festival are strong and significant. Kelley Escobedo of South Texas Heritage Pork Farm and Jeffrey Bednar of Profound Microfarms are two recurring farmers who have grown their business out of relationships established at Chefs For Farmers."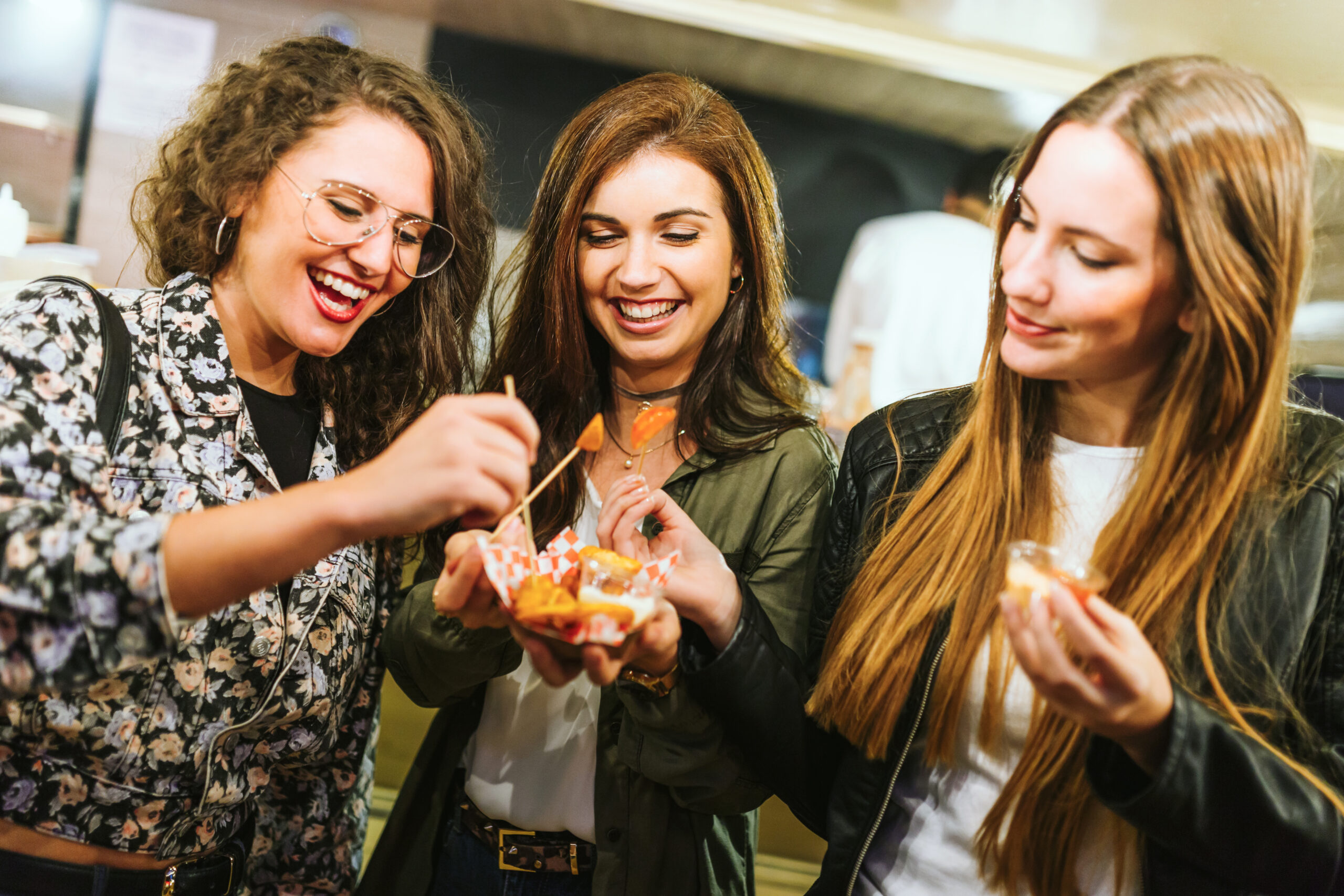 D CEO: How has that impact evolved over the year, and what are you expecting this year?
MCCALLISTER: COVID is a brutal reality for all of us, especially in the event industry. This being said, we stayed true to our resolve and supported our hospitality community during the pandemic. Specifically, we hosted small restaurant buy-outs and virtual programming, with 80 percent of the revenue going directly to the participating chefs and restaurants. While we are not back to normal this year, we expect a robust and successful "return to normal" by producing the safest food festival we can execute."
"Nothing was easy in 2020. Virtual programming was more of a necessity, but it enabled us to continue on our mission of building a gap between chefs and farmers. As a result, we are seeing tremendous excitement and enthusiasm to return to our traditional series of events.
"This year is much more focused on the safe return to events versus a dynamic rebranding or growth. You will see a significant increase in events in 2022 and the expansion of our brand."
D CEO: What would you say are your four most fond memories from the event over the past 10 years?
MCCALLISTER:
My most memorable moment from Chefs For Farmers was when Jeff from Profound Microfarm told me that Profound Microfarm went from having only seven customers to 26 customers after participating for the first time in Chefs For Farmers. That is something that I will never forget, and that is what makes us continue the festival, and it really shows how much growth can come.
One year when the festival took place in the Dallas Design District, it started pouring rain at the festival, and we all thought the event would be rained out for the rest of the day. But not a single person left. Everyone stayed and huddled under the tents and continued to have a great time enjoying delicious food and drinks. It was touching to know our attendees enjoy the experience that we work so diligently to put together each year.
I always love seeing how many relationships are created each year at Chefs For Farmers.
 In 2015, the festival was rained out at Lee Park, and we had to reconfigure all of the logistics of the event in less than 24hrs. There were over 3,000 people coming and over 300 vendors attending, so the whole team got together and stayed up all night. Planning the event's layout takes months to do, and our incredible team accomplished this in one night. To this day, people say that it was the best festival that we have ever thrown. This is such a great memory to me because even though we were faced with adversity, our team threw one of our most successful and memorable events to date. It's a huge testament to the entire team and how we work together.
Get the D CEO Newsletter
Stay up to speed on DFW's fast-moving business community with weekly news reports, interviews, and insights.