Large Hospitality players and emerging brands alike are flocking to Dallas-Fort Worth, trying to engage with a new target audience they call "the modern traveler."
Coury Hospitality, the group behind Grapevine's Hotel Vin and Harvest Hall, moved its headquarters from Kansas City and Tulsa to Las Colinas, United Kingdom hotel and resort giant IHG brought its new midscale brand, called Avid, to Fort Worth, and emerging boutique concept SOVA will soon be bringing its first location to downtown.
"There's everything to like about DFW, right? It's the center of commerce, the center of leisure; it's the center of sports travel, it's the epicenter of college football, baseball, major sporting events… there's every reason to continue to grow within the DFW Metroplex," Adam DeLange, director of brand and commercial performance for Avid Hotels and Atwell Suites said.
Both Avid and SOVA say the new post-COVID "modern traveler" is a domestic traveler who spans several age demographics, but ultimately, is seeking to spend less time in the room and more time out and about in their destination.
So how are hoteliers shifting to meet the needs of the post-COVID adventurer?
For Avid,  the modern traveler wants minimalist, practical room design and brand consistency across locations, which means providing well-done essentials, rather than extra amenities.
"What we found was, in the midscale space, that guests, regardless of demographic, said that they had to make a choice," DeLange said. "Their tradeoff was either spend what they wanted to spend for what was typically a fairly straightforward, quick trip and roll the dice on things like quality and consistency, or get the quality that they were looking for—things like a good, safe place to stay, a nice breakfast, a modern stay with all the right technology—but pay for things they didn't care about for this stay."
DeLange says the brand's design centers around "refreshing simplicity"—ensuring a good night's sleep, ample technological capabilities, and quality breakfast, and leaving pools, restaurants, and spas behind. "Then, we [don't] have to necessarily spend on the things that don't matter as much for what's probably a quick one or two nights stay," he said.
Avid's rooms are made with acoustics and lighting in mind, rather than ornate decor. Blackout roller-shades and sound-reducing headboards ensure a quality night's sleep, while hard surface flooring—in place of traditional carpet—prioritizes, and provides transparency around, cleanliness. Open storage nods to European minimalism, and each hotel is built from scratch—no renovations of old buildings—so each location is very similar to the next.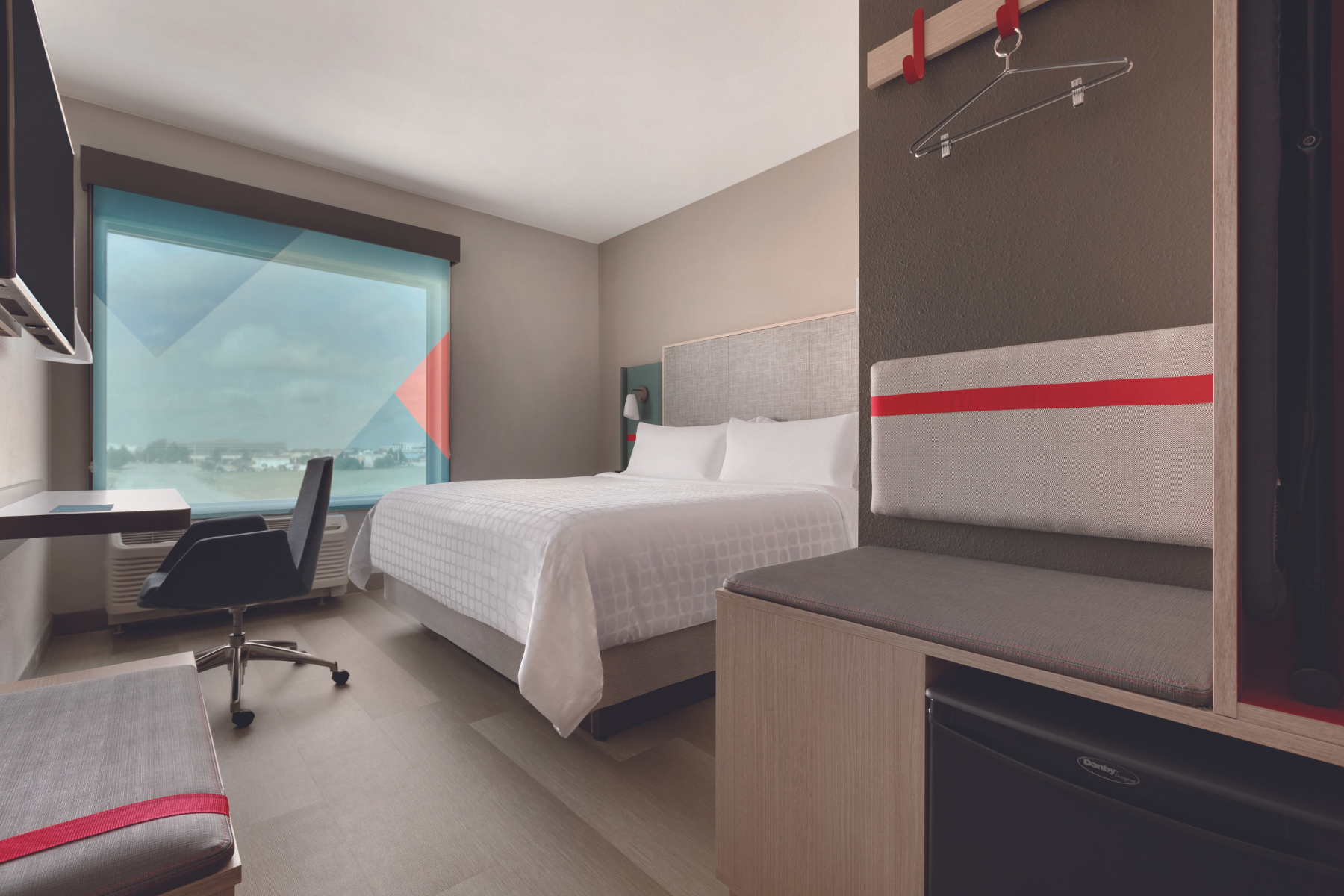 The brand does feature a well-stocked grab-and-go market and complimentary breakfast, but it was designed intentionally to forego an in-house eatery. Its location near many restaurants, a golf course, and Meecham Airport, allow it to essentially provide resort-type options, without reaching into its own pocketbook.
"There's plenty for [guests] to see and experience in the area: They don't need the hotel to provide that for them," DeLange says.
SOVA, which means sleep in Swedish, has also focused on doing minimalist room design well, drawing in the "modern traveler" by capitalizing on value through "micro rooms."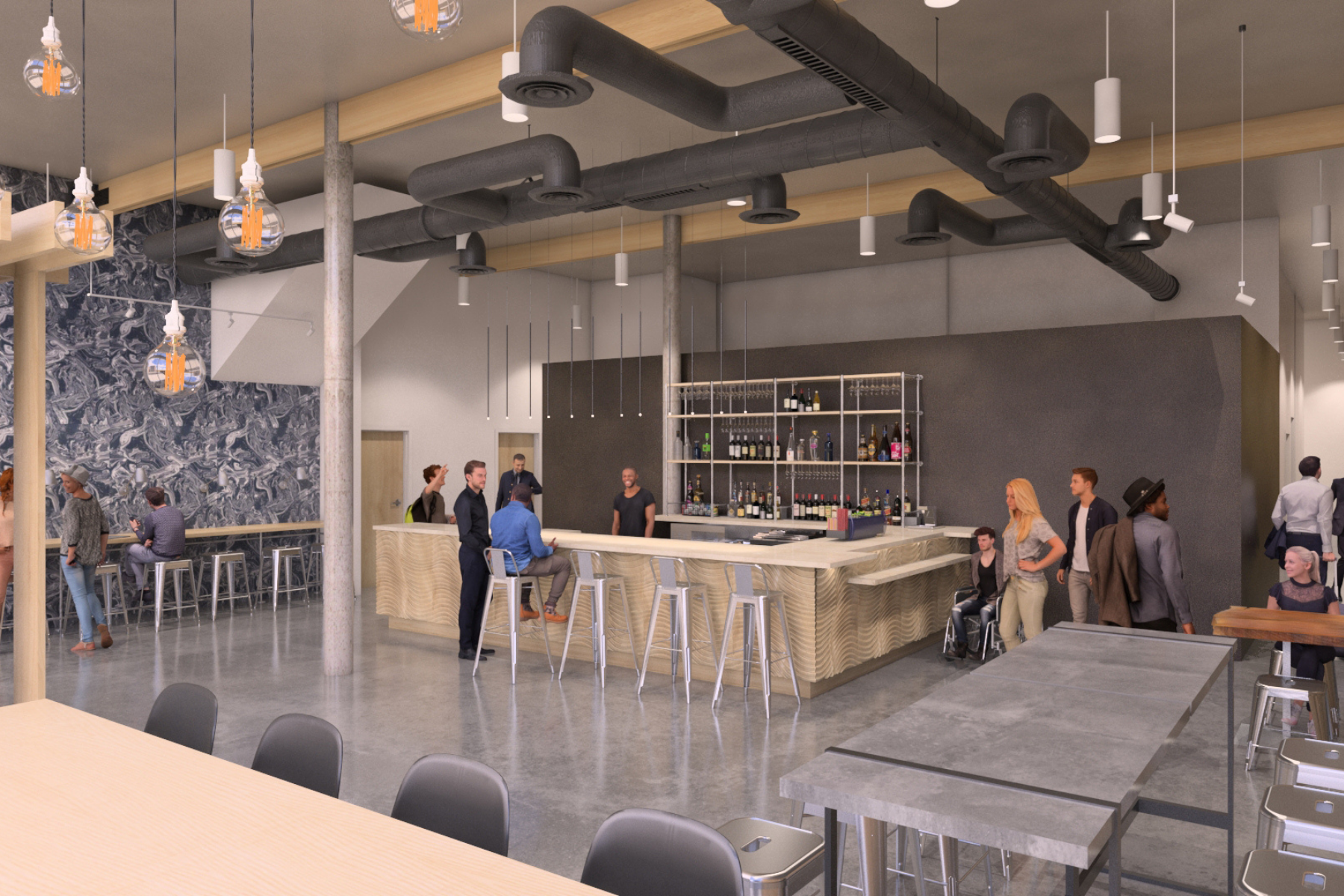 "By reducing space, we're able to keep a really clever design and more upscale amenities, because the room is slightly smaller," Brandon said.
SOVA's main room design is only 120 square feet, but features luxurious room elements, including monsoon showers, eucalyptus sheets from Austria, and toilets with heated seats, adjustable water temperatures, and electronic bidets. All of the 39 room's furniture was custom designed.
"We took a lot of design inspiration from the Scandinavian countries," Brandon said. "And we took a lot of design elements from Japan. We feel like that region, and those countries, have mastered minimalism."
They also opted for open storage in SOVA's rooms and refrained from putting in a pool, spa, or restaurant, though they did splurge for Finnish saunas.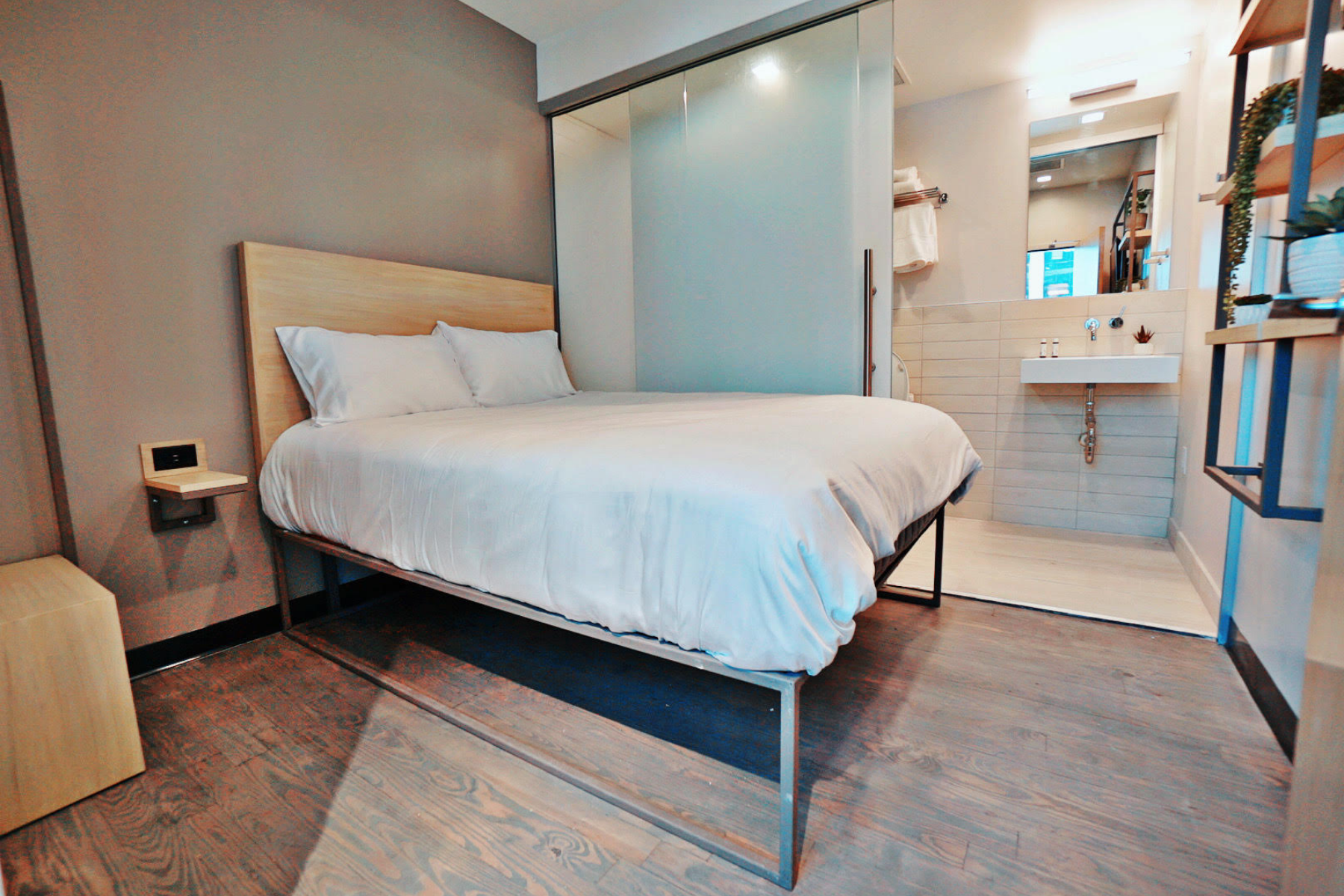 Though the two brands target the same "modern traveler" audience, their real estate approaches differ vastly.
Unlike Avid, SOVA has reclaimed a building downtown that used to be a dealership: As a boutique hotel, each design will differ. The brothers wanted the community's character in their design, they say, and they worked with local architects and designers to achieve it.
"We got lucky with the age and history of this building," Brandon said.
SOVA is also betting on downtown and urban tourism, where Avid is hedging its bets toward the suburbs.
"We've seen oftentimes in suburban locations, tertiary markets that are recovered maybe a little bit faster than city centers in major metropolitan areas," DeLange said.
"Downtown is really blowing up right now, so we wanted to be a part of that," Blake said.
The Shirk twins and DeLange see ample opportunity in this new "modern traveler" demographic. Avid has roughly 200 new hotels in the pipeline, 32 of which are in Texas, and the Shirk brothers are hoping to expand to San Antonio, Austin, or Houston as quickly as they can.
"We think there's demand for it in really any urban core," Blake said.
Get the D CEO Newsletter
Stay up to speed on DFW's fast-moving business community with weekly news reports, interviews, and insights.