Jamba Juice's Technology Wiz Jyoti Lynch
She led a tech transformation that set up the company for a $200 million sale. Find out how she did it—and why she's jazzed about the future.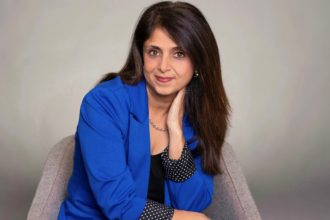 Earlier this month, D CEO held its annual CIO/CTO awards program, which honored outstanding technology business leaders in Dallas. Winning in the midsize company category was Jyoti Lynch of Jamba Juice. In this Q&A with D CEO, she shares her thoughts on challenges she has overcome, her rewarding career, and why she's excited about the future.
What has been your most significant professional achievement in the past year or so?
When I joined Jamba Juice over a year ago, it was a true transformational opportunity given that the infrastructure in its 800 stores was over a decade old and the Field Support services were poor with no service levels defined.
In less than one year I was able to define and execute against a strategic technology roadmap that led to the modernization of the restaurant technology. This vision also helped to position the company for sale and led to the successful $200M acquisition of Jamba Juice by Focus Brands, a leading developer of global multi-channel foodservice brands with more than 6,000 locations.
What is the toughest challenge you've had to overcome in your career?
One of my previous roles as CIO with Speed Commerce was probably my toughest challenge. I would equate it to assembling a car while you are driving down the Autobahn!
The company's aggressive growth rate of 40 percent annually required me to build an enterprise service delivery IT organization from 30 employees to a global team of 250 while delivering ecommerce websites for multiple retailers to include MetroPCS and Toys'R'Us. The successful delivery of these solutions led to over $1Billion in annual revenue.
What do you love most about what you do?
I love to see technology driving business value by solving problems and creating revenue driving solutions.  I enjoy being able to collaborate with my peers and often refer to technology, marketing and operations as three legs of a stool. All three are necessary in balance to drive the consumer experience.
What has you most excited about the future?
Technology is an integral part of what drives businesses today and even more so in the future. It will be the differentiating factor regardless of industry.
What excites me the most is how rapidly artificial intelligence is progressing. Today it is already being leveraged for things like voice ordering, self-driving cars and facial recognition but in the future the options are limitless. This can be exciting and concerning all at the same time and an area that I will continue to follow closely.