Berkshire Hathaway is Buying Oncor, Report Says
Warren Buffett's conglomerate could announce a deal as early as Thursday, a report says.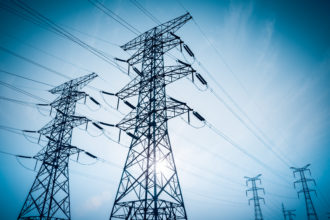 Berkshire Hathaway Inc. could soon scoop up Dallas-based electricity giant Oncor.
Sources close to the matter said that Warren Buffett's Omaha-based conglomerate is nearing a deal, according to the Wall Street Journal. The terms of the deal have not been released but may be announced as early as Thursday, the WSJ reports. The deal is expected to be valued less than the $18.4 billion that NextEra Energy Inc. offered Oncor in July 2016, according to the WSJ.
Oncor declined to comment.
Earlier this year, Texas' Public Utility Commission rejected NextEra's proposal to buy Oncor, citing it was not in the public interest. Oncor's current parent company, Energy Future Holding Corp., filed for bankruptcy in 2014. However, the stalled deal was not expected to affect Oncor, which serves more than 10 million Texans.
Berkshire Hathaway Inc. currently provides energy services in 18 Midwestern and Western states, as well as areas in the U.K. and Canada.
Buffet has previously purchased Dallas-Fort Worth-based companies including The Van Tuyl Group (which became Berkshire Hathaway Automotive), BNSF Railway, Allie Beth Allman & Associates,  Acme Bricks, Grandscape, and TTI.