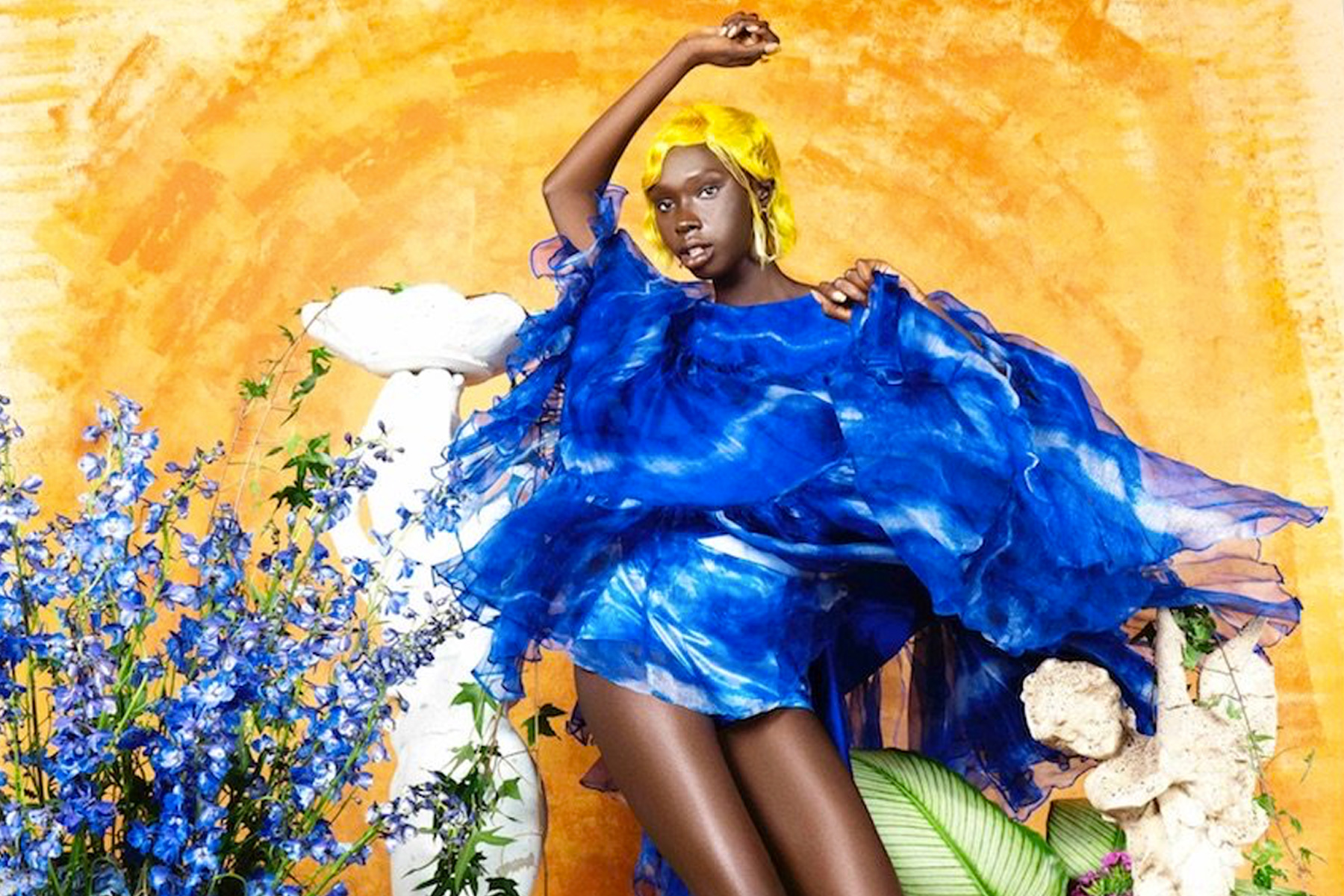 Sai Sankoh's New Resort Collection Will Bring Joy To Your Closet
You may not be able to travel the way you want to this summer, but you can still dress like you're on vacation.
When Dallas-based designer Sai Sankoh began creating her latest collection, she envisioned her colorful, flowing caftans and chic cocktail dresses being worn on the coasts of the Mediterranean and white sand beaches of the Caribbean. Then the pandemic hit, traveling became near impossible, and the demand for resort wear– Sankoh's specialty–dropped. Still, the brand's loyal following has found ways to incorporate a bit of paradise into their socially distanced lives by elevating loungewear looks with flourishes of silk and chiffon. 
"I think people are really so over the whole pandemic, they still want some kind of normalcy in their life. So, I'm still getting people ordering caftans. There was a lady who wore a fabulous caftan just to take her trash out. I was like, I love it! We have to adjust to what the times are," says Sankoh. 
The collection, titled Portrait of a Lady, was inspired by the vibrant landscapes of Italy. Traveling is the no. 2 inspiration for Sankoh's design process, preceded by her heritage as a native of Sierra Leone. 
"Me being Sierra Leonean, I'm so proud of where I'm from, so everything I do, there's a little bit of inspiration from that. I love bright colors, and that's because of the markets in Africa where I grew up. Clothes were always so colorful and bright, but it's a little busy, so I'm trying to get this busy environment in Africa and still get my newest inspiration and add it to that," she says. 
The collection includes a range of Sankoh's signature silky caftans as well as flowing pants with matching printed blouses, dresses, and a few stand-out evening looks. The designer's personal favorite is a dramatic, lemon yellow silk taffeta cape with statement shoulders and a slight train. Surprisingly, it's been popular on her site even though there aren't any events to wear such an item. 
"I think, definitely, the Adeline Cape is my favorite right now. It's a best seller and it's very dramatic. It's been my favorite," says Sankoh. "It's such a fun piece, it's not a very wearable piece, but I'm really surprised people are ordering it, because this is like a red carpet piece."
Usually Sankoh would fly to a far off land to shoot the collection, but, like everyone else, she had to adjust her plan and figure out how to make travel-driven clothing work while staying at home. 
"My goal was always to shoot at a well-loved travel destination. That was my goal, but because that couldn't happen, I still wanted it to tell a story, so I found a really awesome group of creatives," she says. 
Sankoh and a local crew shot the campaign in her own home, transformed with set design by Twelve Thirty Four's Patricio Rivera. Obidigbo Nzeribe lensed the images, Diamond Mahone styled, Walter Fuentes did hair and makeup, and Dosha Deng modeled. The resulting images are almost as refreshing as a walk on the beach. Click through the gallery to take a look; you can shop the collection here.