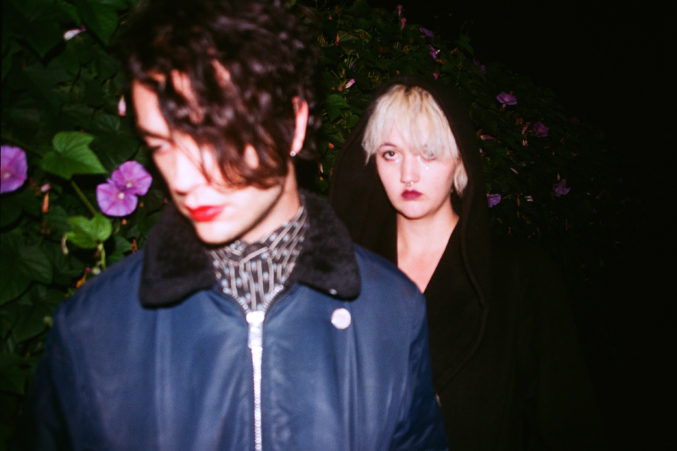 Three New Songs By North Texas Artists You Need To Hear Now
Preview anticipated summer releases with singles from Them Are Us Too, Jake Schrock, and Claire Morales.
Just one album in, celestially ambient duo Them Are Us Too was ripped apart in 2016 by the Ghost Ship warehouse fire in Oakland. Cash Askew was among the dead. Surviving member Kennedy Ashlyn, who's based in Denton, has carried Askew's loss— and their obviously deep connection— in enormously mournful, wall-of-sound solo performances as SRSQ around the country supporting LA cult-core synth dramatists Drab Majesty. On June 29th Ashlyn releases Them Are Us Too's second and final album Amends on Dais records. "Grey Water" is the first single from the collection of newly finished recordings. It's a tense build of anxiety and longing, with a steady ballad structure that holds a universe.
Analog synth magician Jake Schrock made a new soundtrack for the final chapter of Masaki Kobayashi's Kwaidan and played it live in January at Alamo Drafthouse with a cadre of artists who took the other sections of the 1965 Japanese horror-folk tale. Schrock mentioned in an interview for that project that he'd be joining Austin's Holodeck Records soon. The label, whose founders organized the live score endeavor in multiple cities, is home most famously to members of S U R V I V E, known for the Stranger Things score, but has so much more to offer in the way of deep composition and trance-like electronic sounds. This week Holodeck released the first single from Schrock's debut full-length on the imprint. It's called "Cosmic Ocean," and it's a pulsing announcement— a darker, deliberately mysterious track that leans more goth-gaze than much of his work. The video directed by Alex Von Kurkendall fittingly centers Schrock's hands and tools; process is what his music's about. Tropical Depression is out July 27.
Claire Morales' new album All This Wanting has been brewing for awhile at the Echo Lab, outside Denton in a rural stretch where one can lose radio signal and, often, lose their way. The songwriter and guitarist whose intense, emotive phrasing echoes Jeff Buckley and Patsy Cline seems to have wandered off the path, in the best sense. Before the album drops June 29, Morales gives us a taste of the new sound with the title track from the effort. There's an edge that completes the undertones of frustration suggested in her earlier work. As a singer, Morales has always flourished with a chest-voice depth. Now her electric guitar follows with new teeth. If the single accurately indicates the rest, All This Wanting should be a breakout moment for this artist.