Why Every Texan Should Pay a Visit to Marfa
Get lost (in a good way) in the West Texas town.
I've called Dallas home for a decade now. In those ten years, I've visited Fort Worth a handful of times, Austin three times, and once took a totally random girls trip to Graham, Texas. It's a pretty pitiful Texas travel record, but understandable. One of the benefits of Dallas is that it has so much to offer, and airports that will take you far beyond the borders of the Lone Star State.
But to not explore the scenically diverse state of Texas is a crime really; something I understood more clearly after an opportunity came up to visit Marfa last fall. A handful of editors from around the country were invited to join Chevrolet's designer Mara Kapsis to see how she gathers inspiration from West Texas' landscape. I had at one point or another joined in on the oft-heard Dallas chorus of "I really want to go to Marfa someday," so I quickly marked my calendar.
I flew to El Paso and drove in a new Chevy Equinox (natch) for the three-hour trip to Marfa. (My mom called and made sure to make more than one comment about me seeing "the U.S.A. in my Chevrolet.") The hilly, desert landscape was like nothing I had seen in Texas. It's not necessarily stunning, like the hills you'll see between Palm Springs and Los Angeles, or the mountains I used to see growing up in Tennessee, but there was something really quiet and beautiful about being in the Texas desert.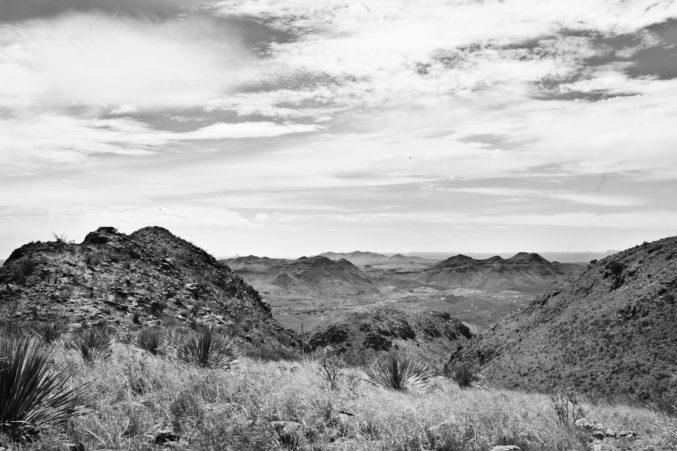 Our stay was brief. We checked into the Hotel Saint George, a newly opened, high-end oasis in the middle of the West Texas desert that would make Donal Judd proud, for just one night. We had a catered dinner at the gorgeous, minimalist adobe home of one of Julie Speed (one of many artists that call Marfa home) and wrapped up the evening witnessing the odd phenomenon that is the Marfa Lights. In the morning, we visited the Chianti Foundation and Marfa Contemporary with our girl Mara, and got the opportunity to explore on our own. I grabbed a quick bite, and packed up my trusty Chevy Equinox (which, to my surprise, I had grown seriously fond of) and headed back to El Paso.
It didn't hit me how much I had enjoyed my trip to Marfa until the weeks that followed. For months, friends, family, and co-workers who had seen my Instagram photos of Marfa (and very Instagram-friendly town, admittedly), continued to ask about the city, and struck up that familiar chorus about how much people hoped to go there one day. I found myself aggressively urging them to do so, suddenly remembering how fondly I felt about the quiet little desert town, which seems worlds away from Dallas, or Austin, or even the sweet little town of Graham. How warm and welcoming the artist community was to us. How you could spend hours digging in the Marfa Book Company of the Hotel Saint George, and nobody would bother you. How crazy it is to finally see the stars the way they were always meant to be seen. Finally visiting the West Texas desert (and loving it more than I expected), gave me an appreciation for the state that I never knew possible. More than ever, I finally felt like a true Texan.
I wouldn't dare write a travel guide to Marfa, since I was there for hardly 24 hours (you can refer to this slightly outdated D article for that), but I was struck by a lot of things throughout that brief trip. Maybe one of them will finally inspire a Texan (or anyone really) to finally embark on that trip down to Marfa they've been meaning to take.
Hotel Saint George
Unless you're staying in an artist's home, or Airbnb-ing one of these minimal-minded stunners, I would absolutely recommend Hotel Saint George. The town's first high-end hotel arrived in 2016, using the name of the site's original hotel (built in 1886 and closed in 1929) and doubling as an art gallery to hundreds of curated works from artists such as Mark Flood and Jeff Elro and (perhaps my favorite shop of all) the Marfa Book Company. Each and every bathroom is also stocked completely with Aesop products, the quickest way to any D Home editor's heart.
Museums
Surely there are more museums per capita in Marfa than anywhere. It's incredible. Just take a few steps and there you are, in front of some absolutely incredible collection of art. The one downside of our quick trip was not being able to spend more time pouring every every piece of artwork in Marfa.
The Community 
The community is small, but they're clearly passionate about their town, and the artwork. Living and working as an artist in Marfa must be a dream. They're protective too — one artist told us that everyone who moves to the town is reminded to place shades atop any outdoor lights so they don't obstruct the view of the stars.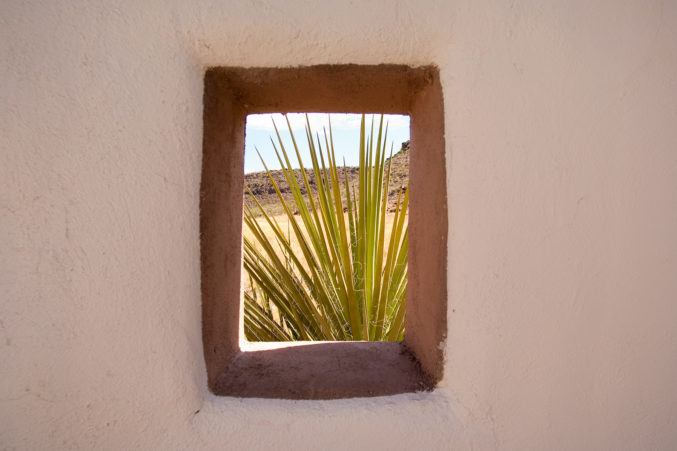 The Stars
Okay, this was the thing that I'll likely never forget about Marfa. Not the Mystery Lights, which I could never quite get a handle on, but the stars in general. I don't think I've even been anywhere in the world (and I've been to some real remote parts of Tennessee) where I could see the stars and so many constellations that clearly. It really was something else.
Bring a Date 
Maybe it was just my timing, but I saw an awful lot of couples check in to the Hotel Saint George during my brief stay. Considering the town's laid back nature that urges visitors to unplug from the world, it's onslaught of art-fueled activities, its slew of excellent restaurants, and the luxury of the Hotel Saint George, Marfa does sort of make sense as an excellent couple's getaway.
Prada Marfa
I was so distracted by the scenery (which isn't necessarily breathtaking — just so different from my norm) during my drive that I somehow missed the pop culture landmark that is Prada Marfa. Time hasn't been all that kind to the public art Beyoncé once blessed, but it's still definitely worth the drive by.
SaveSave
SaveSave
SaveSave
SaveSave