Not far from Guadalajara, Mexico, in the Highlands of Jalisco, Patrón Tequila is producing artisanal spirits with traditional style and ultra-premium quality. Traveling as their guest, I had a chance to visit the heart of the luxury brand, Hacienda Patrón, their modern Jalisco distillery built with Spanish influence.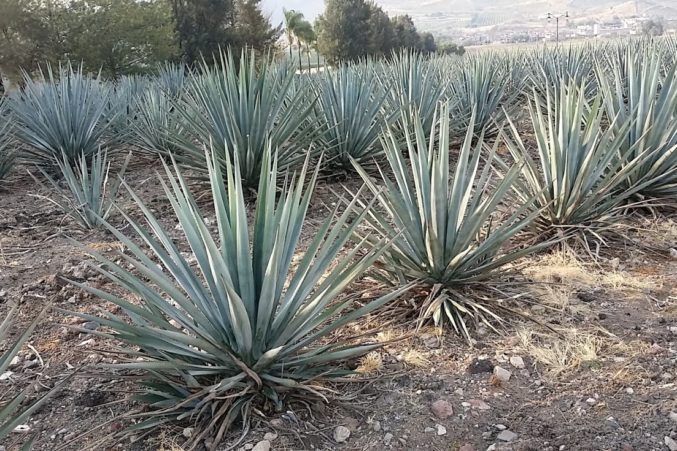 Crafted by hand from the field to the bottle, Patrón's tequilas are produced from hand-harvested, dry-farmed, 100 percent Weber Blue Agave plants grown at high elevations (6,000-8,000 feet above sea level). Temperatures here remain cooler than the Lowlands, the other common area for agave growth, allowing for long, slow ripening in iron-rich, sandy soils.
Only when plant sugars reach 28 Brix, or 21 percent sugar, will the agave plants be harvested, which usually occurs after seven years of growth. The natural climate of Jalisco, with consistent sunshine, allows year-round harvesting of ripe piña, the heart of the agave plant.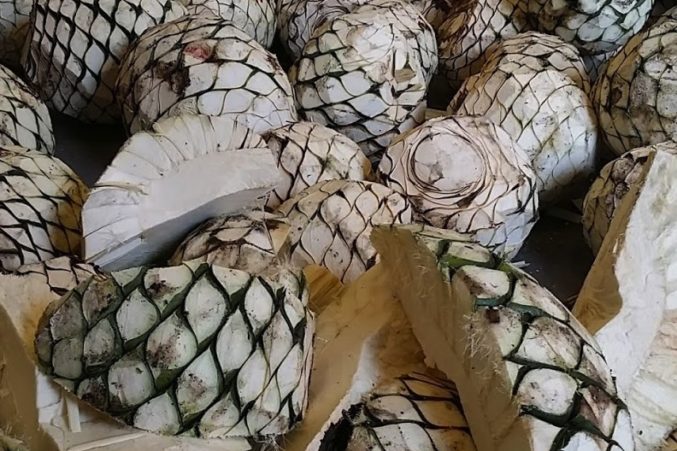 After harvest, fresh piña, many weighing between 80 and 180 pounds, are chopped and slow roasted for 79 hours, intensifying the sweet characteristics in the fruit, highlighting caramel and maple, along with floral and citrus notes. One piña can produce juice for one case of tequila.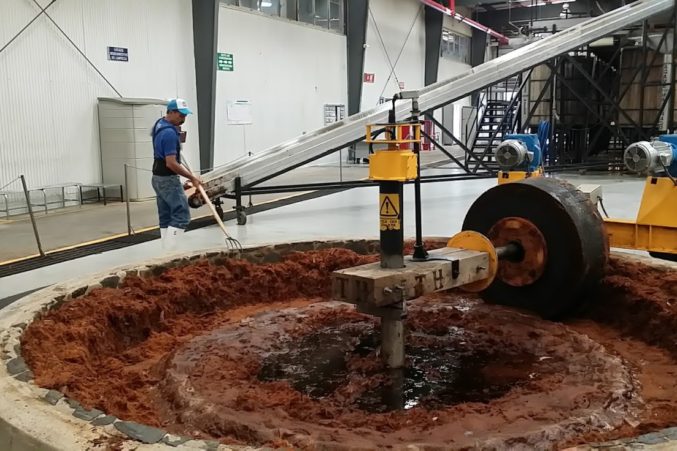 After slowly-roasting, the fruit is fermented. Patrón uses the modern-day roller-mill processing and the traditional "Tahona," a two-ton volcanic stone that crushes roasted piña, releasing the juices from the fibrous agave. Patrón blends both styles for their classic Silver, Reposado, and Anejo tequilas.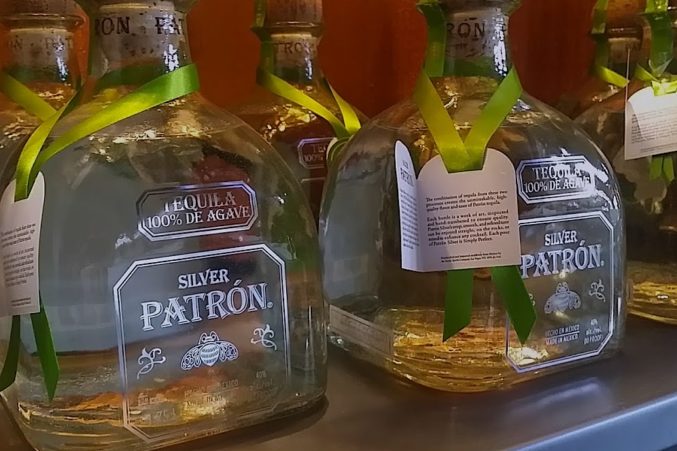 With a focus on consistency, quality, and accountability, no fewer than 60 hands touch each bottle of Patrón, ensuring every bottle meets the standards set forth by owners John Paul DeJoria and Martin Crowley, and master distiller Francisco Alcaraz. Each bottle of Patrón Tequila is closed by hand with a cork, hand labeled, numbered, and inspected. More than 400 people work the bottling line of Patrón, many in jobs for which other distilleries may use machines. This commitment to community is also highlighted in Patrón's environmental responsibility efforts, combatting climate change by reducing harmful emissions and finding ways to utilize production by-products.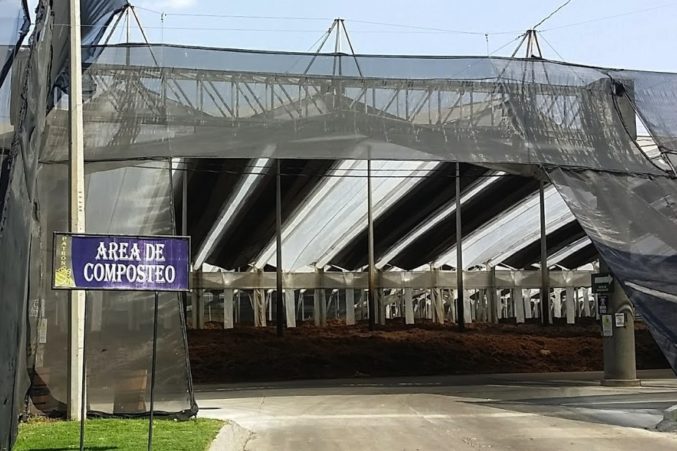 A few ways include composting pressed piña to nourish agave fields and sending stillage (leftover liquid produced from crushing agave) through a reverse osmosis system creating water used for cleaning and gardening. The Hacienda's impressive garden is used for daily meals for distillery workers and guests, or gifted to the local village.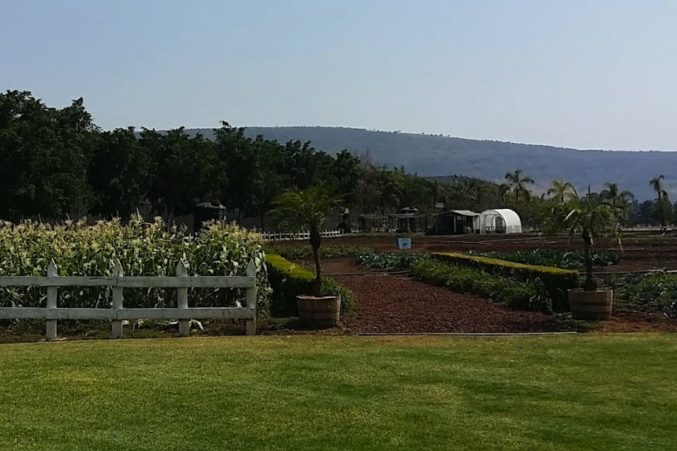 Though premium-quality shines through all Patrón products, small-batch Roca Patrón is produced exclusively from the ancient Tahano method, pressing roasted agave with a volcanic stone, fermenting in open-top pine-wood fermenters and double distilling the spirit in small copper tanks to create a highly aromatic, flavorful spirit.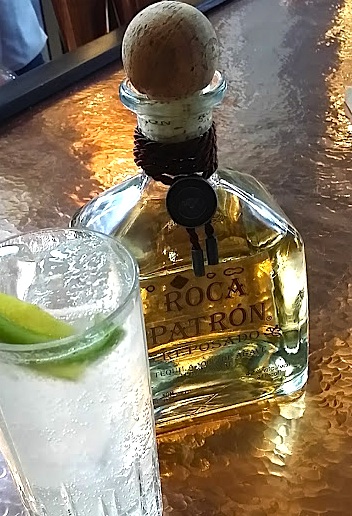 Roca Patrón Silver is then bottled to capture the agave's floral, citrus and black pepper notes. Roca Patrón Reposado is aged in former American bourbon barrels for a minimum of three months, adding notes of vanilla, spicy ginger, and caramel. Roca Patrón Anejo is aged for 14 months in bourbon barrels, adding toffee, spice, orange peel, and vanilla with beautiful texture. Each representative of Patrón's dedication to artisan craftsmanship.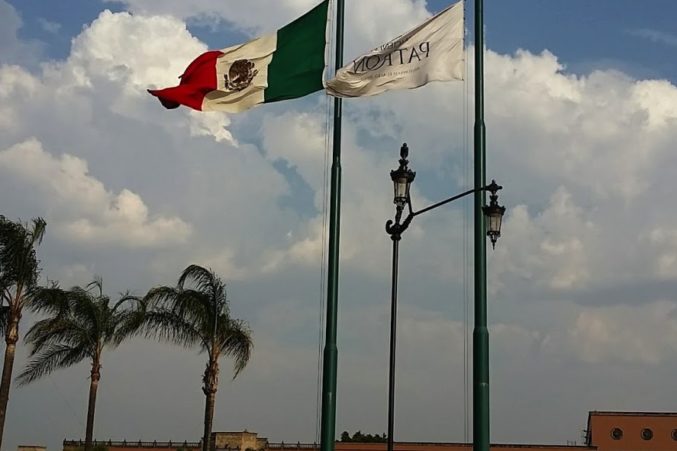 Get the SideDish Newsletter
Dallas' hottest dining news, recipes, and reviews served up fresh to your inbox each week.