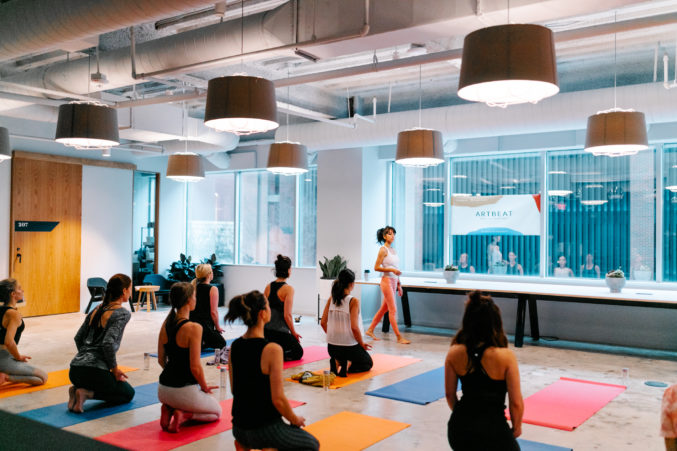 How This New Pop-Up Yoga Class is Fostering Creativity
ArtBeat was started by a creative for creatives, and will be popping up at a cool space near you soon.
When Yesi Fortuna puts her mind to something, things tend to come together pretty quickly. The 28-year-old photographer started her own company, Sukilynn Photography, in her early twenties, and is currently the director behind Fort Lion Studio, which she founded with her husband, Joshua, in 2017. So, in November of last year, after struggling to find a local yoga and meditation spot designed specifically for creatives, Fortuna decided to create her own. ArtBeat held their first pop-up class this January.
"I wanted to find a place for creatives to be able to connect with their bodies and be really proactive about getting into their most creative state," says Fortuna. "I thought, Man, I could do this. I have all the resources, so why not?"
Since launching, ArtBeat has held events at Breda's Deep Ellum studio, the newly launched Her HQ in the Arts District, and is heading to SXSW in Austin this weekend to host an invite-only class with Sol Society, a Dallas-based club that curates travel experiences for creatives. Fortuna is already well-connected when it comes to the Dallas art scene, but she's used the ArtBeat opportunity to actively seek out local creatives she's yet to meet. A few ArtBeat attendees have included stylist Diamond Mahone, musician Savannah Low, and blogger Caroline Joy.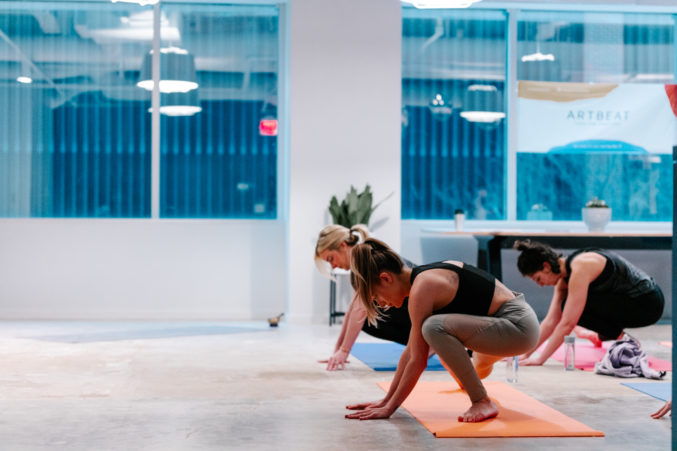 Fortuna doesn't teach the classes, which include 45 minutes of yoga, followed by 15 minutes of guided meditation, but she does curate the experience to ensure it targets specific focuses for creatives. For example, she commissioned the meditation portion with freelancers and their particular stresses in mind. "We had Sudie, a local musician, record the meditation," says Fortuna. "After class, someone told me they actually started crying because they were so at ease and comfortable with it all."
Fortuna's concept seems to be working. In another class, an attendee actually stopped what she was doing to pull out her phone and jot down an idea that she'd come up with on the mat. "We can have a billion ideas going through our brains about what's coming up, what we should be working on, and what's the follow through from our last project. It's never just about our core creative thoughts until we finally bring it down to the mat," says Fortuna. "When you get up, you're energized from having wrung out your body, and you have a new perspective on those ideas that you've had sitting in your brain."
Local creatives hoping to catch the next class (which is currently scheduled for March 30 at Breda) should keep an eye on Instagram, but the pop-ups are really just a piece of the ArtBeat puzzle. "These events are a great place for people to connect with other creatives, but they're really leading up to the final chapter for ArtBeat, and that is an app," says Fortuna. "We want to create a place where you can always have access to information on how to initiate that inspiration inside you and ways to get you in your most creative state, no matter where you are."
In This Post