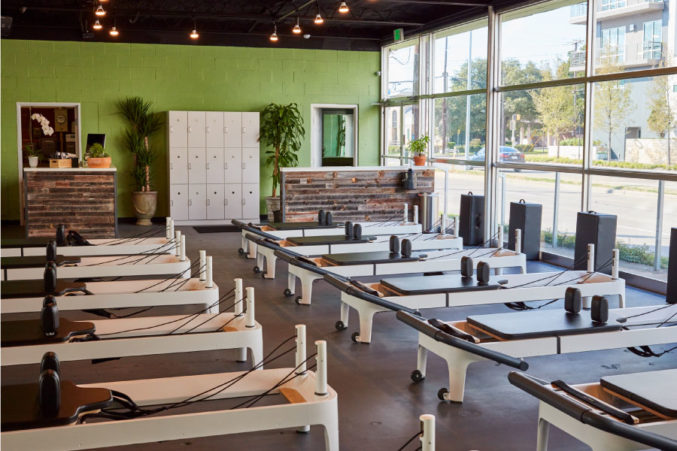 These Were the Two Best Instructors in Dallas in 2018
According to ClassPass, that is.
Last year, we were well into February by the time I stumbled upon this list, so I'm getting better! Of course, what hasn't changed a bit is the absolute intrigue inspired by ClassPass' compilation of the two best instructors in every ClassPass-using city (as voted on by users). A few things to note:
Something called Core Candy is still a top studio in Australia.
Ugh, and they're still calling HIIT "Accelerate." Why? We don't just call it HIIT for fun. It's an acronym! Come on, Australia.
Flywheel still crushes.
Cycling and Pilates are well represented overall, but no single studio pops up more on ClassPass' list than Flywheel, which served up seven winning instructors (last year they had nine).
Glenn Snellgrose is working hard!
The occasional instructor on this list works at two studios, but only Chicago's Glenn Snellgrose teaches at three. You go, Glenn Snellgrose!
*Note: San Diego's Marissa D'Errico actually teaches at four studios, but they're all yoga studios, so it doesn't seem as strenuous at feat.
ClassPass reused the same copy from the 2017 list almost verbatim.
Nobody's going to ClassPass for the inventive editorial, but you'd think they might come up with something slightly original for this annual list. Fortunately, the graphics department makes up for the idleness with a new header image and some nice headshots sprinkled throughout.
And Dallas' top instructors are…
Cody Shelton, who teaches spin and Pilates at The Ride House and One Lagree (respectively). Returning as a winner for a second year in a row is West Hardin, who also teaches spin and Pilates at ZYN22 and Session (again, respectively!).
So there you have it. The next time you book a class at any of these studios, keep an eye out for Shelton and Hardin, and read some thoughtful reviews about the two right here.