Maybe you can relate. You've planned every detail of your home just the way you want it. Every throw pillow has a purpose. Every piece of art has a story that doesn't have to do with Pinterest. The paint and counter colors coordinate exactly how you always dreamed they would. And then, with the simple act of placing a cheesy dog bowl on an even cheesier dog mat, all that hard work suddenly feels for naught.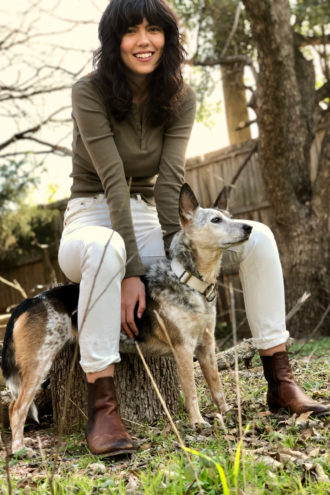 Whitney Goellner, a University of Texas at Austin graduate and Dallas resident, understands that pain. After falling for an Australian Cattle Dog named Kai, she launched Person + Dog in March of 2018 so that she (and hopefully others) wouldn't have to experience it. "My dog is literally the reason I started the company. She's just so brilliant and cool, and I didn't feel like any of the products out there were on her level," says Goellner. "I'm obsessed with design. I want everything in my life to be aesthetically pleasing. I was hiding these ugly dog bowls in my kitchen and was like, this is an opportunity to create something cool, and something you want to share with people."
Person + Dog's inaugural line is minimalistic and considered. Collars and leads (made with Turkish towel-inspired nylon or top grain leather) tell color stories, and the few hues present are inspired by Pantone-established trends. Goellner utilized her background in sourcing (at Michaels) and product development (for Austin-based furniture retailer Four Hands) to discover factories around the globe that used high-quality materials and understood design. Person + Dog's copper is sourced from India, the leather comes from Hong Kong, and natural linen (for bandanas) is made in Vietnam.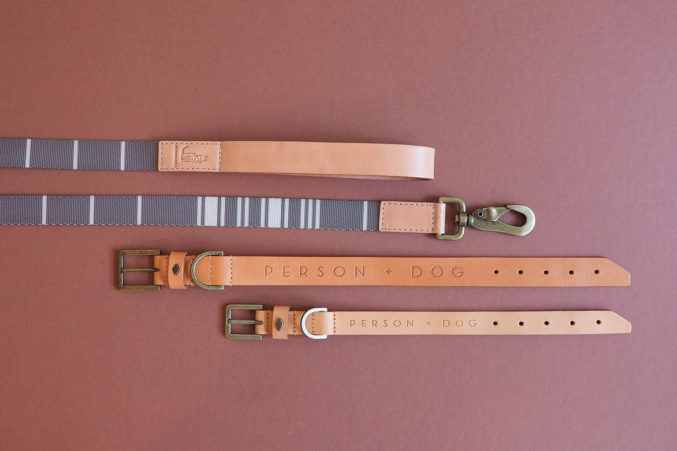 Goellner was keen to keep the simplistic line spare, but she does plan to roll out more products eventually. "Ultimately, it's a design company, so I want to be on top of different color trends," says Goellner. She was also adamant about keeping price points attainable. Collars cost around $50 to $60, leads run from about $65 to $85, bowls are $35, and all beds are priced under $200.
"Not everybody is going to like my stuff or get what I'm doing, and that's okay! I like it, and I think there's a market for it," says Goellner. "I'm trying to reach people who care about aesthetic, and want something nice to put in their home."
Get the Living Newsletter
Get the insider's guide to the best in Dallas style, beauty, and wellness delivered right to your inbox each month.