It seemed the Rangers' trade deadline was going to go one of two ways. And then it didn't.
As recently as mid-June, we were discussing on this website how Texas was positioned to make things extremely interesting. The Rangers were 29-33 but with the run differential of a .500 team and moving into a 46-game stretch of the schedule that included only six contests against an opponent with a winning record. Toss in the expanded playoff system, and it was fair to wonder whether Texas would take advantage of a deep farm system, the ability to take on salary, and an acknowledged shift past the teardown of the previous few years to push some chips in as the August 2 trade deadline neared.
Alas, the Rangers have been even worse against this weaker set than they'd been beforehand: a 17-25 record that includes 11 one-run losses. Good for Pythagorean win percentage projections but maddening when the actual standings have no use for ancient Greek constructs.
So managing to flip 36-year-old middle reliever Matt Bush for Brewers minor league lefty Antoine Kelly and up-and-down infielder Mark Mathias a day before the deadline felt like a pleasantly silver lining. It may not have been a blockbuster for Juan Soto, Luis Castillo, or any of the trade derbies they were rumored to be part of, but turning an aging pitcher they'd signed to four different minor league contracts into a legitimate pitching prospect is no small feat. In fact, I think it's fair to suggest getting Kelly for Bush feels like a better haul than Texas got from the Cubs for Cole Hamels four years ago, even without the benefit of hindsight. (I assure you, most of you don't remember the return for Hamels. It's just as well.)
And if that's what Bush could fetch, what might Matt Moore, one of the league's best left-handed relievers in 2022, return on deadline day? How about All-Star starter Martin Perez, as good a candidate as there's ever been to send away for a pennant race and then sign right back in the offseason?
But the Bush deal ended up being all Texas managed to complete. It takes two to make a trade, and nobody stepped forward at a level that the Rangers felt was worth their while to send Moore or Perez away. There's a benefit to retaining Perez's innings and Moore's dominance; both keep younger, not-quite-ready pitchers from being overexposed and possibly stunted. Speaking to the media Tuesday afternoon, general manager Chris Young also alluded to the benefit of retaining exclusive negotiation rights with both players as they head into free agency. Still, the Rangers are probably disappointed that they couldn't have put the two veteran southpaws to a different use this week, adding to the cupboard.
(For what it's worth, if I were the general manager of a contending team, I'd have jumped all over this "rentals aren't worth trading for" trend and Moneyballed the situation. I'd have been the one team willing to send a tier-2 prospect for Moore, another couple for Perez, and made my playoff-hunting team markedly better. Maybe that's a hundredth reason why I'm not a GM.)
If the Rangers were in on Soto—and there were enough national media voices suggesting that they very much were—it didn't matter, because they couldn't match the overwhelming package the Padres parted with to get Soto and Josh Bell, at least not without the assurance of Soto signing an extension to keep him here past 2024.
Theoretically, given what San Diego parted with for Soto (and taking the Nationals at their word when they suggested the inclusion of Jarlin Susana was the cost to tack on Josh Bell), a Rangers equivalent to the remaining prospect package of pitcher MacKenzie Gore, shortstop C.J. Abrams, and outfielders Robert Hassell III and James Wood might have been something along the lines of Jack Leiter, Josh Jung, Ezequiel Duran, and Evan Carter. Perhaps a little more, since they'd presumably have to beat the Padres' offer, not just match it. It will be fascinating to look back in three years to judge the outcome of the Rangers not completing a deal with the Nationals and preserving the top tier of their farm system (especially if Soto moves on as a free agent in 2025).
If the Rangers were in talks with teams on Perez and Moore—and there's every reason to believe that contenders at least checked in on them—nothing materialized there, either. They'll finish out the season as Rangers, just as they would have had Texas taken advantage of this seven-week stretch and flipped the 17-25 record that it's produced. 
The Bush move felt like a momentum play. Had Pythagoras been into projecting trade activity, he'd surely have had Moore and maybe Perez moving on Tuesday. The Rangers' inventory of prospects would have deepened. But then, like the season itself, apparent opportunity didn't equate to added results.
It certainly isn't as troubling that Texas didn't add an impact bat or arm as it would have been if the club was in a pennant race. It's a little disappointing that the Bush trade was the only one the Rangers were able to take advantage of as a seller. But maybe Kelly develops and contributes in a way that neither Eddie Butler nor Rollie Lacy managed to here.
Still, after failing to find the right matches on the trade market, it wasn't the deadline wanted or expected. That's all too fitting during a season that has skidded off the tracks.
Get the ItList Newsletter
Be the first to know about Dallas' best events, contests, giveaways, and happenings each month.
Author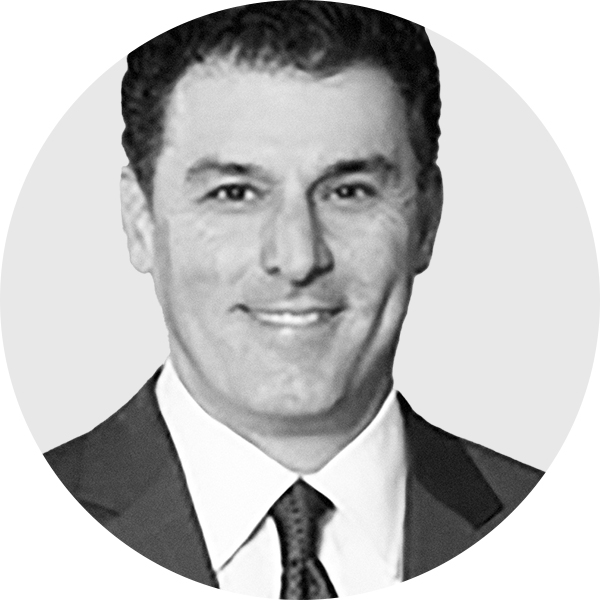 Jamey Newberg covers the Rangers for StrongSide. He has lived in Dallas his entire life, with the exception of a…