It wouldn't be fair to compare the 2022 Rangers, in the midst of a sixth season since their last playoff appearance, to their 2015 version, which was a year removed from four straight 90-win campaigns. But there is at least one parallel that, at least as we near the midseason, may be fair to spin a thousand words on:
Could Texas mess around and act like a contender at the trade deadline?
Seven summers ago, the Rangers spent most of June and July jockeying around the .500 mark. It was nothing like 2010, when they made go-for-it trades to acquire Cliff Lee and Bengie Molina, or 2011, when they loaded up to get lockdown relievers Mike Adams and Koji Uehara. In 2012, the dual additions were Ryan Dempster and Geovany Soto, and in 2013, Texas traded for Matt Garza and Alex Rios in separate summer deals. Some trades obviously paid off more than others, but in each case the standings justified the boldness.
In 2015, on the other hand, Texas was three games under .500—and maybe more importantly, eight games back in both the AL West and the Wild Card races—when Jon Daniels and Phillies GM Ruben Amaro Jr. got together on an eight-player trade, with the Rangers sending prospects Jorge Alfaro, Jake Thompson, Nick Williams, Jerad Eickhoff, and Alec Asher plus the contract of injured veteran Matt Harrison to Philadelphia for Cole Hamels and Jake Diekman.
The Rangers then went 39-22 and won the division on the final day of the season,with Hamels going the distance against the Angels, giving Texas a 10th win in his 12 starts. But that was never the primary objective of the trade. The idea was to buck convention and conduct trade deadline business as a buyer, even if the ROI wasn't expected to materialize during that 2015 season. After all, Hamels was signed through 2018 with a club option for 2019. Diekman couldn't opt for free agency until after 2018.
Could the Rangers look to add rather than subtract again this summer? Two significant things have changed since 2015. Prospects have gained trade value in general, as the league has begun placing more emphasis on the cost-contained portion of a player's peak years. Meanwhile, the Rangers' farm system runs deeper.
And make no mistake: if the Rangers stay on the fringes of the race, it adds a reason to consider targeting a move next month rather than waiting until the winter. After they finish with Houston this afternoon, the Rangers will face teams with winning records an astonishing six times in their next 46 games, a stretch that will take them a few days past the Aug. 2 trade deadline. It's certainly not out of the realm of possibility that their current position–3.5 games back in the new three-wild-card format could improve by the start of August.
Things could go in the other direction, of course, leaving Texas in a position to sell and further build its inventory on the farm. But as good as Martin Perez has been, he'd only be a half-season rental. Consider what two pennant races' worth of Kyle Gibson returned last summer. The Rangers had to add Ian Kennedy, a proven late-inning arm, to Gibson just to be able to flip prospect Hans Crouse for young pitcher Spencer Howard. (Texas also got two lower-level lottery tickets thrown in, minor-league righties Josh Gessner and Kevin Gowdy.) If he continues to pitch as well as he has, maybe Perez could net one Howard type or a second-tier prospect nearing Rule 5 eligibility. (That is, a Glenn Otto or Josh Smith or Ezequiel Duran type.) Probably not much more.
For reasons we've discussed, 29-year-old Adolis Garcia probably has less value as a trade asset than he does in the Texas outfield and lineup. Kole Calhoun and Matt Moore, even less so in their mid-30s. Would teams be interested in those three? Sure. Just not at a big cost.
Nathaniel Lowe is an interesting case. He'll be 27 in July and remains a good but not great hitter, less proficient defensively, and streaky. His season, interestingly, has followed a roughly opposite script from the team's. When the Rangers got out of the gate slowly, he was among the league batting leaders, hitting .412 in his first 55 plate appearances. Then, as the team rebounded with a 17-10 May, Lowe hit a punchless .205. He has found his power stroke in June, with more home runs (four) in half a month than he had in April and May combined (three), even as the team struggled to move past a .500 record once it got there.
The Rangers will probably seek one more impact veteran bat going into 2023. Could Lowe be part of a package to get it? Would the club check in on Pittsburgh outfielder Bryan Reynolds, who is under club control through 2025? He's having a down year at the plate, but it would still take a haul to pry him loose. Start with Lowe and then add a couple players from among Josh Jung, Cole Winn, Dustin Harris, and Evan Carter, and the Pirates might listen. The cost of doing business on Reynolds is probably higher than the Rangers want to engage in.
Reds starting pitchers Luis Castillo and Tyler Mahle can become free agents after 2023. Same with Oakland's Frankie Montas. Realistically, are the Rangers the right team to be loading up for a pitcher who could leave that soon? Would Cincinnati or Oakland give Texas a chance to negotiate an extension as a condition of making a trade? Would the competition for those three be so steep that Winn and Owen White would have to be involved as long as Jack Leiter is off the table?
If you're going to consider packaging those sorts of names, you're checking in with the Marlins on 26-year-old righty Sandy Alcantara, aren't you? The league is hitting .190 against him and doing very little damage, and he's locked up through 2026. Maybe set your sights a bit lower and find out the asking price for Alcantara's rotation-mate Pedro Lopez, who is controllable through 2024—same as Cleveland right-hander Shane Bieber, who might command as much in return as Alcantara, even though he can become a free agent two years sooner?
These scenarios, intriguing as they might be, are certainly long shots. Remember when the Rangers traded former second-round pick Ti'Quan Forbes to the White Sox in August 2017 for five starts from back-of-the-rotation veteran Miguel Gonzalez? No, you don't. But that might be the type of deal the Rangers will be looking at if, say, they are a few games over .500 and a couple of games out of a playoff spot after this softer stretch of schedule into mid-July. Righty Tim Brennan to Colorado for Chad Kuhl. Outfielder J.P. Martinez to Pittsburgh for Jose Quintana. That sort of thing.Just don't rule out the possibility of something like Winn, Duran, and a couple of prospects from the next tier (example: southpaw Cole Ragans and infielder-outfielder Jonathan Ornelas, both at Frisco) for the final year and a half of Luis Castillo's club control, especially if there's an opportunity for an immediate extension, or a reliable belief that the two sides can get one done. It wouldn't be made with 2022 in mind, even though recent Rangers history offers up an inviting you never know.
Get the ItList Newsletter
Be the first to know about Dallas' best events, contests, giveaways, and happenings each month.
Author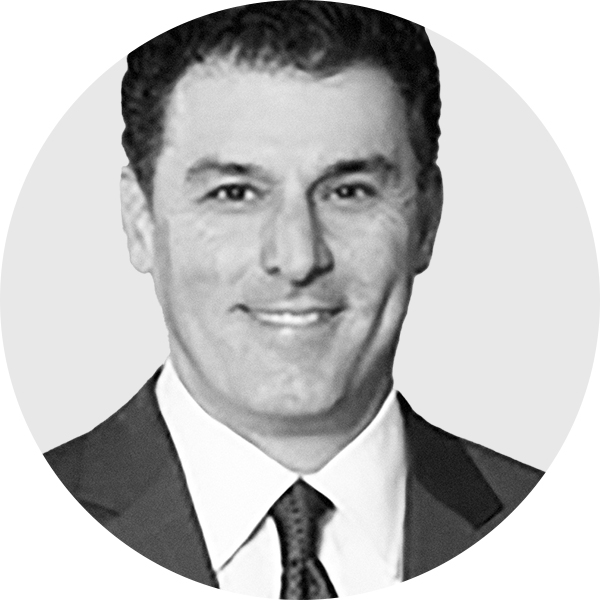 Jamey Newberg covers the Rangers for StrongSide. He has lived in Dallas his entire life, with the exception of a…