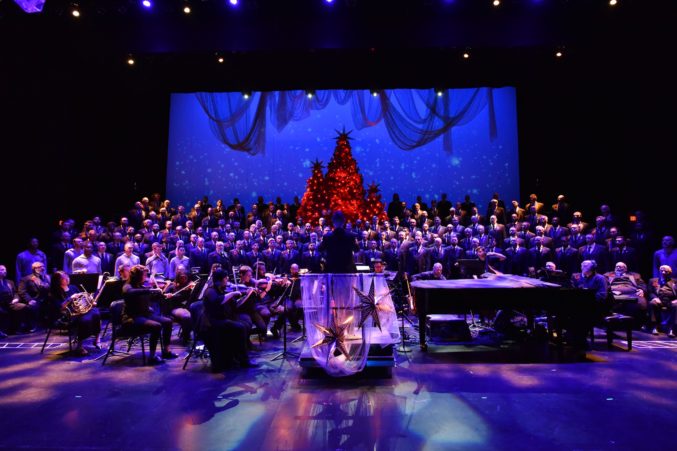 The Turtle Creek Chorale Will Return to the Meyerson for a Showstopping Performance Honoring Women
Hundreds of voices will come together this September for a one-night event celebrating female composers and vocalists in Dallas and beyond.
The Turtle Creek Chorale's 40th season will kick off on September 29 with "To All the Women We've Loved Before," a one-night concert event honoring the many female artists who have inspired and impacted the chorus since its inception.
After a six-year hiatus from the Meyerson Symphony Center, "To All the Women We've Loved Before" will mark the TCC's return to the legendary venue.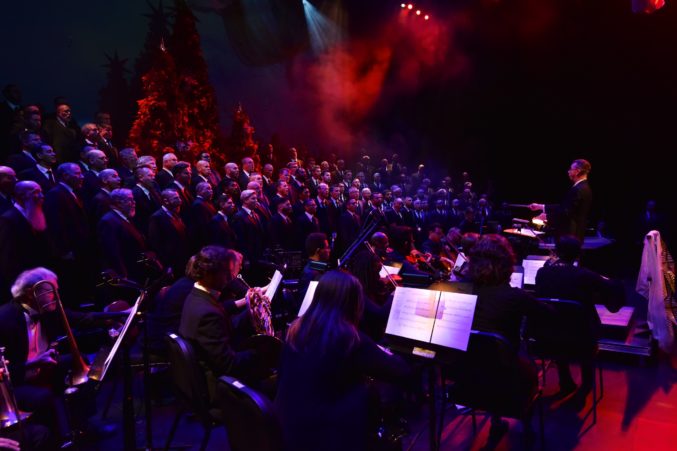 "If you've never heard the TCC in the Meyerson, then you really haven't heard the TCC," says Sean Baugh, Artistic Director of the chorale. "The sound of [hundreds of voices] in that space will overwhelm you."
Local artists Patty Breckenridge, Denise Lee, and Jodi Crawford-Wright will accompany the TCC on several pieces, offering a Dallas-inspired touch to the show.
"I can think of no better way for this group of 250 men to open this important season than to celebrate the impact women have had on our lives."

Sean Baugh
The Women's Chorus of Dallas–the "sister chorus" of the TCC, says Baugh–will also join forces with TCC after more than a decade. A total of 350+ voices singing in unison will fill the Meyerson during these pieces. "I'm particularly excited about welcoming the Women's Chorus of Dallas on their 30th anniversary," says Baugh. "It's time we sing together once again."
In addition to local female vocalists, the performance will showcase pieces composed by nationally renowned women (including Andrea Ramsey, Gwenyth Walker, Susan Brumfield, and Lady Gaga) and songs conveying the female experience.
"I can think of no better way for this group of 250 men to open this important season than to celebrate the impact women have had on our lives," says Baugh. "It's going to be a night of not only stellar performances, but so much heart and love."
Tickets for this event begin at $25. This much-anticipated event will fill up quickly, so don't wait! Purchase tickets at turtlecreekchorale.com or by calling 214-526-3214.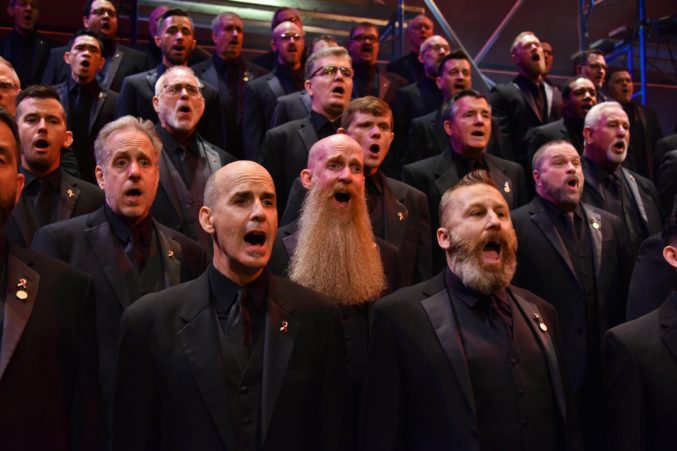 About Turtle Creek Chorale
Founded in 1980, the Turtle Creek Chorale (TCC) has brought excellent choral music to the residents and visitors of Dallas for 40 years. Once a humble group of 30 men, the chorale has grown to over 250 dues-paying members, who contribute more than 100,000 hours annually to rehearsals, performances, and service projects for the community.
The mission of TCC is to entertain, educate, unite and inspire. While primarily a gay men's chorus, the Turtle Creek Chorale welcomes all individuals who identify as male, regardless of sexual orientation. Their commitment to inclusivity is extended to audience members with their shows featuring a sign language interpreter, assisted listening devices, wheelchair-accessible venues, and handicap parking options.
Singing and dancing annually to audiences in excess of 33,000, TCC presents a full concert series at the Moody Performance Hall. The Chorale also performs numerous entertaining, inspiring, and educational outreach concerts to a broad range of audiences both locally and nationally.
TCC is the most recorded men's chorus in the world with 38 albums to date. The award-winning chorale has performed at Carnegie Hall twice, has ventured overseas with several successful international tours (and sold-out shows in Europe), and has shared a stage with Liza Minnelli, Joan Rivers, and Dr. Maya Angelou, among others.
Support TCC here, and learn more about becoming a member here.