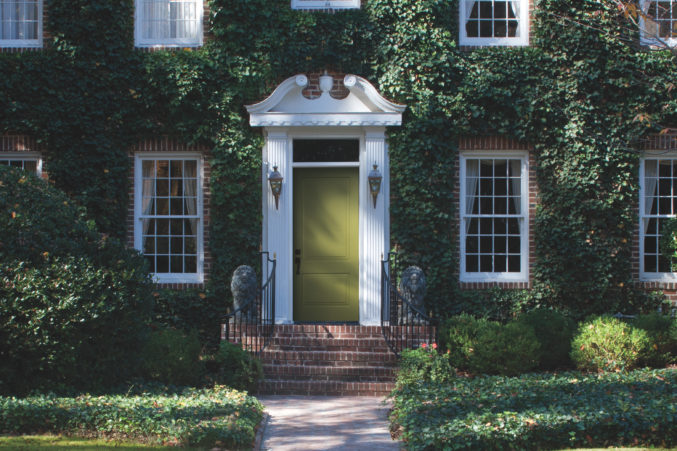 Prep Your Home for the Holidays
You're going fall in love with these ideas.
By D Partner Studio
Published in Sponsored
October 5, 2018
11:00 am
As soon as the temperature dips below 90 degrees and the first leaf turns orange, Dallas homeowners have one thing on their mind: the holidays. And with that, it's time to make a visit to the attic to unpack the holiday décor and a trip to the pumpkin patch to purchase pumpkins and fall foliage. But before you start to hang the wreath and string the lights, consider a few updates to your home that will make it even more fit to host holiday soirees—from Halloween parties and Thanksgiving get togethers to Christmas parties and family celebrations. David Moore from Pella Windows & Doors shares a few insider tips to prepare your home for the holidays.
Make a grand entry.
The entry door is a guest's first impression. Plus, you just scored the most festive holiday wreath, and you a need a complimentary background to showcase the look. "The entry door in the home is typically the first thing you see, and it can make such a design statement for your home," says Moore. And he's right—the entry is the portal to your sanctuary. Make sure you've got one that fits the style of your home.
Take a breath of fresh air.
Now that temps have cooled off, you may want to let the outside in. When you've got large groups of party guests in your home, there's nothing better than opening a few windows to allow in a cool breeze. Consider the Integrated Rolscreeen, an invisible screen that lets the air flow, but keeps the bugs outs. As you lift your window six to eight inches, a screen lifts up, and when you're closing your home down for the evening, the screen disappears. "When North Texas cools down, we want to vent our homes," says Moore. "However, we don't want to look out to a screen. This allows for an unobstructed view."
Feel the pane.
Your glistening tree will only look that much better if it's sitting in front of a beautifully crafted window, so if you've been thinking about replacing windows, now is the time. "Windows have to look great on both the inside and the outside of the home," says Moore. "It's the only product that has that type of function. Plus, they have to operate the way the homeowners expect." The average consumer only makes one window and door purchase in their lifetime, so make sure you're working with a company with integrity and a solid reputation.
---
If choosing a new door or adding a screen sounds too time-consuming on your ever-growing to-do list this fall, Pella has that covered. Their team of experts will come to your home to help you choose a design and size that is right for your home.  "Our intent is to make the process seamless for the homeowner and their family," says Moore. You can visit their showroom in Plano or Fort Worth or visit pelladallas.com.