Friends, food, delicious wine, and great conversation are only some of the key ingredients to hosting a perfectly seamless dinner party — and the rest lie in the details. Follow these tips to throw an elegant, lively dinner party that your guests won't soon forget.
Beverages
From the pitcher or glass bottles you'll use to serve water to the wine pairings for each course of your meal, drinks are a very important item to plan ahead.
Consider having a chilled glass of something — like a Blanquette or Crémant de Limoux — ready for your guests to enjoy when they arrive. As Homer the Greek epic poet explained, wine can "make the sage frolic, and the serious smile," (so it's a great way to get a party started).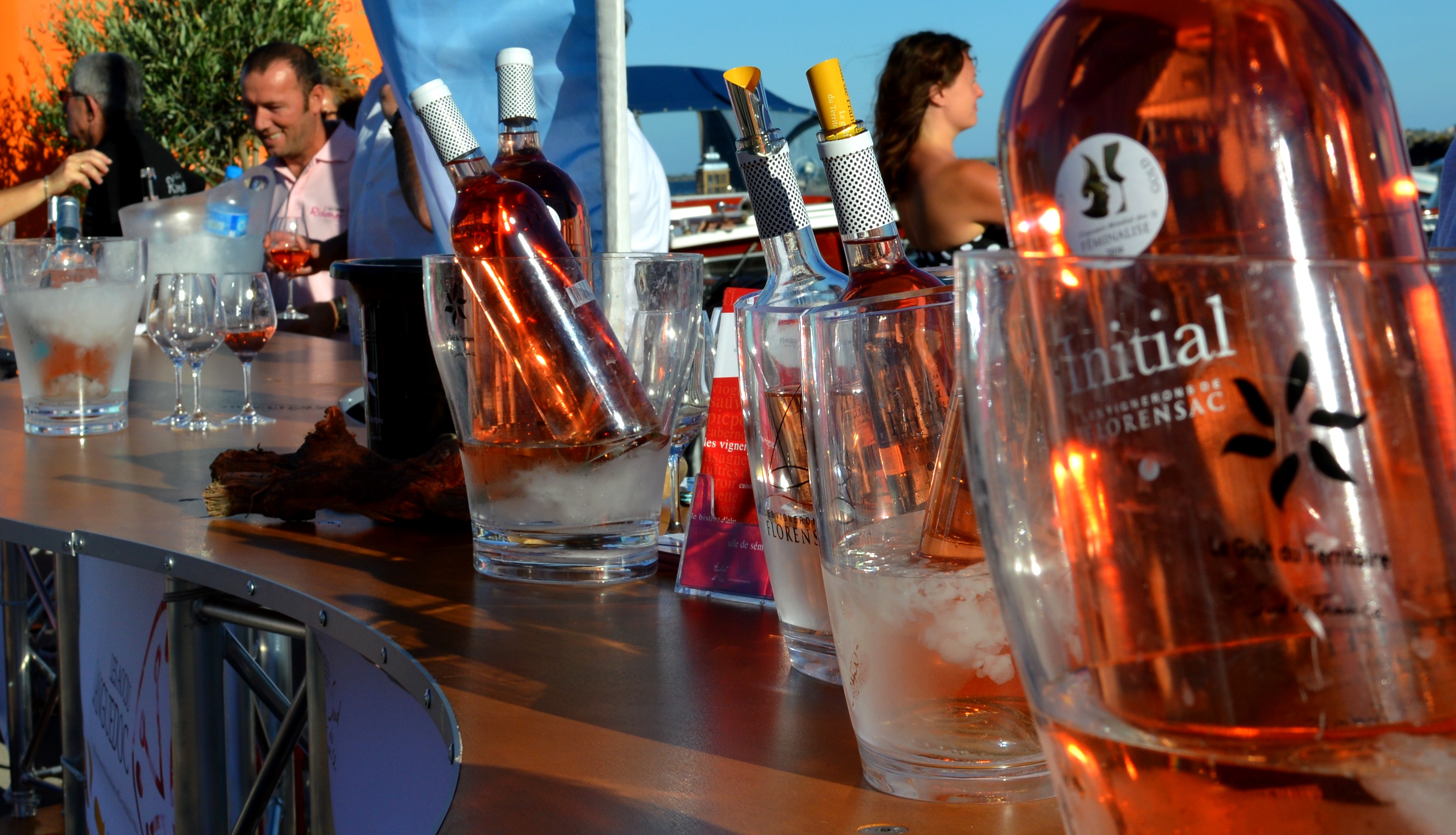 Here are a few rules of thumb for wine pairings:
Pair hors d'oeuvres with dry and light bodied wines, like a rosé from Languedoc
Pair dishes that include a squeeze of lime or lemon with airy white wines, like a Picpoul de Pinet
Pair rich, red meats with robust red wines, like a Corbières or Minervois
Pair desserts with lighter wines, like a Blanquette de Limoux Méthode Ancestrale – the way these wines are made leaves a bit of residual sugar, which makes them perfect partners for sweets!
Menu

If you have recipes in mind, do your research on necessary ingredients, portioning, and presentation. Ask your guests about any food allergies, and consider keeping the menu simple so that you can also enjoy the evening among friends without having to spend much time on prep or serving.
Resist the urge to try out adventurous new recipes on your dinner party guests (unless you plan to make and test those dishes for yourself in advance).
Write everything down — and not only for your own benefit on your grocery trip. Displaying your menu and wine list either in the dining room or on printed menu cards at each seat is a thoughtful detail your guests will appreciate.
Here are a few dinner party menu do's and don'ts:
Do serve hors d'oeuvres and dessert.
Don't skimp on drinks. If you are minding a budget, consider serving versatile wines at the table — like a red from Pic Saint Loup or one of the great white blends from Languedoc.
Do prepare the foods that you can in advance.
Don't Being a great host or hostess eventually comes down to graciousness and good company, (which you have under control).
Ambience

In the days before your dinner party, make sure your space is looking its best. Plan on pampering your guests and fostering that feel-good communal vibe — which is achieved in part by a host who knows in advance to pay attention to the little things, like replenishing hors d'oeuvres, refilling wine glasses (or uncorking a new bottle), or moving into a cozier seating space to enjoy dessert and after-dinner drinks.
In the days leading up to your dinner party:
Make a playlist or find a streamable online radio station, and charge, set up, and test speakers in advance.
Mise en place: Acquire and arrange your ingredients, gather your cooking tools, plan your serveware, and set it all out in your kitchen. Also ready the dining table with a tablecloth, centerpiece, or something festive.
Designate a space for your guests' stuff — coats, handbags, etc.
Think about what cleaning up after your dinner party might look like (and try to manage your own expectations so that you can have one more glass of wine with your guests instead of worrying about a mess).
Plan your outfit.
Just before guests arrive:

Dim the lights, light your favorite candles, and fire up that playlist. Low music when guests arrive can really set a good mood.
Be ready to serve drinks — and just like you would with an oxygen mask on an airplane, pour yourself a glass first!
On the night of your dinner party — and even if you are thrown a few curveballs along the way — the seamlessness of your gathering will come together when your guests start enjoying each other's company in your space. This is the perfect time to raise a glass and toast, too!
---
To learn more and get your own taste of wines from the Languedoc region, click here.
Get the SideDish Newsletter
Dallas' hottest dining news, recipes, and reviews served up fresh to your inbox each week.