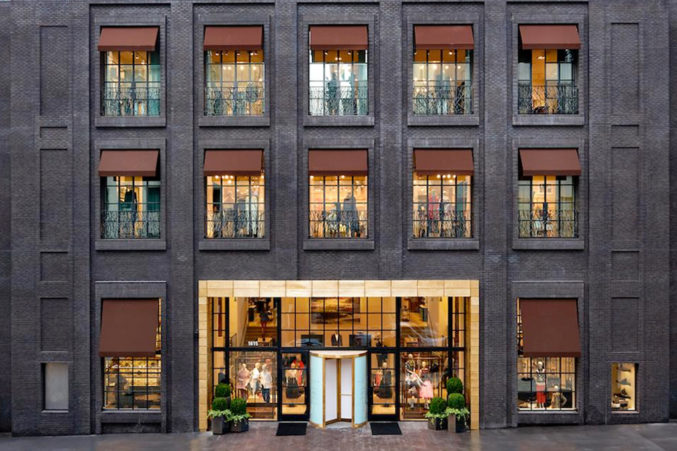 Why Forty Five Ten's New York City Store Announcement Feels Exciting  
The luxury retailer will open next to Neiman Marcus next year.
Forty Five Ten's new downtown Dallas department store has always reminded me of Manhattan retail. But a more impeccable, artful, visionary version. Which is why the news that Forty Five Ten is opening a New York City outpost feels so exciting. Not only will it be a way for FFT to grow their New York market, but it will introduce New Yorkers who may be unfamiliar with Dallas to the sartorial prowess of our city. It allows Dallas to put its chicest foot forward, in a way.
The New York City 16,000-square-foot store will be the second largest Forty Five Ten (behind the Dallas flagship) and the first outside of Texas or Napa Valley. It's also scheduled to open next to Neiman Marcus' first New York store during the same year (2019) in the developing Hudson Yards neighborhood along the High Line. (They should just call it Little Dallas or something. LilDal?)
"Hudson Yards presents retailers with a unique opportunity to offer one-of-a-kind shopping experiences that cannot be found anywhere else in New York City," says Kenneth Himmel, President and CEO of Related Urban, the developer behind Hudson Yards. "Forty Five Ten has a well-earned reputation for its distinctive approach to curating collections and customer service, as well as having a strong affinity for cultivating cultural communities; making Hudson Yards an ideal fit."
No word yet on what will distinguish the New York City Forty Five Ten. Will there be a Copper Bar? A Le Labo counter? Portraits of Elizabeth Taylor's possessions? Artisanal products from Brooklyn makers? The most cowhide-per-square-foot of any New York store to date? Only time and the arrival of 2019 will tell. But one thing we can be confident in when that day finally arrives: the city of Dallas will look chic as hell.