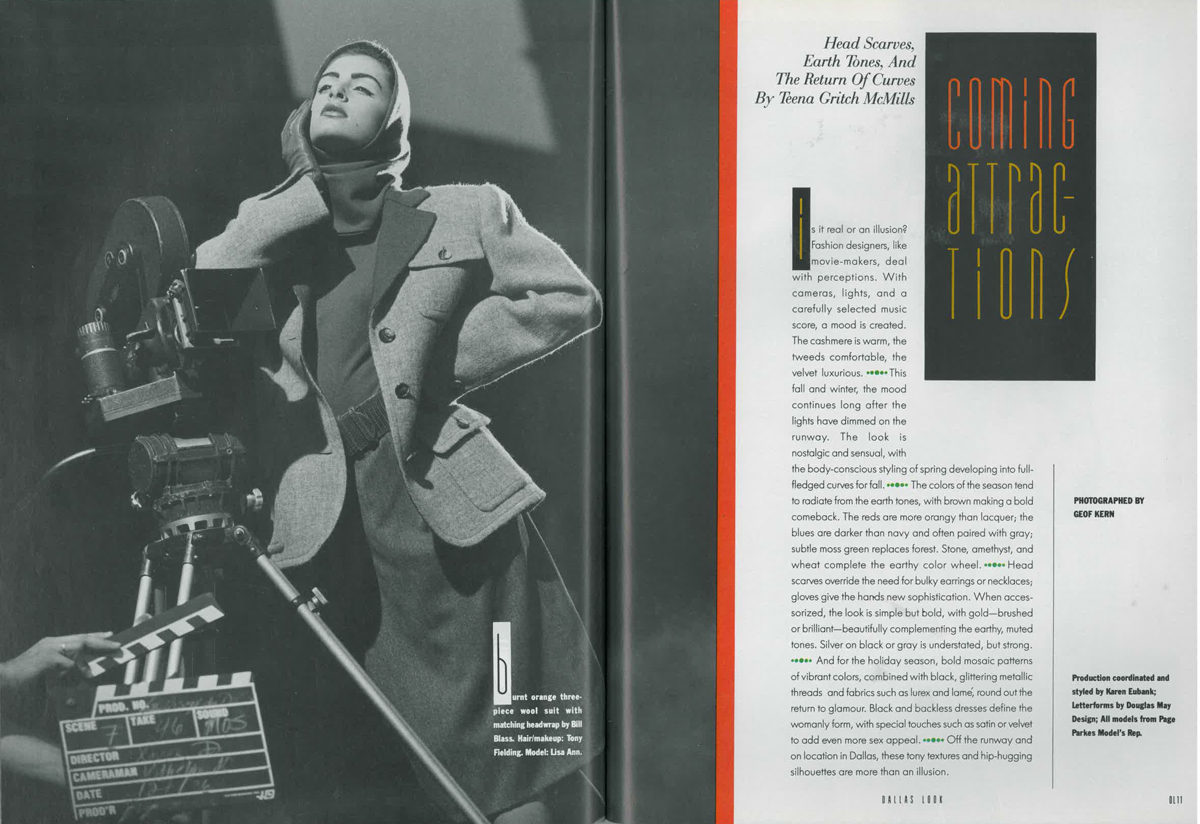 Throwback Thursday: 'Coming Attractions'
Where Hollywood meets Dallas.
Taking a cue from our friends over at SideDish, each week we'll bring you a glimpse back at D Magazine's most fashionable moments.
In the September 1986 issue of D Magazine, we brought Hollywood-inspired style to Dallas' streets. The team involved in this 14-page spread created a certain "nostalgic and sensual" mood with cashmere, tweed, and head scarves serving as the stars of this shoot. Keep scrolling, and you'll notice some familiar spaces such as Downtown Dallas' West End, Fair Park, and The Crescent Hotel serving as the backdrops.
Is it real or an illusion? Fashion designers, like movie-makers, deal with perceptions. With cameras, lights, and a carefully selected music score, a mood is created. […] The mood continues long after the lights have dimmed on the runway. The look is nostalgic and sensual, with the body-conscious styling of spring developing into full-fledged curves for fall.
Many staffers agreed: We'd still wear some of the ensembles so expertly put together in some of the following spreads. From a baby llama cascade skirted jacket to a long black crepe dress with crossed satin straps, there's a range present within these pages that would satisfy any vintage craving.