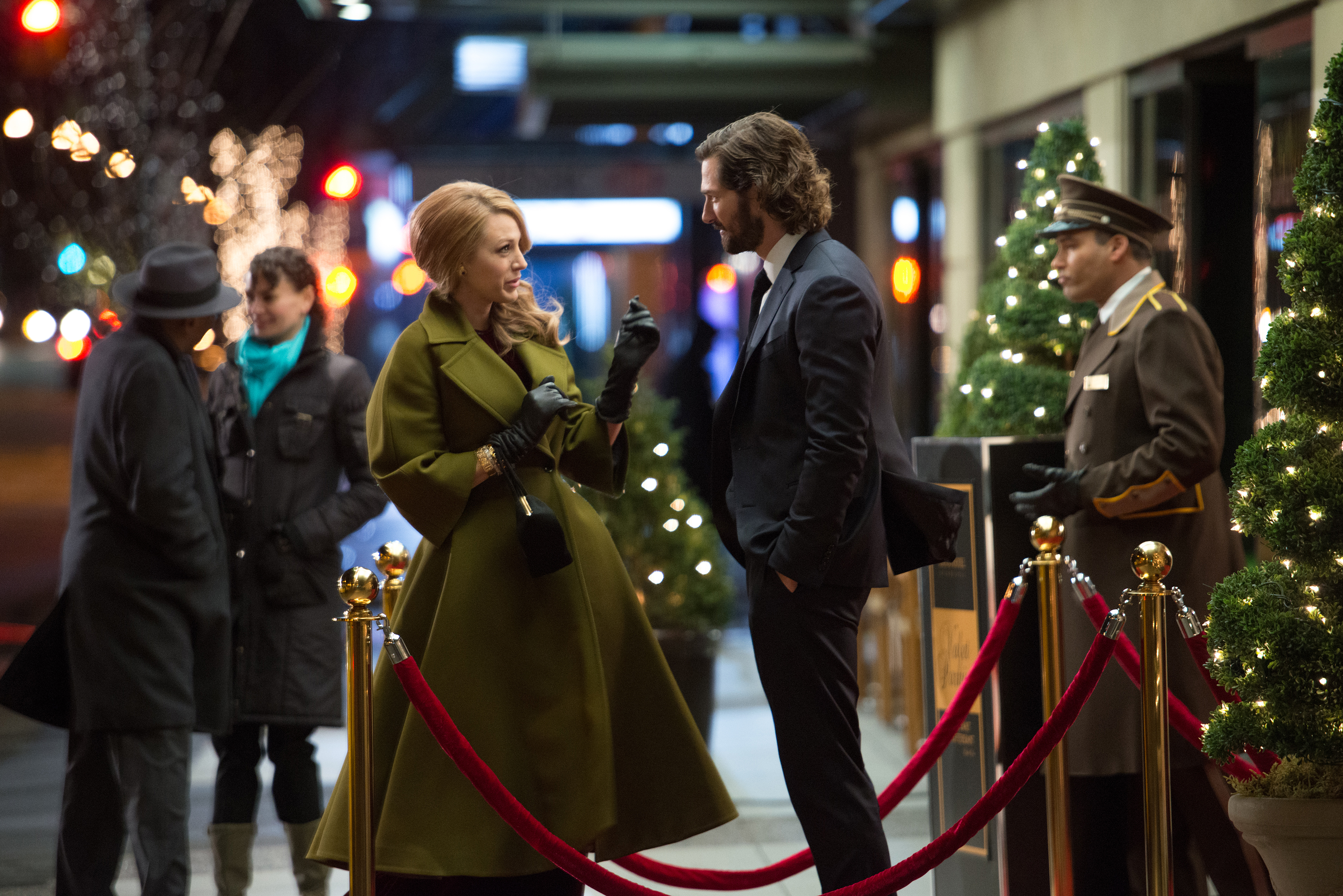 The Age of Adaline Fashions Play an Important Role
Very early on in The Age of Adaline, a narrator steps in to explain in scientific detail how the beautiful Adaline Bowman (Blake Lively) became impervious to the effects of time and now lives as a perpetual 29-year-old. I assumed going in that accepting this might be a tall order for the audience, but despite the hefty dose of magical realism right at the start, the rest of the plot unfolds in such a simple, charming, humanistic fashion that it's relatively easy to look past this strange little explanation about how a random snowfall, a dangerously low body temperature, and volts of electricity combine to preserve a living body.
It also doesn't hurt that, because of nature's little science experiment, we get to see Lively model some of the fashion highlights of the 20th century. The result is more than just a parade of beautiful clothes though. Having dressed herself for 100-plus years, Adaline has mastered the art of mixing vintage and contemporary pieces. Though steeped in history, the film remains fairly grounded in modern times. Adaline's contemporary wardrobe reflects that by remaining elegant and put together, while steering clear of anything garish or trendy. The end result is in keeping with a woman who came of age in the 1940s.
I initially thought the fashion might eclipse any sort of storyline. I freely admit that film's initial draw for me was the chance to see Lively (probably the closest thing we have to a real life Barbie) play dress-up. And while her style certainly played a huge role, it was never costumey. This is most likely due to Angus Strathie, the Academy Award-winning costume designer known for his work in Moulin Rouge! and Strictly Ballroom. Working closely with Lively to develop Adaline's personal style, Strathie created designs that didn't distract viewers, but rather, added an effective way for the reserved Adaline to reveal a little more about herself.
Even her modern love interest Ellis, played by Michiel Huisman, was styled to perfection, "My wardrobe was pretty straightforward, but also had some classic elements to it," says Huisman. "Nothing hip, because I think that wouldn't have mixed with Adaline. This guys has taste."
Bottom Line: If old Hollywood-esque romance, a still-pretty-dreamy Harrison Ford, and timeless style appeal to you, you will like The Age of Adaline. You will also probably cry at least one time.
The film hits theaters this Friday, but until then you can peruse a slideshow of our favorite Adaline fashions. You can also take this time to locate your portable tissues.