How To Pick a Blow Dryer: 5 Dallas Stylists Weigh In
Selecting a hair dryer from the masses isn't easy.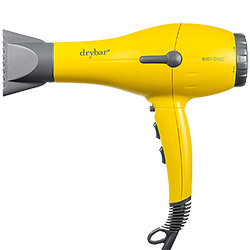 CALVIN MAHONE at Drybar
Weapon of choice: Buttercup
Why he loves it: "In the hair industry, there are many options when it comes to choosing the perfect hairdryer. I always tell my clients to opt for a nano ionic dryer. Nano ionic dryers use negative ions to neutralize static-causing positive ions, yielding less frizz while restoring moisture to the hair cuticle. Water molecules are broken down into extremely tiny particles, releasing frizz-reducing natural ions and allowing more moisture to seep into hair. It can almost cut your drying time in half. As I use this blow dryer daily for hours on end, I love that it is lightweight, has a powerful motor, and is overall, very dependable."
Rings up at: $190 (Available at Drybar locations.)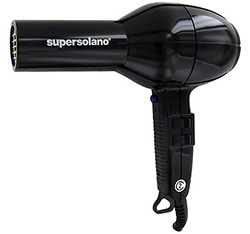 KIMMI PEACOCK at Tru Salon
Weapon of choice: Supersolano Dryer
Why she loves it: "I am old school about the blow dryer. I have tried multiple different blow dryers, depending on the latest technology trends, and I always go back to my old faithful, the Supersolano. This is my favorite blow dryer, hands down. I solely use this dryer all day at the salon. It never disappoints me. I usually go through one a year, so that would last a client years of use at home. I always recommend the products that I personally use. I love the diffuser attachment as well. It's perfect for summer beachy waves."
Rings up at: $149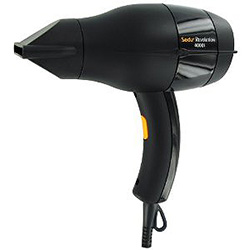 JASON HULL at Chad Rookstool Salon
Weapon of choice: Sedu Revolution Pro Tourmaline Ionic 4000i
Why he loves it: "I chose this one for its longevity. (It's made for professional use, so that means it can handle lots and lots of blow drys.) It's lightweight, powerful, ionic, and compact. It also has good cool button to set your style. The price point is high, but you will never need another blower dryer again, and your arms will love you for it and your hair. It will reduce drying time and frizz because of the ionic part."
Rings up at: $175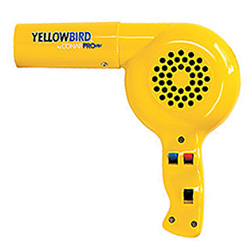 RAQUEL MARTINEZ at La Bichette
Weapon of choice: Yellow Bird by Conair Pro
Why she loves it: "I started using the Yellow Bird after my Babyliss went out in the middle of a blowout and needed something immediately. I love this dryer because it's affordable, lightweight, easy to direct, and has four heat settings. This is my go-to daily dryer, and I would recommend it to anyone. It's awesome!"
Rings up at: $39.99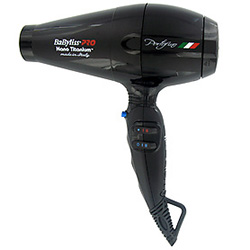 ADRIENNE PEDIGO at The Hair Bar
Weapon of choice: Babyliss Pro Nano Titanium Portofino 6600
Why she loves it: "It dries hair quickly, and ionic generator and nano titanium features help condition the hair and leave it feeling very soft and shiny. Also, it has different heat settings and a cold shot to help you customize your blow dry."
Rings up at: $225 (Available at The Hair Bar.)
Full disclosure: In addition to cutting my hair, Jason Hull is a longtime friend.