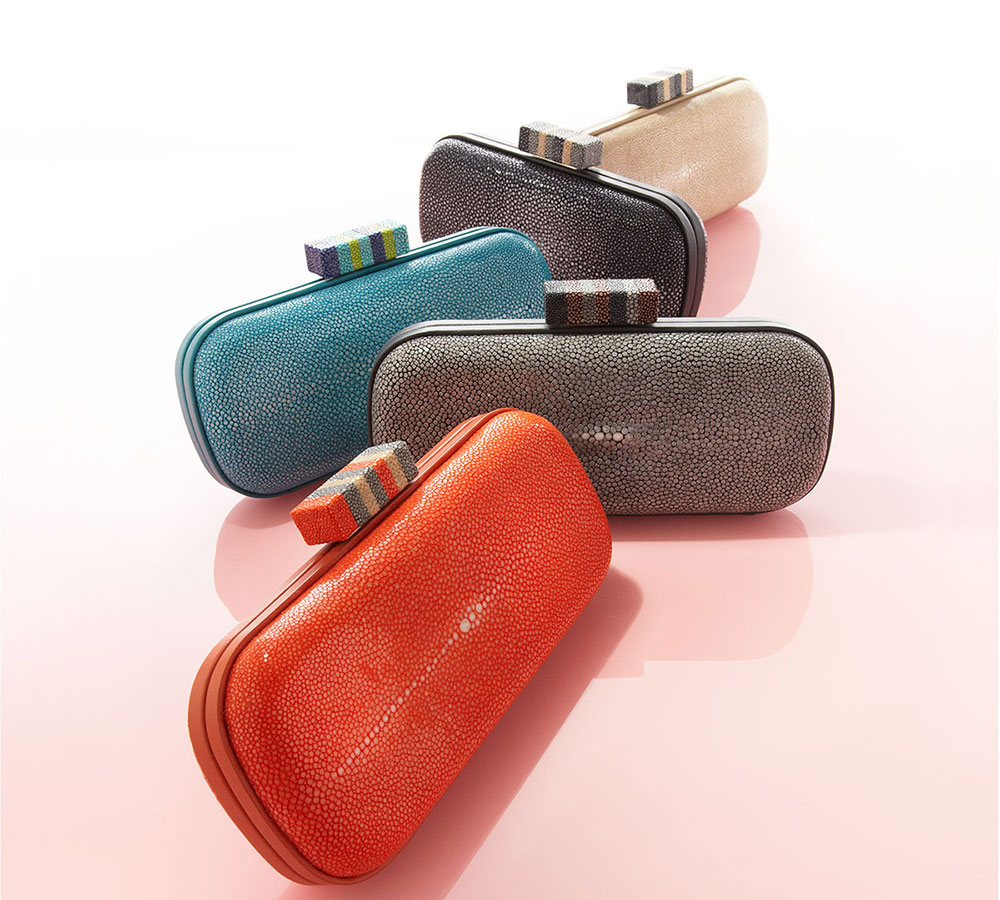 Perfect Spring Things: Vivo Shagreen Clutches at Nuvo
Spring is in with stingray clutches in pops of orange, turquoise, and perfect neutrals.
Nearly one year after moving to Oak Lawn from its home of 25 years on Cedar Springs, Nuvo is stocking more clever gifts than ever. Newly launched "shagreen" stingray clutches just hit the shelves. Designers are using the trendy skin in everything from jewelry to tabletop accessories.
"We have been looking at various lines of shagreen for years, since I've always loved the look and durability of the leather," Nuvo co-owner Jeff Wright says. "I think that its texture and markings are incredible."
At Nuvo, you'll find the Vivo line of shagreen handbags designed by Diane Castellan. Her latest collection is an assortment of neutral hues and cheery spring shades with colorful striped latches. The skins are sourced and stitched in Thailand, then brought to California, where Castellan has her own tannery.
Each one rings up at $650.