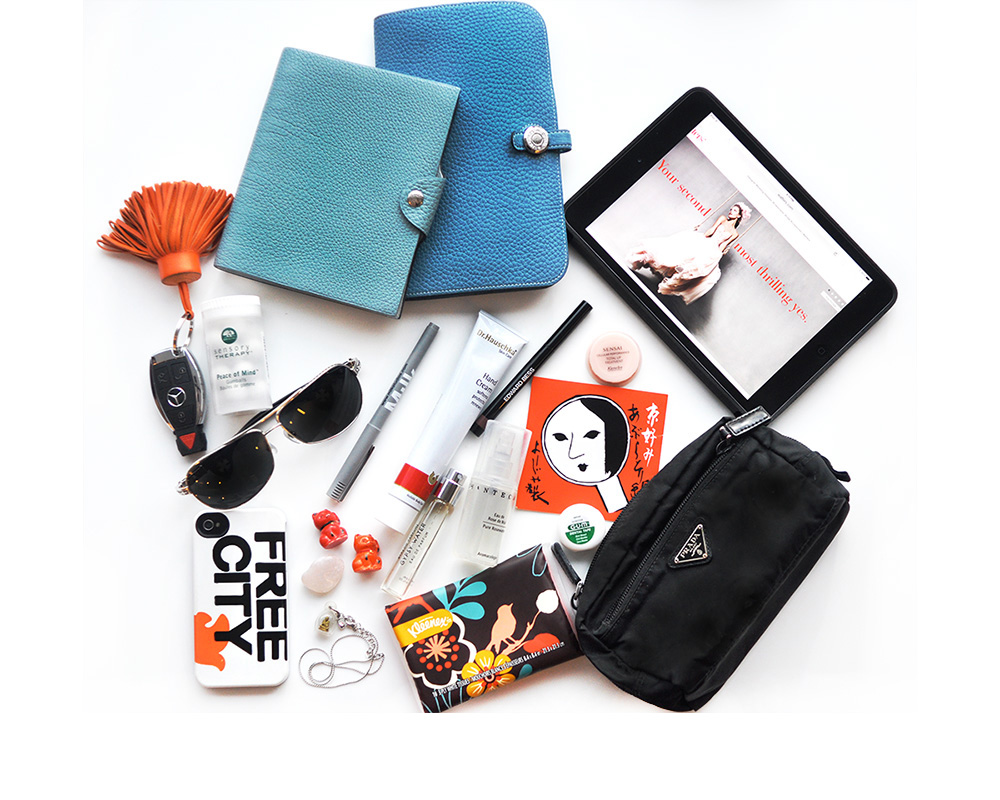 What's in Bridal Designer Vatana Watters' Bag?
The Dallas wedding gown maker shows us her very edited purse contents.
Vatana Watters, the Dallas based bridal designer behind Watters keeps her purse well-edited. With a constant rotation of trips around the world, she has to. Before packing up to head back out of town–Shanghai, New York, and London are on her itinerary–she stopped by D to talk about new collections (swooning over this rose champagne gown from spring 2014) and spill her bag. Take a look.

Favorite cocktail: Bay Breeze = Absolute Vodka, cranberry juice, and lime
Go-to mani/pedi color: Naked by Tom Ford
Most treasure piece of clothing: Chanel boucle jacket from 1990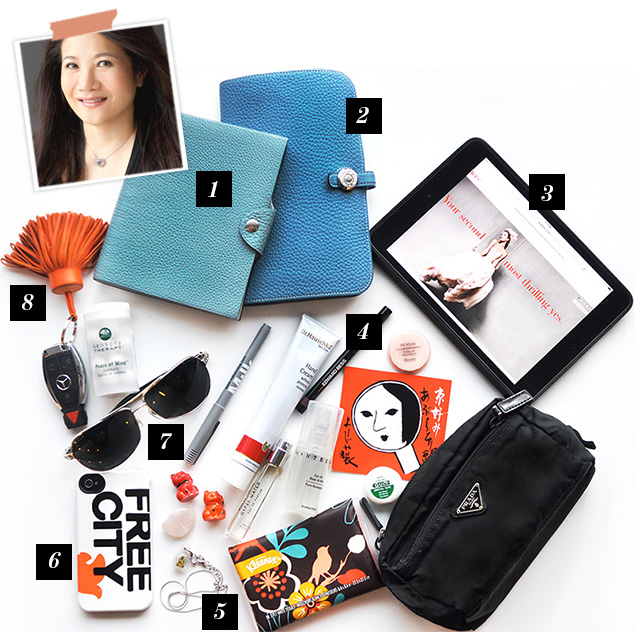 1. This is my Hermes notebook that you can refill. I take it everywhere. I make notes for inspiration.
2. My wallet is Hermes, too. I've been through a lot of wallets, but this is my favorite.
3. I use my mini iPad to check emails, look at photographs if we're planning photo shoots, make appointments, whatever.
4. (products clockwise from top) I carry this Edward Bess Defining lip liner in Natural because it's hardly any color and I can use it as a lipstick. I met him. I like people that light up when they talk about what they do. The girls at Neimans gave me this Sensai Total Lip Treatment. It's lip treatment, but you can use it all around. I like the blotting paper I get when I'm in Asia. I got this in the Tokyo airport. I order a bunch of dental flosses in different sizes. The bigger one is 300 yards and lasts you for four months! This is my travel one. I love this Chantecaille spray. It's just rose water and it's light. It wakes you up. My favorite perfume is called Gypsy Water. I get it at Barneys when I'm in New York. It's very light. I bought this Dr. Hauschka hand cream from Clyde's on Madison Avenue, but they sell it at Whole Foods.
5. I carry these little charms around in my pocket. They're for health, wealth, success, and safe travels.
6. I'm not high tech like you young people. After I broke my phone cover, I even stole my daughter's Free City thing she bought at Scoop.
7. My tried and true sunglasses are Chrome Hearts. I like that they have little details. I've had them for years and years and years. I hold onto things for a long time. My favorite pen is from Milk Studio in New York or L.A., where we shoot our ads.
8. Everybody hates this gum but me. It's Origin's Peace of Mind.