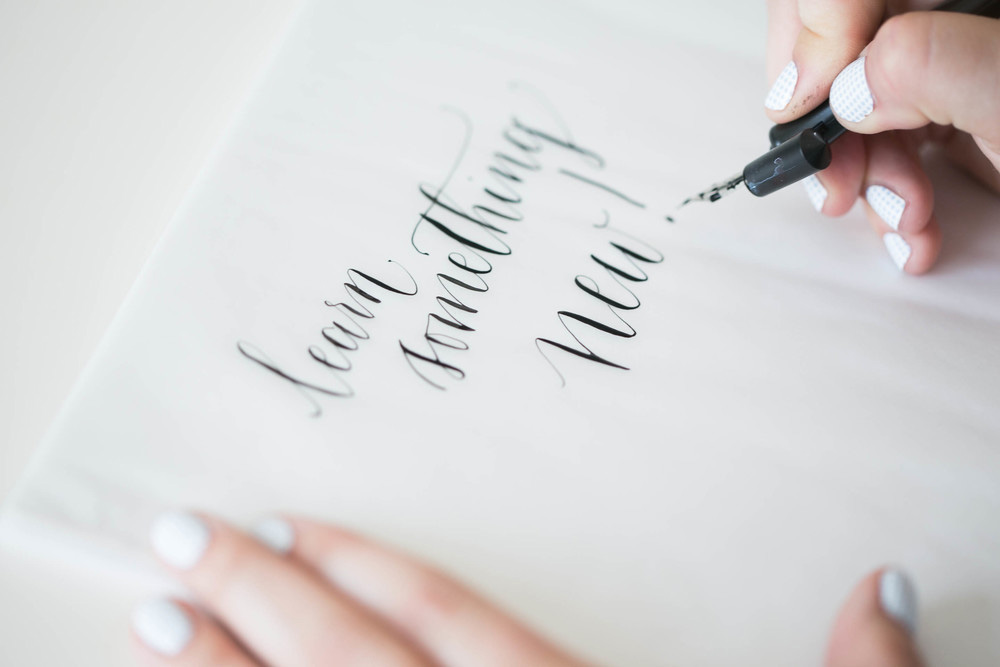 Meet Your Makers: Fullosophie Offers Creative Workshops with Designers, Photographers, and More
A calligraphy course with brunch and champagne? We want in.
Creative spirits, artists, and wannabe makers (put me in that last category), you'll fall in love with Fullosophie, a workshop series that calls San Francisco and Dallas home. You might be thinking, "Why have I heard of Fullosophie before?" You may remember it as the locally sourced, gourmet food delivery service. Founders Tarin Holcomb and Jessica Shain dreamed up the concept over a weekend vacation in California. Tarin, a civil defense lawyer, and Jessica, a business school graduate, decided they wanted a career change and launched Fullosophie. Over time, they've tweaked the company's mission and, as of 2014, the vision is to put a network of artists, designers, and small business owners to use by offering creative classes for the masses. (Or, really, for the quick-to-sign-up.) For example, currently on the Dallas schedule: a beginning photography and editing class, a champagne calligraphy brunch, and other art 101s like embroidery, jewelry making, and floral design. Basically, really good stuff you actually want to learn. (Forget the scrapbooking seminar at Michael's.) Also, the girls operate the online Uncommon Goods boutique with unique, handmade confections (like these Houston-born embroidered pouches). To hear the Tarin and Jessica tell it, Fullosophie enables artists to teach those who are dying to learn. Craftsmen get to show off their skills and students get to soak it all in. They just make the connection easy.
"Kind of the opposite of googling a DIY project then spending all day by your lonesome, gathering supplies, burning yourself with a glue gun, and feeling, meh, about your results," Tarin says.
Plus, it's a fun time. Bottomless mimosas, snacks, and swag bags give the old brunch spots of Sunday Fundays a little competition. We'd rather be in class. See the schedule here.