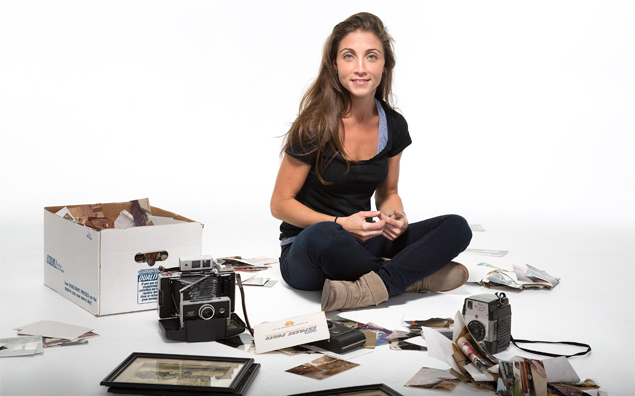 I love when some of our magazine's stories don't get posted online. It gives me delicious scoop to post on ShopTalk. Like the story about Mary Padian, owner of home shop Mary's Finds and as of late, reality star on Storage Wars: Texas. She's our November issue's Person of Interest. If you haven't visited her restored furniture shop yet, you're missing out on some crazy cool housewares. This weekend's the perfect time to go. You can score some serious deals by stopping off at her Hoopty Sale. Joslyn has the scoop. But first, read this Q&A. Then, print it out and have her autograph it this weekend. Kidding, don't. Unless you really want to…
Person of Interest: Mary Padian
She turned her Design District furnishings store into a starring role on Storage Wars: Texas. –by Zac Crain
Q: We've been trying to do this for a week, but you've been busy shooting.
A: God, I mean, it's taken up most of my time. I didn't think it was going to be this time consuming. I mean, it's a full-time job. [laughs] Yep. We go to at least two auctions a week. [They bid on the contents of abandoned storage units, essentially sight unseen.] And then we have to excavate the units and see what we have. So it's an all-day thing. And then, if we're not doing auctions and excavating, we're doing appraisals, or I'm doing refurb stuff.
Q: Between the auctions and everything else, how much of your week is taken up by Storage Wars?
A: At least four days out of the week, if not five. Most of the time it's Monday through Friday. And we're doing that through January.
Q: How did you end up on the show?
A: One of the producers just came into my store in the Design District, Mary's Finds. I was working in the back. She came in and said, "Do you fix all this stuff up yourself?" I was like, "Yeah." She didn't tell me who she was or anything. The next day, she came in with someone else. They were just going to do, like, a how-to on their website. And then the rest is history. [laughs]
Q: Your Storage Wars partner is Moe Prigoff. Did you know him before?
A: No. But literally the day we met—it was five minutes before taping—it was like we'd known each other for years. We instantly became like long, longtime friends. He's like my other grandpa and the nicest, most genuinely good man. He's become like family to me, and, at this point, if I were ever in trouble, he'd be the first person I'd call.
Q: You weren't really looking to be on TV. Was it a difficult decision to join the show?
A: No, it wasn't. When they first approached me, I just did two episodes with Moe. The great thing about Storage Wars: Texas is the people who work on the show are all my age. They're good at what they do. They love what they do. They're all friends. It's fun. All the film guys are like my brothers now. They kind of found my talent of refurbing. It's been good, because it just happened so naturally.
Q: Had you seen much Storage Wars before you were on it?
A: My brothers love it, and so they'd all tell me to watch it. So I'd watched a few now and then, but, no, not really.
Q: How long has Mary's Finds been open?
A: Two years. I was in New York before, working for Architectural Digest.
Q: Since what you do on screen—sort of digging for buried treasures and fixing up what you find—is basically what you do at the store, I'd guess being on the show has helped business.
A: Yeah, but the bad thing is that I'm never there, and I run it all by myself. I'm always either filming or refurbing.
Q: I'm imagining there are weird people contacting you on Facebook now that you're on TV.
A: I mean, yeah. The thing is, you know, it's Storage Wars, so there is a broad range of people who watch it. You know? Not just a certain audience. It's all realms. I'm a young girl, so, yeah, I've gotten a few marriage proposals. [laughs] It's been interesting, that's for sure.
Q: Do you get recognized much?
A: A little bit, yeah. I'm starting to more and more. It's just weird.
Q: Bidders on Storage 
Wars have ended up with everything from fake shrunken heads to a gold certificate from the 1920s, among many other random items. What's the most interesting thing you've found during the excavating process after the 
auctions?
A: Um, well, I can't say anything that hasn't been aired.
Q: Okay, what's the strangest thing you can mention?
A: Let's see. We've found a prosthetic leg. An antique metal head form. We've found an urn with someone's ashes in it.
Get the ItList Newsletter
Be the first to know about Dallas' best events, contests, giveaways, and happenings each month.