From Spring Summer 2013
Party Girl

Paige Chenault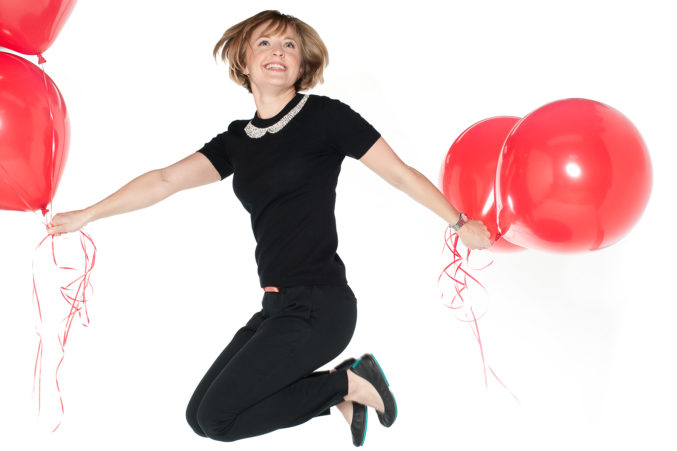 Paige Chenault, a 31-year-old event planner, loves birthdays. She also has a heart for homeless kids. And in January 2012, she combined the two to launch The Birthday Party Project (TBPP), a nonprofit that goes into three Dallas shelters once a month and throws birthday parties for the children born that month.
"Doing something new creates a whole new level of challenges, and you have to be ready for that. It's not easy to make a difference. It's not easy to give. But it's not supposed to be easy."

Paige Chenault
TBPP transforms shelters into festive spaces where kids and parents can celebrate in a just-like-home atmosphere. In its first year, the organization raised $35,000, attracted 200 volunteers, and taught dozens of children who'd never had birthday parties that at the end of "Happy Birthday," they're supposed to blow out candles. Paige's 4-year-old daughter, Lizzie, has attended 15 birthday parties and plays with the guests at each event. "I hope that she sees that you can be friends with anyone and kindness goes a long way," Paige says.
Paige wants to saturate the city with her parties, so TBPP is hiring an executive director and a part-time assistant, funded by an angel donor. But Paige is still front and center. "I want to be the passion part of it," she says. "I want to be the community part of it. I want to be the enthusiast part of it."

To learn how you can volunteer with TBPP, go to thebirthdaypartyproject.org.
Shoe In
Sharon Blumberg
From the moment her daughter, Ayla, could walk, Sharon Blumberg says she never wore the same shoes. When they went out, parents told Sharon their kids did the same thing, and she realized there was something in that. One night, the petite artist went to a store and bought a fistful of Sharpies and 20 pairs of white sneakers. She took them home and drew a different design on each shoe. They were a hit. This led Sharon to launch Chooze Shoes, a line of footwear in which the left shoes are never the same as the right shoes. Though she wanted the line to inspire children to be creative and confident, she also had another purpose.
She'd heard about Good Return, which fights poverty by allowing companies to invest profits in microloans for women in developing countries, and decided to join the effort. In its first year, Chooze Shoes found its way into more than 500 stores in the United States, Mexico, Canada, Guatemala, and Spain, and the company raised enough money to invest in life-changing loans for 100 women. Chooze Shoes now has six employees (besides Sharon) itself.
From the very beginning, Sharon's three kids—Ayla, 6; Ari, 9; and Sam, 11—have been involved. They even defined the company's name, purpose statement, and mission during a family road trip. "I think it's fun to get the kids engaged," Sharon says, "I want to teach my children that business can have a positive impact."
With her busy schedule of creating a successful startup, raising young kids, and nurturing her marriage, Sharon has encountered a few obstacles along the way. "I don't think any startup comes easy," Sharon says. On the door leading to her company's office, Sharon, who leaves work every day to pick up her kids from school, has placed a sticker that states, "Chooze balance, flexibility, and strength."

To shop for Chooze Shoes, go to choozeshoes.com.
Home Maker
Lisa Robison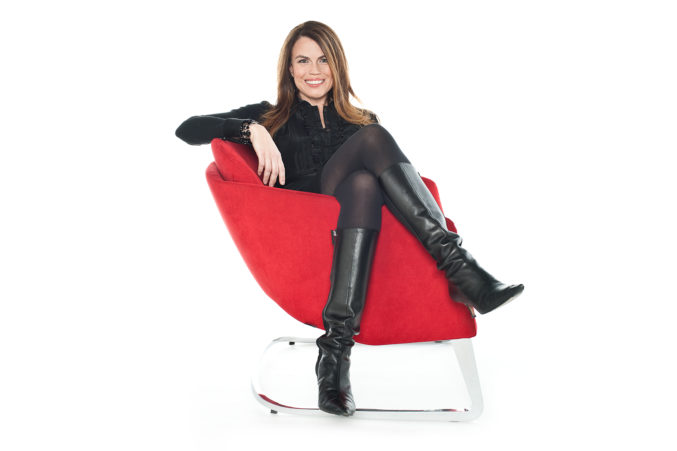 In May 2009, Lisa Robison started Dwell With Dignity, a nonprofit that turns impersonal transitional housing into stylish, warm environs and transforms families' new homes when they graduate from their transitional residences.
An interior designer, Lisa took time off to raise her two children—Zack, 9, and Zoe, 15. During that time, she found a book by Oprah Winfrey that inspired her. "[Oprah] said, 'Find what it is that you're passionate about, what you love to do, what makes your heart beat fast, and you're talented at, and find a way to give that back to your community,'" Lisa recalls. So, with a nest egg Lisa received from her husband for her 41st birthday, she founded Dwell With Dignity.
Over the years, the organization, which operates out of a 100-year-old house behind Lee Park, has transformed 28 apartments, and Lisa has been the catalyst for dozens of stories on how smart decor, a stocked pantry, and a change of linens can give a family a new lease on life.
Lisa's children have helped her with various aspects of her nonprofit. "I think it will help them feel compassionate," Lisa says. But she's careful not to push. "I don't want them to feel like they need to do Dwell With Dignity. It's a personal thing, and they can find what they connect with and do community service with that."
Find out more at dwellwithdignity.org.
Get the D CEO Newsletter
Stay up to speed on DFW's fast-moving business community with weekly news reports, interviews, and insights.