How to Survive the Holidays in Dallas
All the locally-sourced tools needed to keep you from unraveling like an ugly Christmas sweater.
Create a Locally Derived Tablescape
Snag fresh-cut bouquets from Coppell's Bishop Hill Farm Flowers, which are available every Friday through Sunday inside Market Provisions Co. at the Dallas Farmers Market. Farmer Amanda Vanhoozier recommends these in-season florals: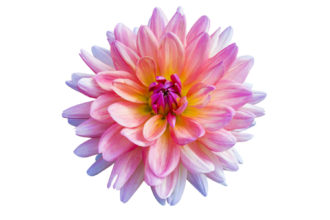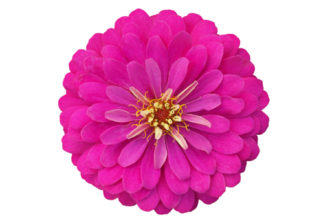 Have an Outfit Preservation Plan
This handsome, French-made layer will keep your outfit pristine while carving. Malle W. Trousseau calfskin apron, Set & Co., $175.
Heed These Words of Holiday Card Wisdom
Heather Wiese Alexander of Bell'Invito Stationers offers these three tips:
Paper trumps e-cards. "Stationery now is not like it was when our moms were telling us to write thank-you notes; it's a status symbol. Your paper is as important as your handbag and your shoes. It says something about you."
You can mail cards as late as December 20. "Even when the post office is slammed, most things arrive within two to three business days, tops. You want it there by Christmas Eve."
When it comes to addressing cards, remember: "The plural is never going to have apostrophes." In other words, it's "To the Murphys," not "Murphy's."
Consider Hotel Alternatives
If you don't want holiday guests in your house, see "Six Dallas Airbnbs to Keep Your In-Laws Happy During the Holidays."
Stay Fit In the Time of Feasting
Dallas-based personal trainer Crystal Pollard stays in shape over the holidays by squeezing in three workouts per week: one Iyengar yoga, one solid strength, and one heavy cardio (sprints and such). She also goes for a walk after every meal, cold weather or not, while visiting her family in Kentucky. As for food, she follows the 80/20 rule. "Eighty percent is balanced; 20 percent is not. It's not an all-or-nothing mentality."
Give a Scottish Twist to Thanksgiving Leftovers
Chef Graham Dodds, the culinary director at The Statler, offers up his recipe for Turkey Shepherd's Pie.
2 pounds picked turkey meat
6 cups mashed potatoes
2 egg yolks
2 cups gravy
3 carrots, peeled and diced
½ cup peas (frozen works fine)
1 yellow onion, diced
4 sprigs fresh thyme
4 tablespoons chopped fresh parsley
Preheat the oven to 425 degrees.
In a large skillet, heat 3 tablespoons oil over medium heat. Sweat onion and carrots until tender—do not allow them to brown. Add peas, turkey, and gravy and bring to a boil. Add fresh parsley and thyme leaves. Mix mashed potatoes with egg yolks and put in a piping bag or a plastic sandwich bag with the corner cut off. Pipe over the turkey mixture. Bake in the oven for 30–40 minutes or until the potatoes brown and the mixture underneath is bubbling. Serve hot.