Jane Nicolais is a life coach who's as serious about horses as she is about helping people. In July 2016, the petite, pixie-cut horsewoman and mother of two purchased a prime 2.1-acre tract of land on Walnut Hill Lane in Preston Hollow and began developing the property later that fall. But her construction project had nothing in common with her neighbors' colossal homes with maid quarters and cabanas. Instead, she repurposed the grounds, which came with a modest-size ranch home, into a horse farm intended to function as a facility for equine coaching. The coveted site, which she named Serendipity Farm, is just blocks away from her residence and is now home to four rescue horses, ranch dog Daisy, and a 5-year-old donkey named Ed that she adopted from the Thomas Foundation Second Chance Horse Rescue in Pilot Point.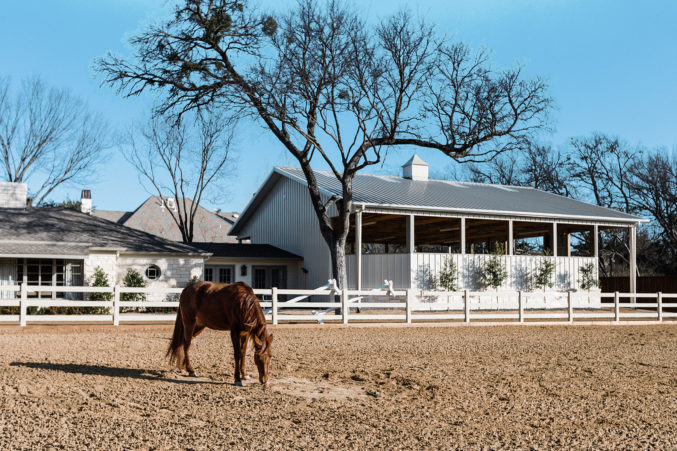 Her clients are individuals (teens to adults), couples, and corporate groups looking to team build. Different from the equine therapy you may be familiar with, Nicolais' version focuses on working with able-bodied clients who are looking to improve aspects of their lives. "My clients may suffer from severe stress, depression, or PTSD," she says. With her corporate clients, she uses the horses as a means of revealing co-workers' different communication styles, which results in better working relationships.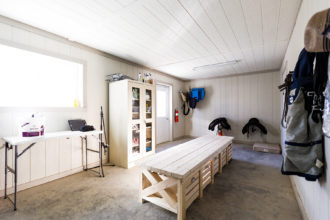 Also unlike traditional therapeutic riding barns, the work is done out of the saddle. Nicolais may have a client guide a horse through an obstacle course. The animal's response acts as a mirror: how the horse reacts is a direct reflection of what the client is manifesting. For instance, a horse can sense anxiety and thus pull away. "I can recognize patterns with the way a patient communicates and works with a horse," she says.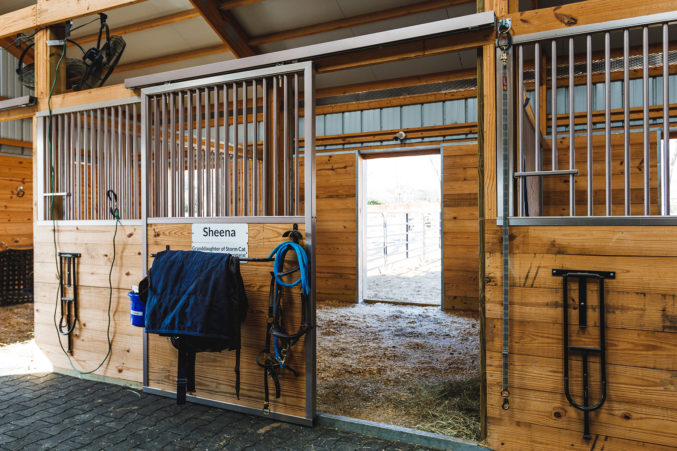 Although the horses have no special training or breeding, they do have an innate ability to read people and their emotions. Observing the behavior between horse and handler allows Nicolais to suggest exercises and techniques to improve interactions of the human variety.
"Their senses are supercharged," Nicolais says. "They can sense your heart rate."
---
$300 for two hours; $550 for a package of four one-hour sessions. For more information, visit janenicolais.com.
Get the D Brief Newsletter
Dallas' most important news stories of the week, delivered to your inbox each Sunday.