Best Eyebrows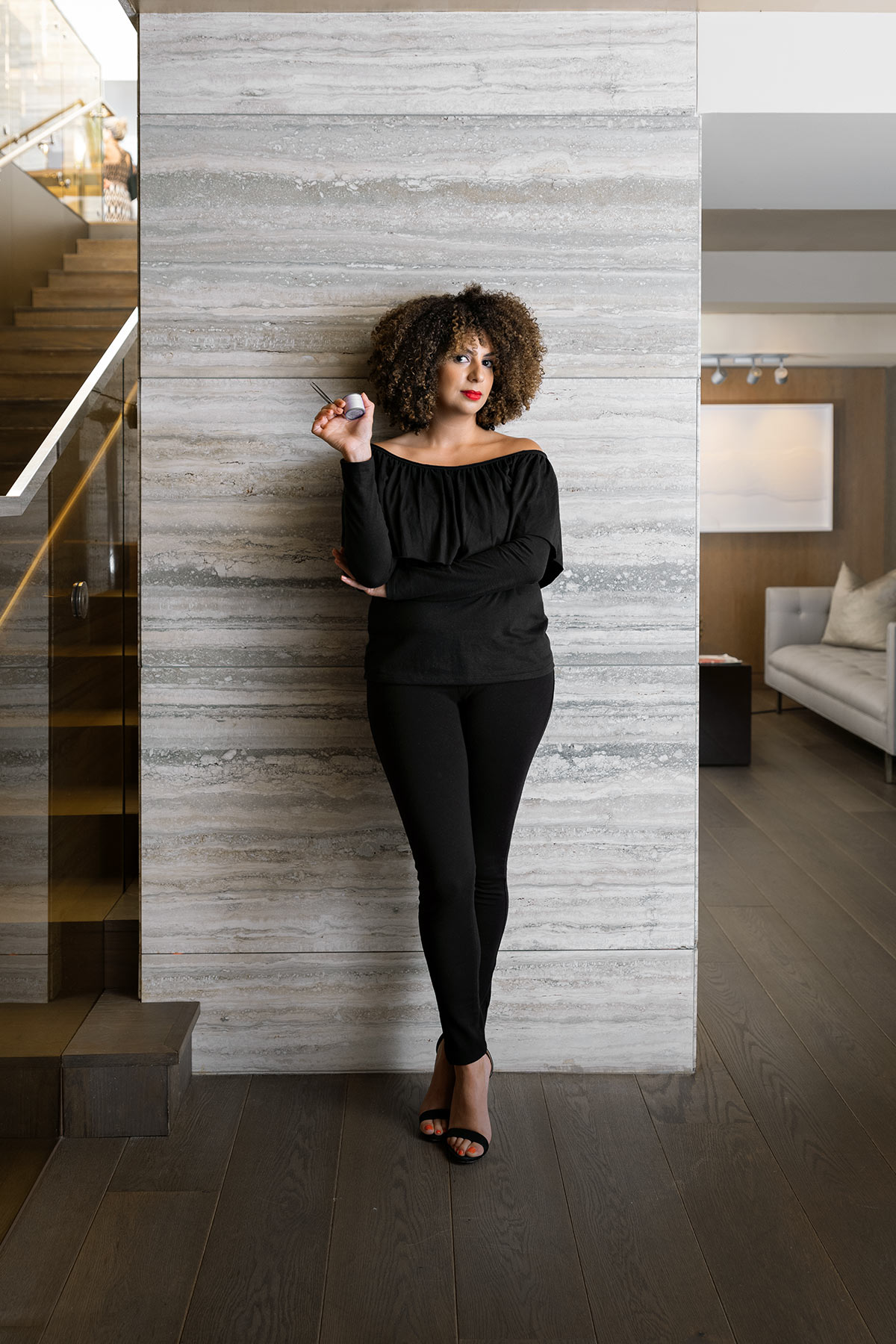 Relax in Sharkawi's spa-like room at The Joule as she brushes your brows to and fro, looking for a complementary shape for your face. She's up to date on trends and helped us go from a dated thin arch to a healthy, full brow.
Best Eyelashes
There are plenty of places to get eyelash extensions in Dallas, but there's only one Courtney Akai. The New York transplant, who has worked her magic on everyone from supermodel Naomi Campbell to Real Housewife Ramona Singer, turns the beauty trend into an art form in her hot pink studio.
Best Men's Groomer
We know dudes who drive across town every week to get their edges cleaned up by King, a former instructor at Deep Ellum's Blade Craft Barber Academy. He's been wielding a razor for more than 15 years, so you know his hot towel shave is on point.
Best Hair Stylist
While blow-dry bars are opening left and right, Bollinger is going in a direction no one thought possible in Hairspray City: he's showing Dallasites how to quit using damaging hair tools and traditional shampoo routines, and instead ride the wave of au naturel tresses. Pro tip: Hairstory's essential-oil blends do wonders for frizz.
Best Barbershop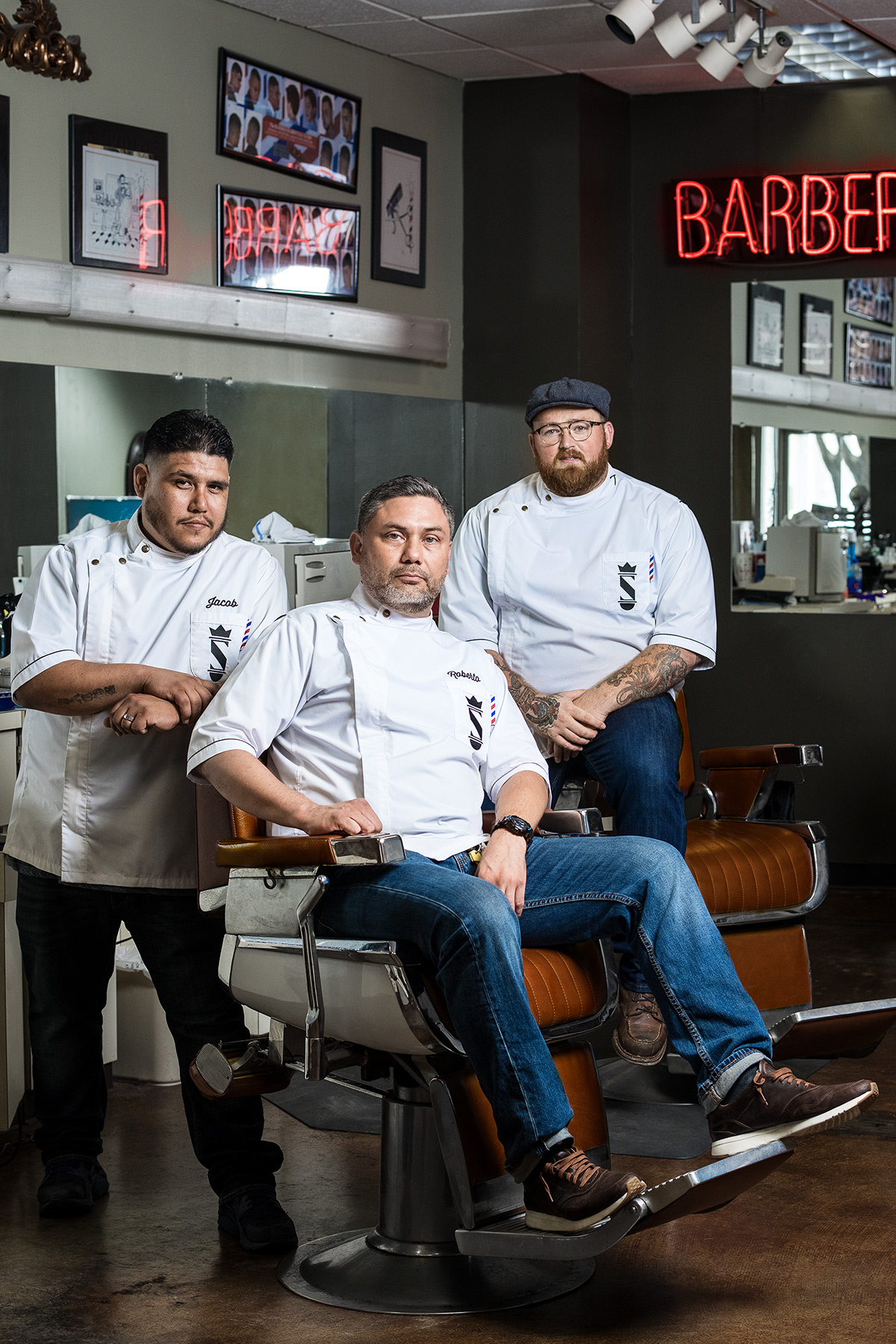 Roberto Montalvo and Juke Higgins left Deep Ellum's High & Tight Barbershop to start their own in a bare-bones three-seater downtown. It's the sort of straight-up, timeless barbershop that's disappearing. Two of the city's finest provide neat cuts, straight razor shaves, and easy conversation that provides a break from the workday.
Best Day Spa
The 1980s-built hotel recently debuted a stunning $30 million makeover, the highlight of which is a new 22,000-square-foot spa. Stylish and modern, it features spacious treatment rooms and lounges and our favorite new area—the nail salon. Book the unique IV Pedicure for a luxurious way to cure whatever ails you.
Best Tailor/Alterations for Designer Clothing
In the back of Elements on Lovers Lane, Irina Zhuravsky works wonders. From fixing a stubborn zipper to making changes to a designer ball gown's neckline—we've gone to her for both—she's got it covered. Her friendly yet professional approach keeps us coming back with all our fine garments.
Best Makeup Artist
Jo Franco
Franco was the recipient of the 2018 Fashion Group International of Dallas' Rising Star Award for Makeup Artistry, and he also took home the People's Choice Award. When he's not glossing the lips of models for the pages of Vogue Italia, you can grab a session with this Kim Dawson-represented makeup artist at
Blushington Dallas
.
Best HIIT Studio
This year, boutique fitness pioneer BEYOND Studios suddenly shuttered its Dallas locations after nearly 10 years. All seemed lost until founder Brandi Marino came back into the picture, lovingly renovating and reopening both the Pilates studio and the excellent HIIT-driven BEYOND500 on Henderson in under a month. Boutique fitness hope was restored.
Best Gym
Sharif Abboud made a name for himself sculpting the bodies of professional dancers and recently extended his in-demand services to all physiques at Evolve. Members enjoy state-of-the-art facilities, personal and group coaching, and nutritional evaluations, but everyone should drop in to a METforce class to experience Abboud's expertise firsthand.
Best Pilates Studio
It's a good thing Session Pilates is opening a second studio in Lakewood. Brittany Grignon's fresh, music-driven take on the nearly century-old practice cultivated a passionate community—so much so that booking a reformer had become almost as challenging as the workout.
Best Yoga Studio
The Joule's sleek studio has added spin, boxing, and TRX since its 2014 opening, but the OG yoga classes remain its main draw. A covert setting, high-quality Manduka mats, talented instructors, and the promise of a rainfall shower in VITAL's luxurious locker room set the downtown studio apart.
Best Personalized Shopping Experience
It is the only online fashion delivery service based in Dallas, but we like Front Door for more than just proximity. Make an appointment at its Design District HQ, and you'll find a private lounge filled with pre-selected items and accessories to match. You only pay for what you keep.
Best Mani/Pedi
Unlike many nail salons, Vivian's doesn't greet visitors with the astringent aroma of formaldehyde. The thanks for that goes to the pastel-accented space's locally sourced products and toxin-free polish, displayed atop vintage cases. The pedicure chairs are actually comfortable, the bubbly is complimentary, and the relaxation is guilt-free.
Best Place for a Staycation
The Adolphus Hotel
The historic downtown hotel's new renovation nails the trifecta of a good stay-cay: pool, spa, and comfy beds. But you can also count on the dining—from the high-end (The French Room) to the casual (Otto's Coffee & Fine Foods)—and the Wes Anderson-inspired lobby for sipping a cocktail. You'll never have to leave.
Best Movers for Fine Objects
This is the fifth year we've given the Curtis team this award, and it was once again an easy decision. Their personal attention to detail is unmatched. There's no one we'd rather trust with our fine Turkish rugs or crystal chandeliers. They treat all that and more with white-glove precision.
Best Pet Groomer
KP Groom
The Sherry Lane dog spa opened in June with a modern approach to grooming. Dog owners can book online with their preferred fur stylist and, once inside, swipe through an iPad lookbook for inspiration. Using its own all-natural line of canine beauty products, add-on services include brightening facials, pawdicures, and semipermanent dye jobs.
Best Facial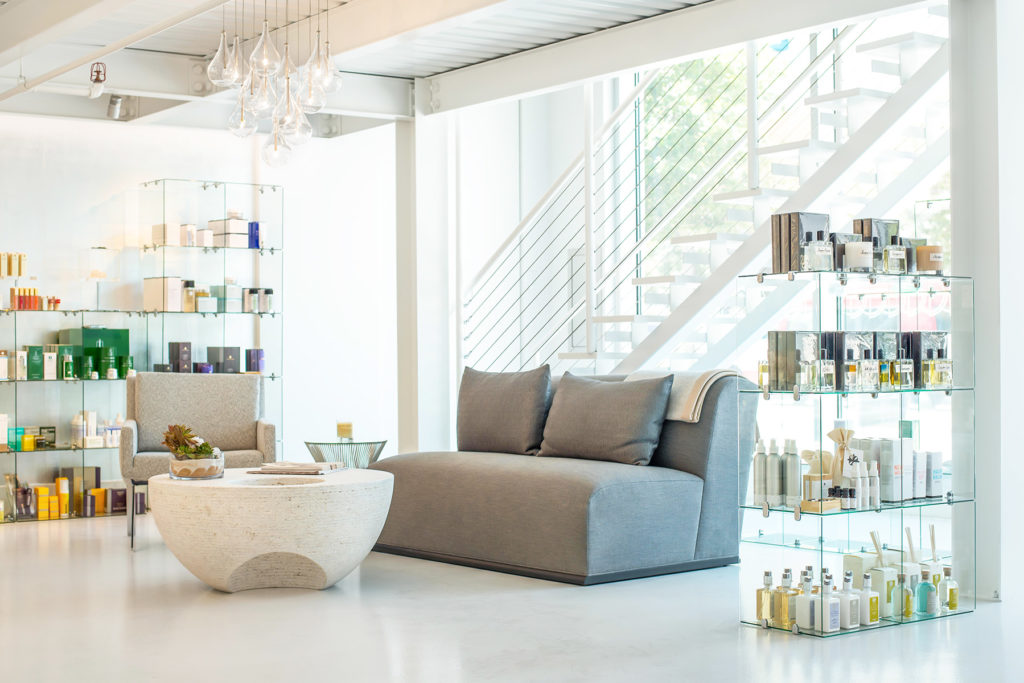 Czech is known for her celeb clientele (Rihanna and Kim Kardashian) and progressive beauty tactics like Hyaluronic acid hydrating patches and oxygen infusion. But the high quality of the facials at her eponymous shop comes from a quieter place: intimate knowledge of the brands she carries and careful attention to the client's skin.
Best Spin Studio
We've seen our fair share of spin studios crop up recently—all borrowing from SoulCycle's famous recipe. Dallas' Class Studios is also in line with the popular brand, but with its stadium-style spin room, mood lighting, solid sound system, and some of our city's most effervescent instructors, it makes an impression.
Best Pet Boarder
Barking Hound Village
Your canine companion is in for a treat at Barking Hound Village, where the pools are shaped like bones, the VIP Suites contain IKEA children's beds, and your dog can be bathed before he goes back home. You can even keep up with your pet's antics via BHV's regular Facebook postings.
Best Sunless Tanning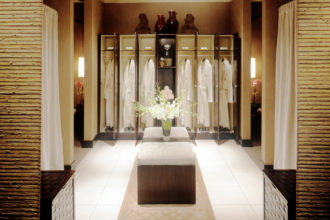 We've trusted our pasty flesh with this spa for all the big events, including our wedding days. The St. Tropez formula casts a bronze color that doesn't turn orange, fades nicely (no ugly speckles), and lasts for a week. But the best part is the no-makeup glow on our faces.
Best Shoe Repair
Greece-born Deno Velis opened his namesake store in 1960 to repair leather goods, shoes, and high-priced handbags. The family tradition continues with Deno's son, Jimmy Velis, and his son-in-law, Harry Yianitsas. Grab a purse or alligator belt while you're there.
Best Dry Cleaner
As people who host a lot, there's nothing we love more than prepping for company with fresh, crisp sheets and linens. Getting bedsheets laundered and pressed by Sunshine helps us become the hostesses with the most—and the brown paper wrapping gives it that extra, vintage touch.
Best Stationer
We've seen Rhonda Warren of Color Box Design make wildly different customized invitations for weddings, rehearsal dinners, showers, and bachelorette parties, from colorful and vibrant to classic and traditional. But she does more than just bridal. Warren's custom process is perfect for large charity galas and small gatherings alike.
Best Birthday Cake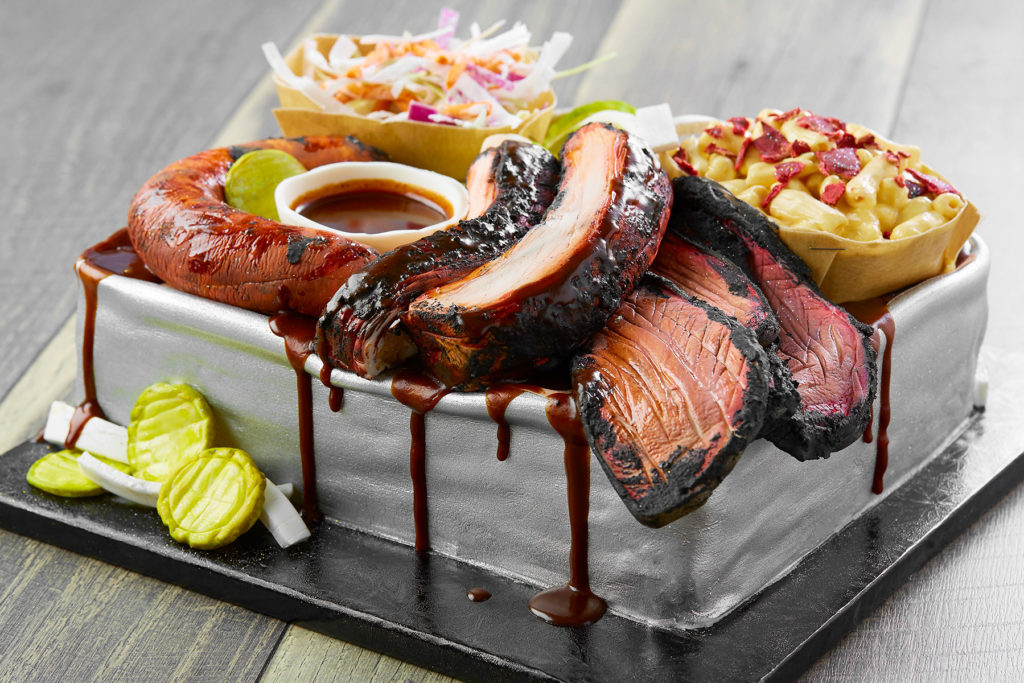 Not many bakers can claim to have 18,000 Instagram followers. Samantha Cade does. She can design a cake to look like anything you dream up—whether it's a frozen margarita, a French bulldog, or a football stadium. Word to the wise: dates book up three months in advance, so order early.
Best Caterer
Cohost Catering
Imagine there are six restaurants you would like to cater your wedding. Local? Only one location? Small-ish? Go ahead and forget them. They don't cater. Cohost solves this predicament by providing first-rate catering services to more than 60 restaurants. All the eateries have to do is what they do best: cook.
Best Waxing
It's never comfortable to have your nethers waxed. (OK, it's downright embarrassing.) But Erica Estrada makes the process as [broad wink] smooth as possible. She uses a hard wax that we swear doesn't hurt as much as the others. Plus, her studio is clean and adorable, and her calming aura puts us at ease.
---
View a Map of the Best of Big D Winners
Editor's Choice: Fitness, Beauty, Shop Services, Home Services