Best Margarita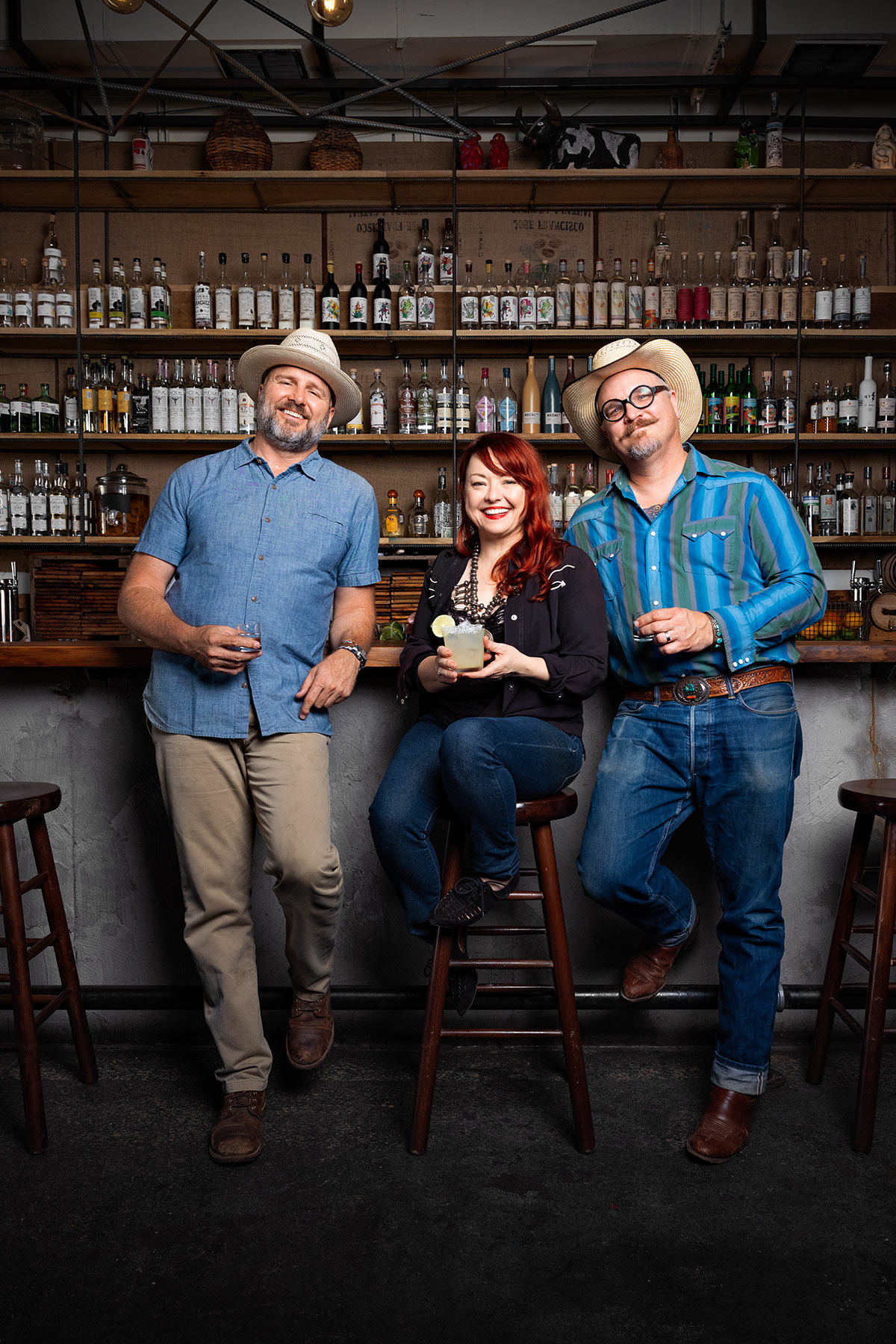 The agave-focused cocktails at this Expo Park mezcaleria are flawless. We like them all. But we especially like the frozen margarita made with Espolòn tequila, fresh lime juice, and orange liqueur, and garnished with Gran Mitla Sal de Gusano, a traditional Oaxacan spice made from sea salt, toasted and ground agave worms, and chile costeño.
Readers' Choice:
Katy Trail Ice House
Best Place for Dessert
A marble-topped confection cart wheels in a wonderland of sweets that exceeds your wildest dreams: in boxes and under glass domes are pâte de fruits, marzipan, delicate chocolate truffles, fluffy marshmallows, and financiers with elegant and sophisticated aromas and flavors.
Best Ice Cream
Carlo "Botolo" Gattini makes luscious gelato in flavors like mascarpone-fig, pistachio, and Ligurian olive oil. A decadent chocolate sorbetto acknowledges vegans. And frozen cakes, which incorporate ingredients like candied Sicilian orange peel and gianduja, are super-sophisticated treats whose layers are as pretty as they are delicious.
Readers' Choice:
Lake Highlands Creamery
Best Steakhouse
There are many steakhouses in town, but Pappas Bros. offers the quintessential experience, from impeccable service to reverie-inducing steaks. Match an outstanding 40-ounce dry-aged porterhouse carved tableside for two with decadent au gratin potatoes and cloud-soft New York-style cheesecake. The wine list is the work of a master sommelier.
Readers' Choice:
Bob's Steak & Chop House
Best Vietnamese
Peja Krstic doubled down on the dinner menu in his intimate restaurant in East Dallas, and now you'll find even more refined odes to street food. There is mesmerizing pho and duck meatballs, but also soft rice paper sheets cradling shrimp, topped with edible flowers and caviar. He works wizardry with coconut and caramelized shallots.
Readers' Choice:
Mot Hai Ba
Best Fried Chicken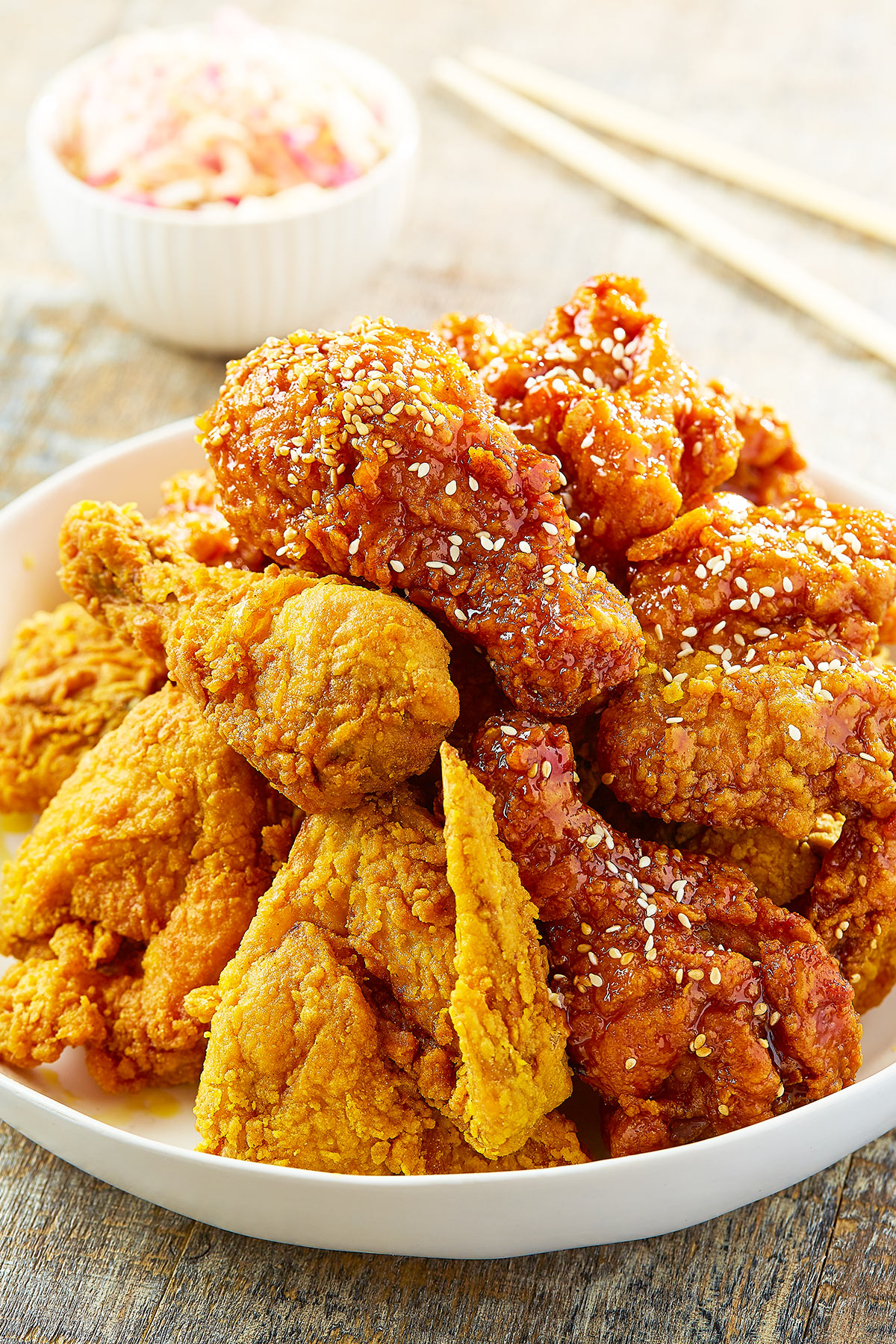 The archetypal Korean fried chicken is a paragon of crackle and juiciness. You can find it at this chain, which serves wings, breast nuggets, drumsticks, or whole birds doused in addictive sauces. The only downside to Rice's fried chicken: once you've tasted it, you'll mourn what you've been missing.
Readers' Choice:
Bubba's Cooks Country
Best Bakery for Bread
At a new production facility and shop between the Design District and Oak Cliff, you can watch bakers score and shape Meyer lemon-rosemary sourdough and Old World levain. We also covet their seasonal sandwiches—roasted butternut squash, Camembert, or maybe classic jambon-beurre on baguette—as well as the bronzed croissants, luxurious canelés, and poached pear-frangipane tarts.
Best Breakfast
At The Statler hotel's retro-​chic diner, it's easy to rise and shine. Graham Dodds brings a serious chef's touch to grits, bacon, breakfast banana splits, and a chive-flecked omelet with a perfect feathery texture. Golden biscuits with buttery heft are slathered with local honey or Dodds' mother's berry preserves.
Readers' Choice:
Maple Leaf Diner
Best Chinese
Yes, we love Kirin Court for its dim sum. The Chinatown stalwart more than does justice to radish cakes, custard tarts, and juicy shrimp dumplings. But we also head north for beautifully executed clay hot pots—duck and taro root with coconut milk, for one—and Cantonese delicacies like sliced abalone.
Readers' Choice:
Mr. Wok Asian Bistro
Best Cheese Shop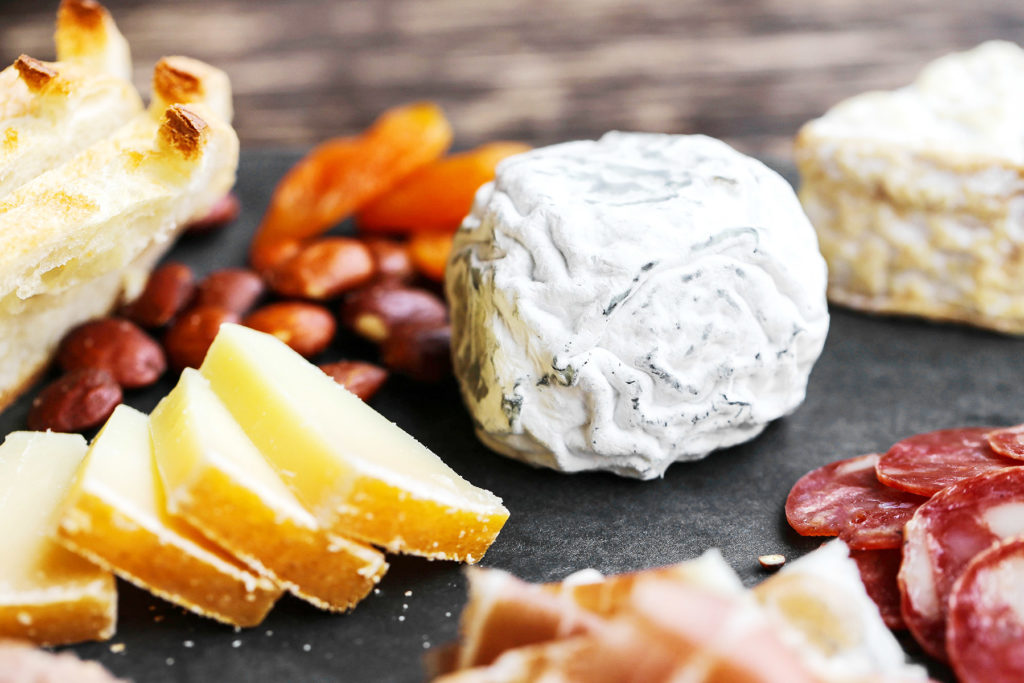 We love the selection—150 cheeses to choose from at the Oak Lawn location and nearly 100 at the Dallas Farmers Market. We also pine over the gooey, gourmet sandwiches and curated beer and wine selection. And don't forget the cheese classes.
Best Coffeehouse
Jenni and Shannon Neffendorf's Davis Street storefront quietly became a coffee shop where dried coffee cherry husks are turned into a fizz, a line of bean-to-bar chocolate thrives, and meticulously tended sourdough makes a mean avocado toast. The Neffendorfs are pioneers, but they keep things simple.
Readers' Choice:
Houndstooth Coffee
Best French Restaurant
When Michelin-starred chef Bruno Davaillon opened his restaurant in a space designed like a bar of gold, it was immediately la vie en rose. Swoon over dainty gougères, foie gras torchon, exquisite Dover sole, and madeleines. The French wine list is outstanding. Proust has no better memories, to be sure.
Best Italian
Dinner in this intimate gem remains one of the most romantic nights in town. Owners Jennifer and David Uygur have made a haven where you can count on unique flavors and a deeply Italian touch, whether masterfully handmade pastas or cured salumi. We wish we could move in.
Readers' Choice:
Jimmy's Food Store
Best Indian
We go here to be swept away by the breadth of southern Indian specialties, especially for the exceptional lunch buffet that includes mutton curry and crispy-edged dosa, the coconut rice-flour crêpes called appam and a gallery of brilliant sweets. For extra spice, the chai flows endlessly.
Readers' Choice:
India Palace
Best Gourmet Shop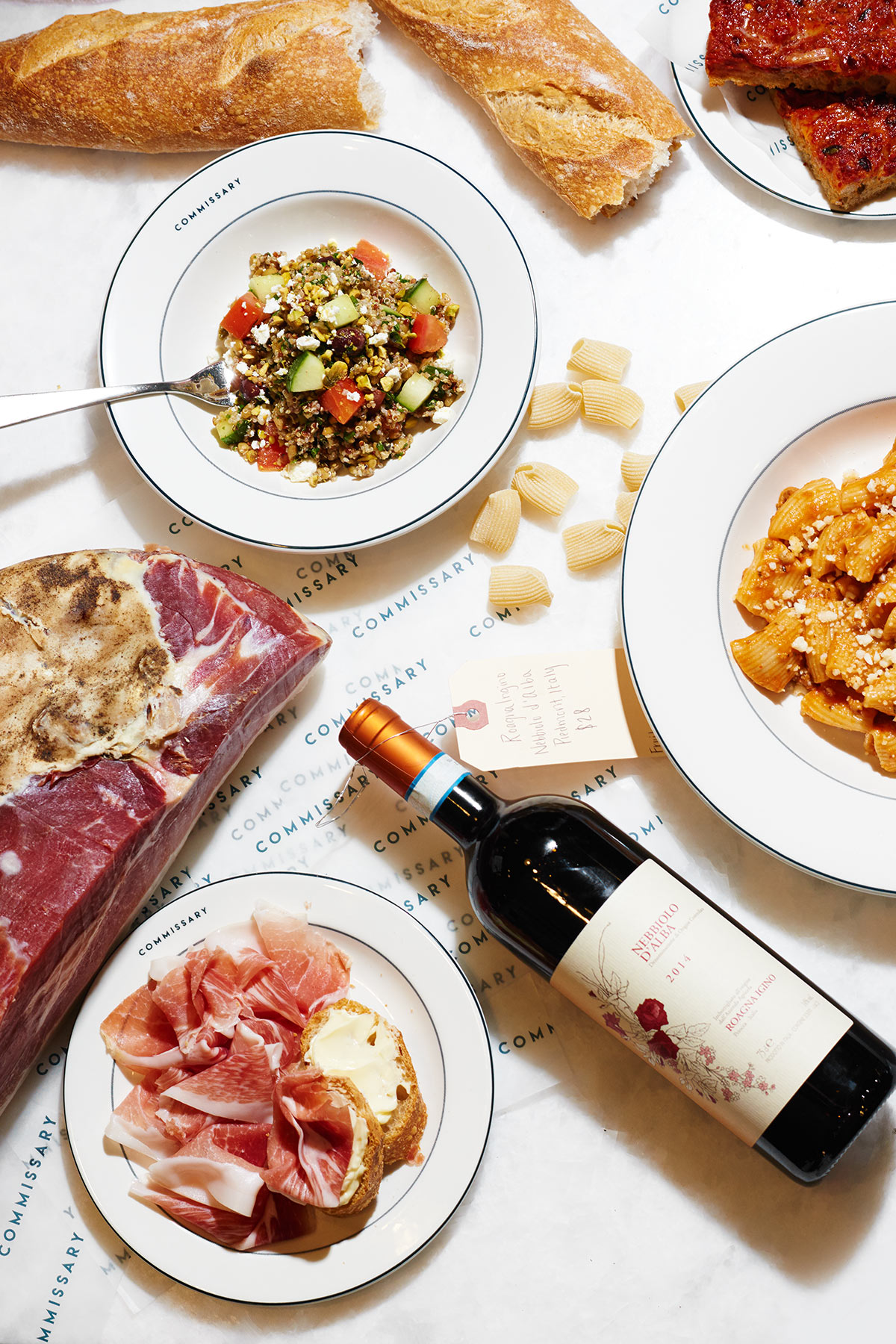 This gourmet grab-and-go, with its blue-and-white tile exterior, is home to breads, charcuterie, exquisite gelato, and an eye-catching case of pastries that is almost modern art. Morning bagels are blitzed with poppy seeds. The French dip and rotisserie chicken are exceptional. Fare warning: your eyes are guaranteed to be bigger than your stomach.
Best Japanese Restaurant
In his elegant soba house, Teiichi Sakurai awakens our senses with exquisite Japanese food. You'll find delicate, white seaweed salad and silky sashimi. But don't miss the soba, served cold for dipping or warm and slurpable. These fragile noodles are his obsession. They should be yours, too.
Readers' Choice:
Uchi Dallas
Best Korean
The charcoal grill has been grandfathered in at Koryo Kalbi, where you'll find the best Korean barbecue in town, plus stews and banchan. The short ribs are prime Black Angus; the brisket is Kobe. There's juicy rib-eye and duck, but the prized marinated galbi (short rib) is sweet, charred bliss.
Readers' Choice:
bbbop Seoul Kitchen
Best Taco Joint
The octopus taco is a thing of beauty, a soft tentacle laid across a tortilla hot off the comal, cloaked with a jalapeño salsa and frizzled leeks. Stunning proteins are the forte, as in duck breast with caramelized onion. The graffiti on the walls is a statement, but these aren't street tacos—quite.
Best Regional Mexican Food
Alongside queso and surf-and-turf sope you'll find an accomplished chef's modern Mexican dishes, like nopal salad with chia seeds, regional moles, and grilled chayote squash with hazelnut pipian. We're still enthralled with meals that ended with nicuatole, a pre-Columbian corn-based dessert.
Readers' Choice:
Meso Maya
Best Vegetarian Friendly
A shaded courtyard with a trickling fountain is an oasis for healthy vegetarian food in an Old East Dallas Hare Krishna temple. Load your tray with vegetables, dal, curries, brown rice, crispy pappadam, carob halva, and the magical tamarind tea. We always leave feeling nourished, body and soul.
Readers' Choice:
Cosmic Cafe
Best Tex-Mex
This is where we take out-of-towners. For the cabrito. For the sizzling fajita platters, love letters to sweet, roasted onion and freshly pressed tortillas. For the house-made, rum-spiked horchata and nightly mariachi bands. And for the incomparable, sometimes kitschy, always warm feeling of community.
Readers' Choice:
Mr Mesero
Best Seafood Restaurant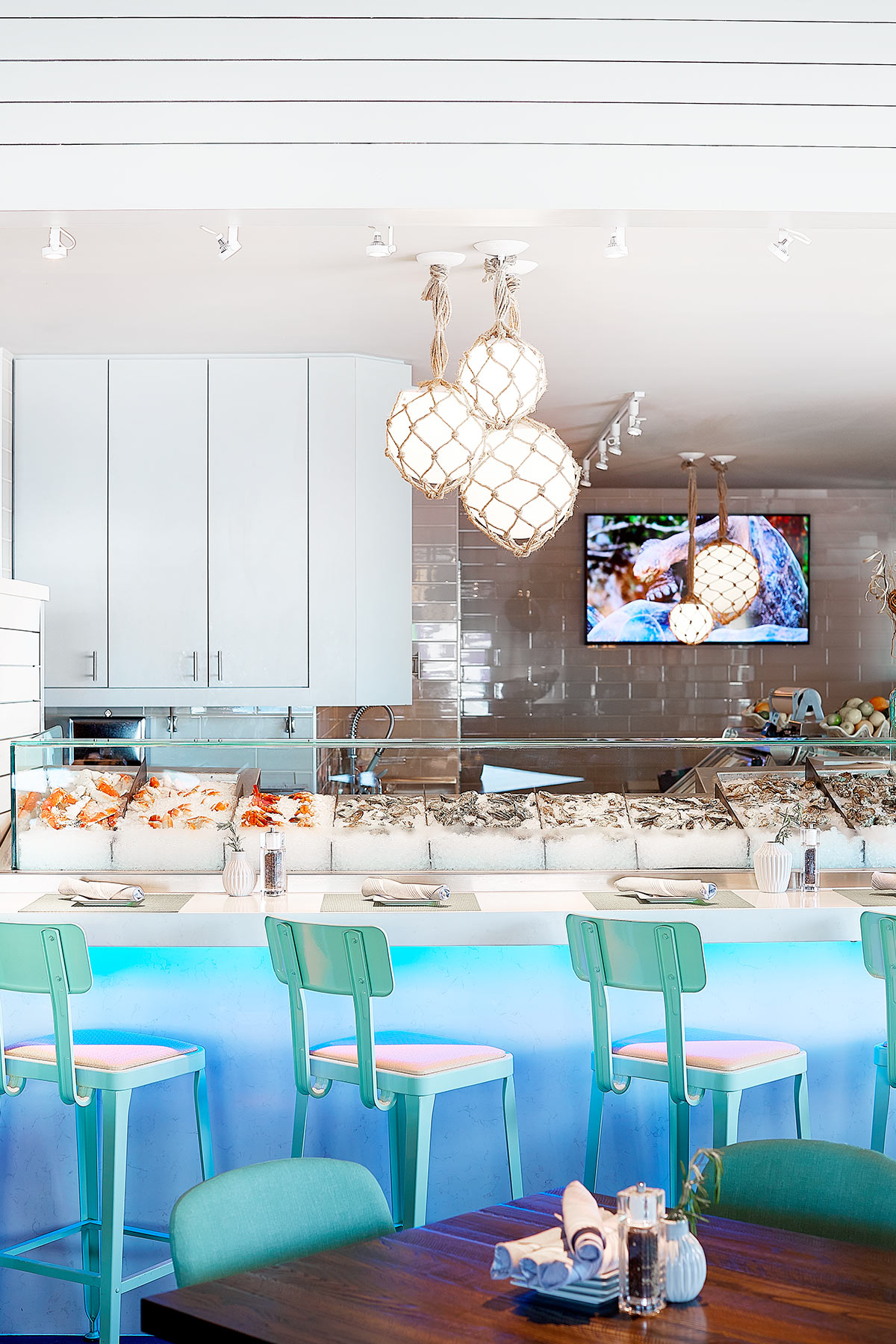 At Lovers Seafood & Market, you can drift over to the raw bar for oysters or drop anchor and order slabs of pristine fish, prepared how you want it. Do not miss Copper River salmon season. But also come for weekend crab cakes Benedict. And don't pass up the roasted poblano Jack cheese grits.
Readers' Choice:
TJ's Seafood Market & Grill
Best Sushi
We love their cool tastings and their fans of sashimi or nigiri layered with fish flown in daily from Tokyo's Tsukiji fish market. It's all good enough to ignore the carbon footprint.
Readers' Choice:
Shinsei
Best Butcher Shop
After hanging up their Army helicopter flight suits, the husband-and-wife team of Calvin and Desiree Wineland opened a meat shop in the Dallas Farmers Market. Calvin keeps the small family farmers who supply the beef, lamb, and pork on speed dial to answer any of your questions.
Best Pizza
Nick Badovinus' pizza joint opened with good vibes and even better flavors. A dozen white and red pies push an ingredient-forward philosophy that's simple at heart, but flirts with Wagyu salami, fresh pea tendrils, and swishes of cream reduction. The crust is blistered, with a balance of crisp and chew.
Readers' Choice:
Dough Pizzeria Napoletana
Best Sweets Shop
Grace Koo has re-created a Seoul coffee shop in a light-filled, friendly spot in Old Koreatown. Order cold brew and admire how her Paris-​honed pastry skills translate to Asian-style treats, like fluffy sweet buns; light-as-a-dream, cream-filled sponge rolls in flavors like taro and matcha; and sweet potato cakes decorated with meringue bunnies.
Best Thai
Bustling Sunday food stalls behind a hidden temple are your passport to the tantalizing street food of Thailand. Funky papaya salad, satay skewers, bundles of sticky rice nestled in banana leaves, and explosions of authentic flavor you don't find on restaurant menus are on the agenda. In other words, the real stuff.
Readers' Choice:
Asian Mint Restaurant
Best Brewery
Outside, Community looks more like a Best Buy than a Design District craft brewery, but appearances can deceive. The spacious, dog-friendly taproom, with views of tanks that benefit from an in-house yeast lab, is great for groups. More important, the beer selection, with seasonal rotators, is one of the most diverse in the city.
Readers' Choice:
Deep Ellum Brewing Co.
Best Brunch
The menu at this reliable Oak Cliff neighborhood restaurant offers a fresh approach to brunch standards. Order the breakfast flatbread covered in bacon and scrambled eggs or crispy shrimp on mini bacon-cheddar frittatas smothered in creole rémoulade. Save room for dessert: French toast cakes loaded with seasonal berries and maple syrup.
Readers' Choice:
The Grape Restaurant
Best Prix Fixe Menu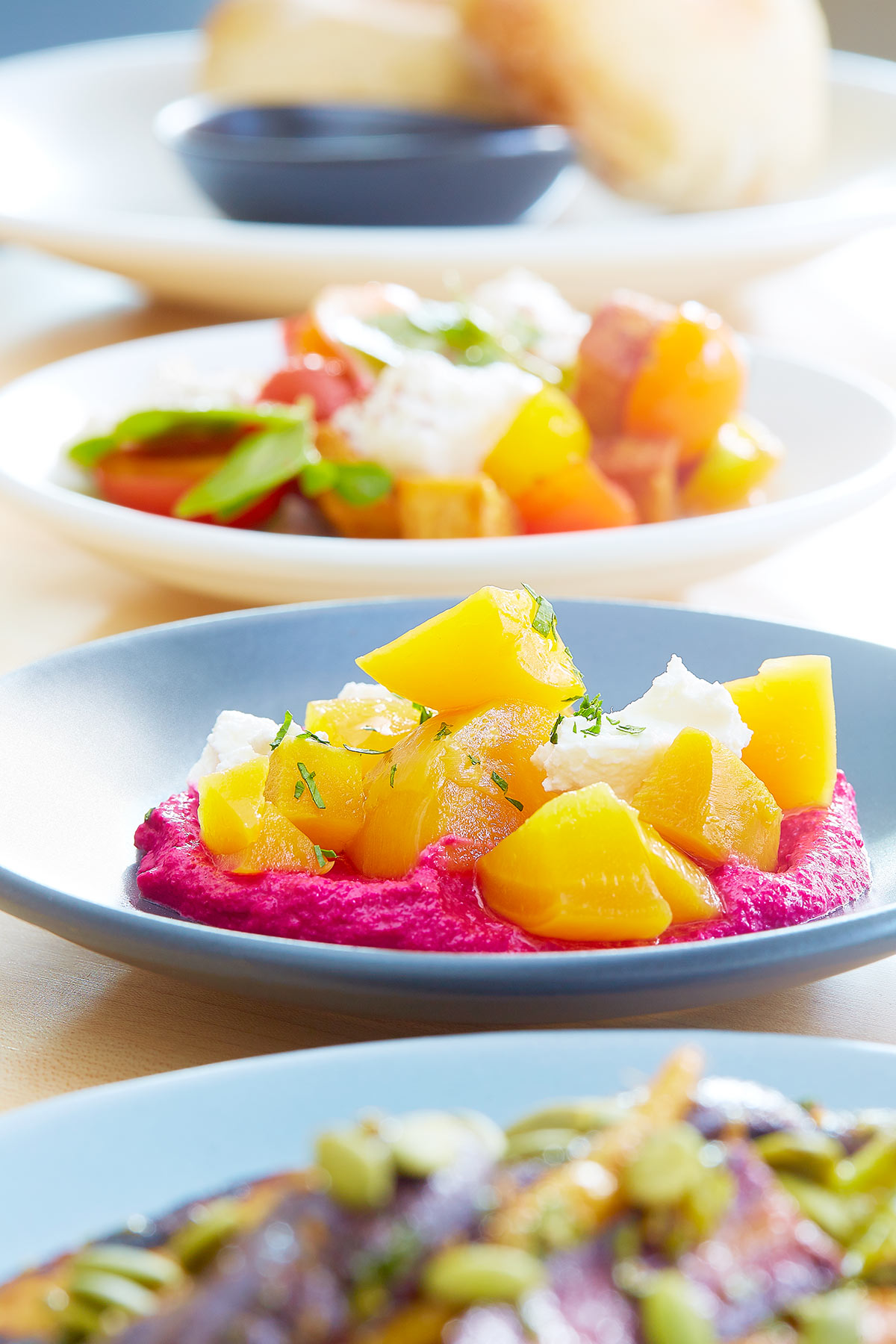 The value of $35 seems to stretch when you come for the pre- or post-theater prix fixe. Four courses show off the brilliance of chic, small Mediterranean plates. We're always entranced by the flavors and mesmerized by the coherence. The term "meze" does not do it justice.
Best Barbecue
Expect a line. Not just because the brisket, with a cracked black peppercorn bark, is perfect, but because hours are limited. The restaurant is only open for lunch on Thursdays and Fridays and the first Saturday of each month. But once you make it through, the 100-seat dining room guarantees a place to sit.
Readers' Choice:
Pecan Lodge
Best Place to Buy Booze
The crew at Bar & Garden—quite possibly the only local liquor store filled with houseplants and succulents-to-go—knows its stuff. They're happy to educate you on natural wine and artificial additive-free spirits. Saturday tastings in the extremely Instagrammable shop are a perfect way to begin your clean drinking journey.
Best Sandwich
Some people complain about the prices of Goodfriend's sandwiches. OK. But take one gloriously messy bite of their $10 mushroom pastrami & rye—a vegetarian take on a Reuben with portobello mushroom "pastrami," Swiss cheese, house-made sauerkraut, and Million Island dressing on marble rye—and you'll be throwing your wallet at the cooks.
Readers' Choice:
Jimmy's Food Store
Best Restaurant Patio
The Crescent courtyard, which doubles as a patio for the Uptown location of this restaurant and wine bar, buzzes with al fresco diners every day of the week. The breezy, opulent enclosure, scattered with four-tops and patio umbrellas, is the ideal spot to indulge in gourmet squash blossom-covered pizza and sparkling rosé by the glass.
Readers' Choice:
Pecan Lodge
Best Burger and Fries
This is basically the fanciest Big Mac you'll ever order: two patties, made from dry-aged 44 Farms beef, are topped with American cheese, iceberg lettuce, bread-and-butter pickles, and a creamy sauce (aioli, hot sauce, onion, horseradish, and Worcestershire). It's all sandwiched between a made-from-scratch pain au lait bun. The hand-punched, twice-fried, Kennebec potato fries are a perfect side.
Readers' Choice (Best Fries):
Rodeo Goat
Dream Cafe
The kids menu here is straightforward and offers basics like chicken strips, a cheeseburger, bowtie pasta with butter, and Mickey Mouse pancakes. Your child is guaranteed to find something he likes. The Uptown location has a playground, so you can let the ankle-biters run free without worrying too much about hateful glares from other diners.
Readers' Choice:
The Lot
Best Coffee Shop That Isn't
Yeah, you can get your caffeine fix at this tongue-in-cheek shop in North Oak Cliff. They brew their coffee with beans from Cultivar. It's good. But the main reason people stop by the 300-square-foot storefront is to snag Instagram snaps drinking frothy, sprinkle-covered lattes on the millennial-pink couch.
Best Late-Night Eats
The menu at this popular BYOB restaurant is expansive. As you flip through the laminated pages of affordable Asian fare, you'll come across dishes like vermicelli soup, banh mi, and pork simmered in caramel sauce. But they also serve breakfast all day, so you can sate your hankering for bacon and eggs at 2 am. Which is generally when bacon and eggs are best.
Readers' Choice:
Ten Ramen
Best Chicken-Fried Steak
It's a panko-crusted Akaushi rib-eye slathered with duck fat gravy, and it costs $22. We've seen reviewers call that a waste of a good piece of meat. Those reviewers are wrong. The crust clings to the tender meat, and it stands up to the decadent gravy. It's beautiful in your mouth.
Best Hotel Bar
We wish all hotel bars featured absinthe and Chartreuse, blue velvet banquettes, and a dramatic red-lacquer chinoiserie mantel. You won't regret giving in to the allure of a $75 tableside-assembled caviar martini, flanked with sea beans and lemon juice pearls. The bartenders are top-notch and the nibbles high-end.
---
View a Map of the Best of Big D Winners
Editor's Choice: Restaurants, Bars & Clubs
Readers' Choice: Restaurants, Bars & Clubs