Best Vintage Dig
Lula B's is the antique shop of your dreams, the funkier version of the one you remember browsing with your grandma as a kid. With two locations and dozens of vendor booths, you can find everything from rustic to midcentury. One recent dig left us entranced by a brass Bacchus door knocker.
Best Museum Gift Shop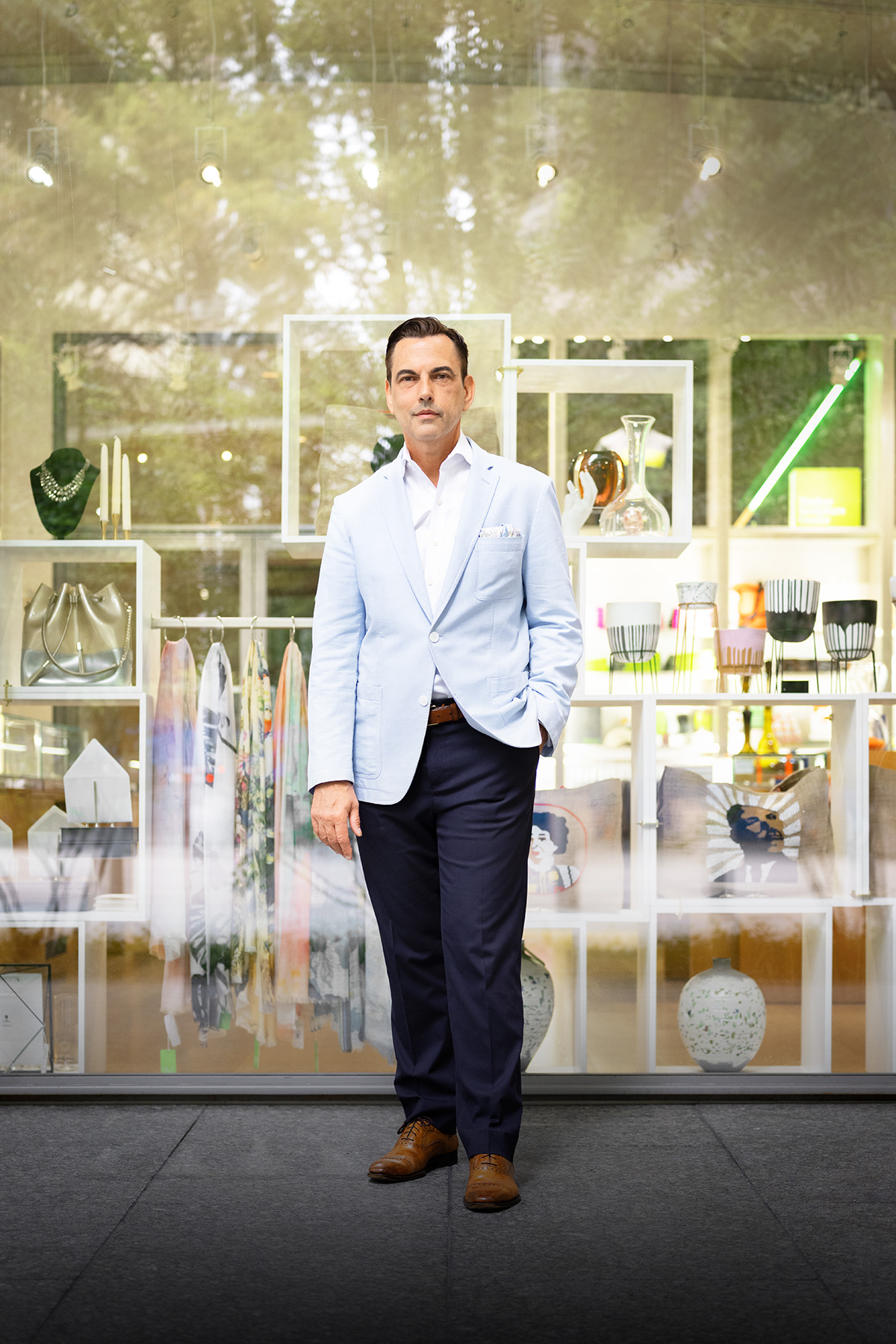 Donald Fowler has completely transformed the Nasher's once-uninspiring gift shop into a Wunderkammer of creative finds, from smartly sourced European decor to a well-considered section for creative-minded kiddos—all tied together with a welcome sense of humor.
Best Pet Supply Store
Established in Garland more than eight decades ago, when its primary customers were farmers, Roach Feed & Seed continues to thrive near a recently revitalized downtown. Today, you'll find more modern concessions, as well as garden seed, livestock feed, and live parakeets.
Best Stationery Store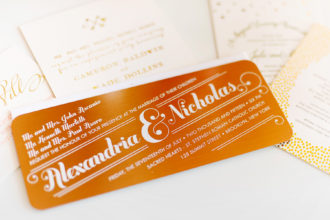 The shop recently moved to Lovers Lane to allow for more space to display its leather goods and linens and so on. But we keep coming back for the custom stationery. Pick a design from the samples on the two oversize cork boards or come with a specific idea and they'll make it happen.
Best Eyewear Boutique
It was inevitable that Garrett Leight—the son of Oliver Peoples founder Larry Leight—would start his eponymous optical company. But it wasn't a given that his first Texas boutique, situated on Knox Street, would be an experiential work of art.
Best Gift Shop
Once upon a time, Christine Visneau ran Little Bean, a kid's shop so dreamy that grownups turned green with envy. They too wanted well-made giftables from indie artisans the world over. Then, last spring, this Visneau-curated boutique appeared in the Adolphus with Stetson hats, silk handkerchiefs from Denver, locally engraved Zippos, and even French trinkets for young 'uns. May we all give happily ever after. 1321 Commerce St.
Best Children's Clothing Boutique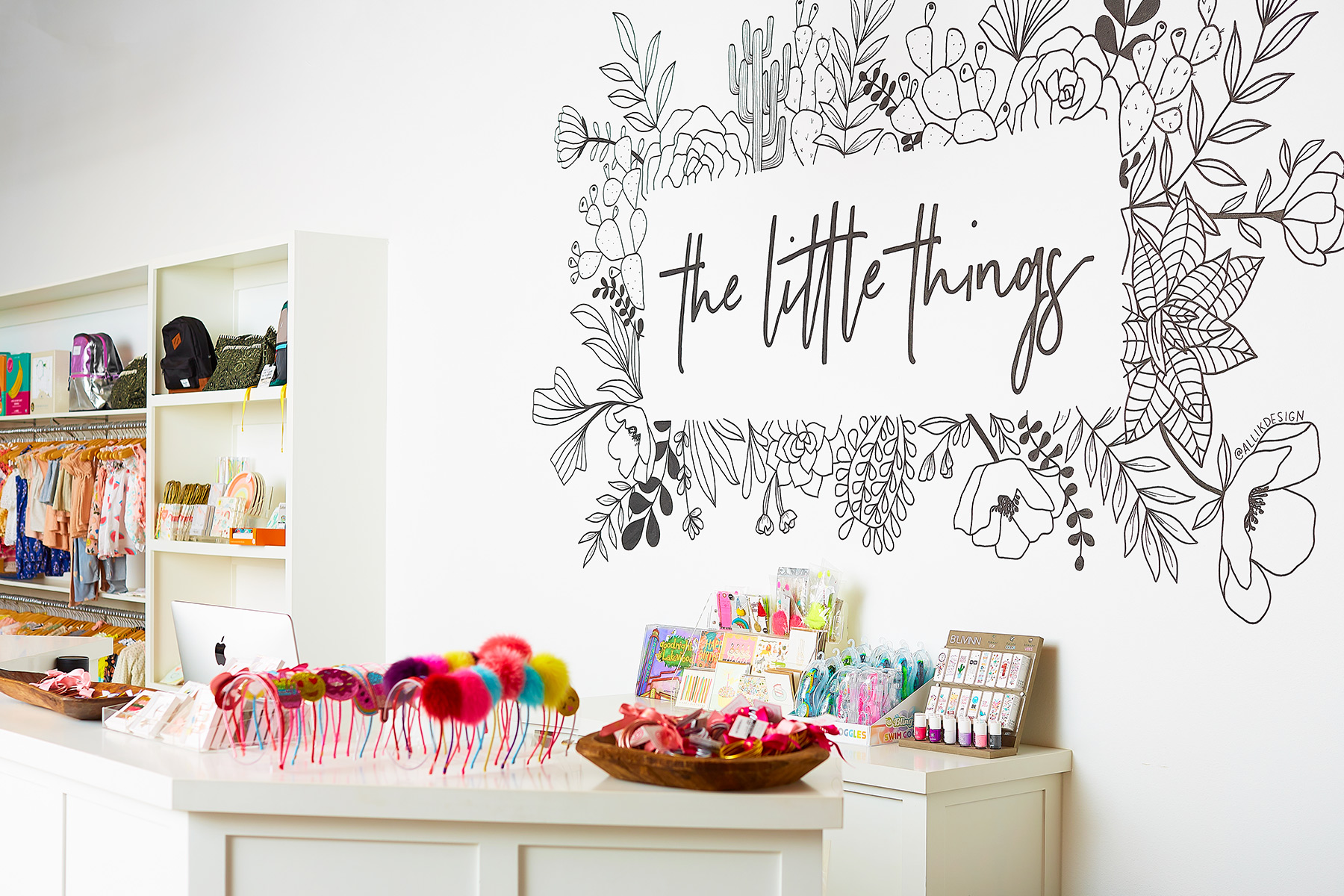 The threads are so fashion-forward you'll wish they made them in adult sizes. But we also love the accessories. Mother-daughter duo Cindy Weed and Amanda Fink stock the store with lines like Bling H2O swim goggles, Cienta shoes (approved by the royal family), and sweet Wunderkin Co. bows.
Best Athletic/Outdoor Wear
When you spot a pair of ridiculously cool leggings in SoulCycle, more than likely they're from Bandier. The Highland Park Village boutique stocks on-trend apparel from more than 50 up-and-coming and established brands for the rapidly expanding athleisure corner of your closet.
Best Shoe Rack
The store's stunning collection of luxury shoes is like an art gallery where you get to stick your feet in the sculptures. And even if your bankroll can't cover $1,200 Gucci platforms with removable ballet slippers, you can at least afford a flute of prosecco to sip while perusing.
Best Place to Buy Jeans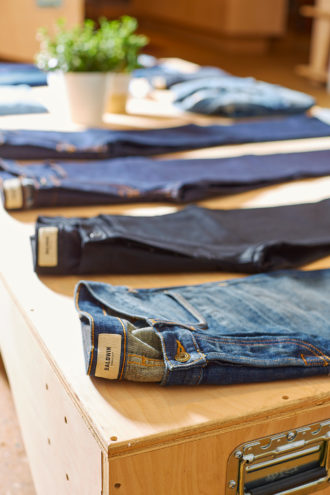 The Kansas City outpost produces its own long-lasting, high-quality denim and stocks a wall's worth of styles for men and women. Ladies jeans include everything from flare to boyfriend to selvedge skinnies that stretch to gently hug the wearer's derriere. Extra points for the shop's ever-present wisps of Parisian incense.
Best Garden Shop
Founded in 1899, Nicholson-Hardie is the oldest garden shop in Dallas, and it has the know-how that comes with that title. Between its deep selection and a staff that's all green thumbs, don't be surprised if you walk out with a fun and unexpected purchase.
Best Floral Shop
Cebolla is the only place in Dallas where you can find the sought-after Esperanza Rose, a pink beauty that hails from Ecuador. You can see Cebolla's other blooms on display at The Mansion Restaurant and the Dallas Country Club, then take one of their how-to-arrange classes so you can re-create the look at home.
Best Nose for Fragrances
Forty Five Ten has the city's most flocked-to fragrance counter thanks to Shasa Mitcham, who's more of an olfactory psychologist than a salesperson. Mitcham will ask about your lifestyle, tastes, hopes, and dreams to help sniff out the best scent for you.
Best Guitar Store
The chill owners of this intimate shop let us plug in to their boutique amps and shred our way through all the usuals—Taylor, Fender, Martin—plus a great collection of axes by independent builders (we ended up with one of Nash Guitars' distressed beauties).
Best Home Accessories Store
You can find colorful furnishings at approachable price points, including patterned pillows, blue chinoiserie pots, grab-and-go flowers, and bookshelf knickknacks. Every item is curated by the queen of preppy herself, namesake designer Caitlin Wilson.
Best Vintage Clothing Store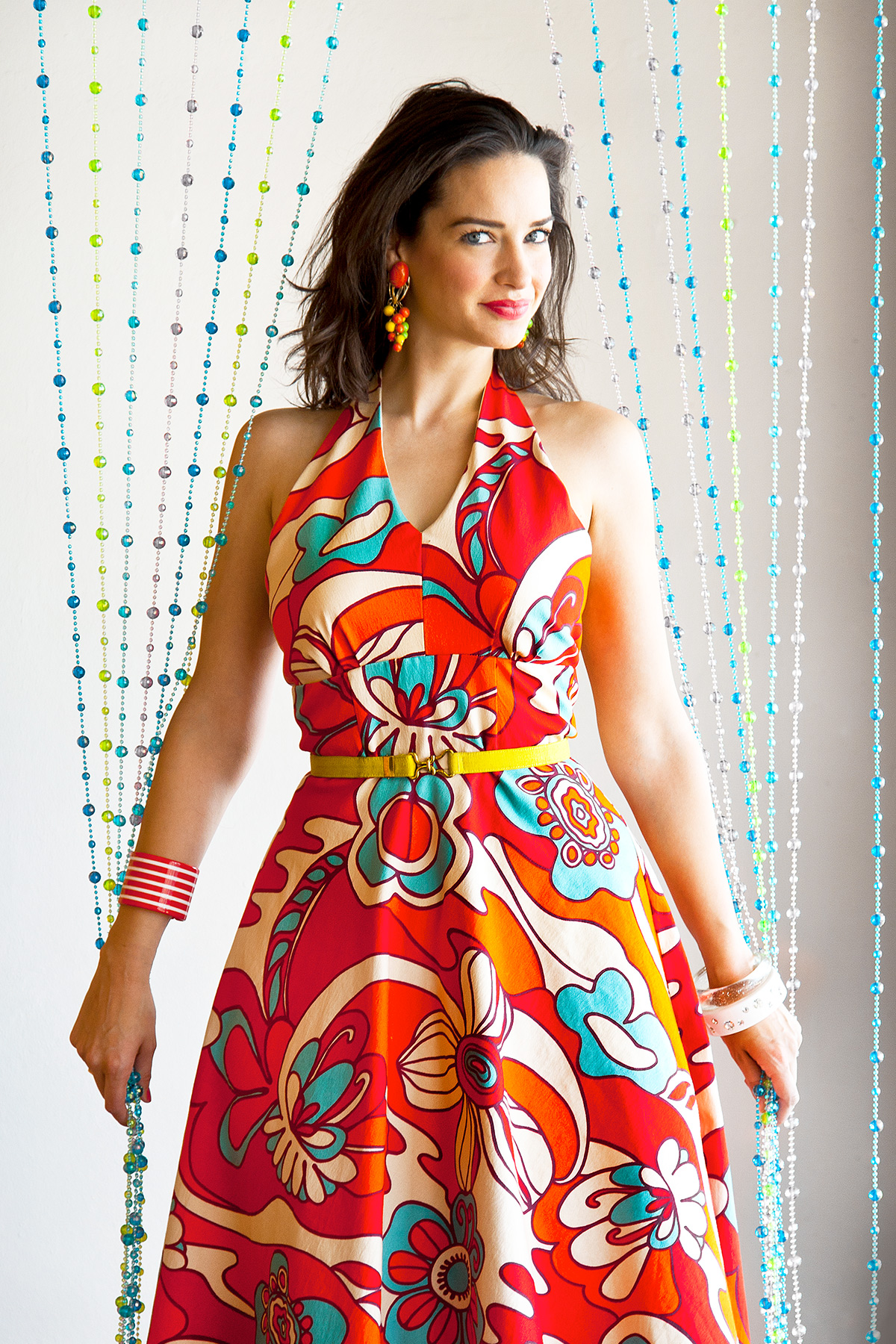 You can find current designer labels here, but the real magic at the Henderson Avenue store is in its immaculate "museum room." Organized by decade, the racks are lined with everything from '70s-era Pucci and Halston to like-new Carolina Herrera couture.
Best Hardware and Design Materials Store
Beginning as a neighborhood store in 1947, the company now has four locations. It's truly a one-stop shop for home needs. We go in to pick up hardware and paint—and also to gawk at tricked-out grills from Traeger, Weber, Napoleon, and Big Green Egg.
Best Beauty Boutique
Dallas' first full-fledged clean beauty boutique arrived in Legacy West this January, bringing a bevy of cult-favorite brands. Stop in to the airy space to swap your products for nontoxic, effective alternatives or book an appointment at one of the only Tata Harper spas in the country, located at the back of the shop.
Best Kitchen Accessories Store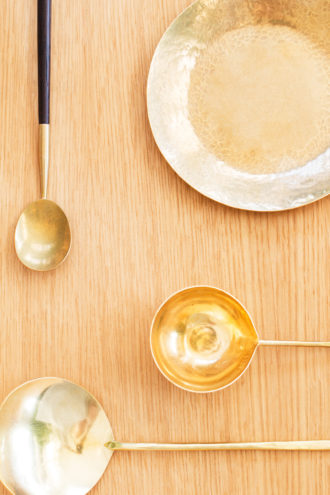 Jennifer and Adam Littke opened Set & Co. in 2015 in a 1922 brick mercantile building in Oak Cliff. They keep surprising us by unearthing well-crafted kitchen wares that are also works of art. Even the tiny teaspoons are pretty. Every item sticks to a utilitarian, minimalist sensibility.
Best Traditional Furniture
Mecox has long been a favorite of ours for its precisely edited collection of furniture. But its newly launched Mecox Collection—the company's first foray into producing its own line—is what has our attention at the moment. We love the rattan and rope pieces that add a beach-y feel to our home.
Best Outdoor Furniture and Accessories
Take a trip without leaving your backyard. Big Mango imports its stock (minus smaller goods like candles and wind chimes) from Indonesia, and pieces like the teak summer bed have us dreaming of sitting poolside in Bali. Grab organic sculptures and petrified wood end tables to complete the look.
Best Vintage Furniture Store
The name might read as strictly midcentury, but this store, specializing in 20th-century furniture, has something for all aesthetics. We recently fell in love with some utilitarian wooden chairs by Hans Wegner and George Nakashima. Don't miss the snail table by Federico Armijo.
Best Sneaker Store
Open since 2007, Centre was already the No. 1 spot to keep your kick game triple fire emoji, with the latest Adidas, Nikes and more, and racks of vibrant, clever streetwear to pair with them. Now we hear the Mockingbird Station store is in line to get some of the more exclusive drops, too.
Best Contemporary Furniture Store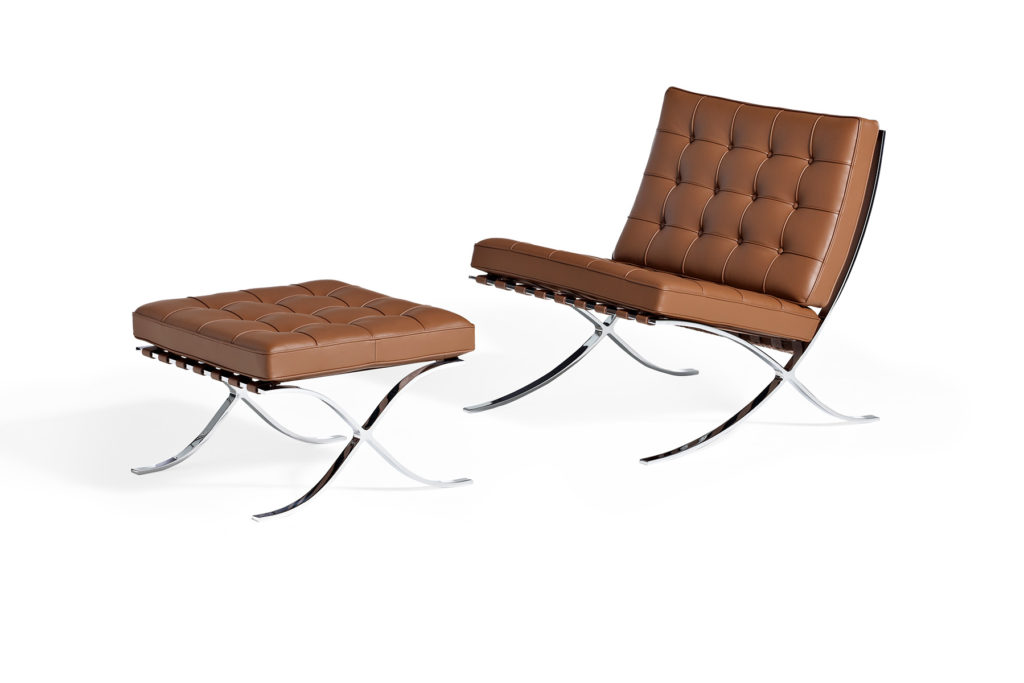 Pieces from Scott + Cooner always seem to fit in with our modern leanings but they never look cold. The clean lines add dimension and depth to a room but manage to stay friendly and inviting. We especially love to add a swoop of drama with a Foscarini floor lamp.
Best Affordable Women's Clothing
The eco-friendly, celeb-cosigned brand made its Texas debut last fall with a high-tech, millennial-targeted boutique on Henderson Avenue and quickly did away with the idea that fast fashion or sustainable clothing can't be chic. The dressing room touchscreens combine the ease of online shopping with the instant gratification of spending IRL.
Best Record Store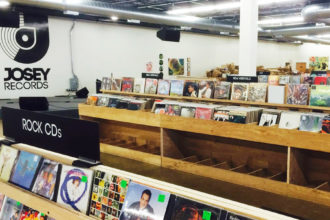 The used vinyl selection at this 15,500-square-foot record shop will have you crate-digging for hours. After you've filled your arms with '70s funk singles and '80s new wave albums, head over to the listening section and give them a spin. They sell new releases here, too. But we come for the oldies.
Best Men's Clothing Store
"Dad style" may have made a splash at the last Men's Fashion Week, but before using that trend to defend clunky New Balances and loose-legged jeans, visit DLM. It's the Venn diagram overlap of fashionable and comfortable, carrying streamlined sneakers, casual button-downs, and well-fitted trousers. We rest our hand-tooled leather briefcase.
Best Toy Shop
Storefronts on Knox have been changing like Texas weather, but luckily Froggie's is still hopping. The small shop is stocked to the ceiling yet somehow not overwhelming, and there's always an enthusiastic toy geek willing to point out a marble maze, Tokidoki doodad, ice cream scoop backpack, or gag gift you wouldn't have come across online.
Best Women's Clothing Boutique(s)
Merry Vose's sister boutiques always make for an easy-breezy afternoon along Lovers. Start at Cabana to get colorful daywear and the latest Ace & Jig pajama-like pieces, then go a few doors down to Canary for feminine Euro designs with upscale embellishments (hello, Temperley London).
---
View a Map of the Best of Big D Winners
Editor's Choice: Shopping