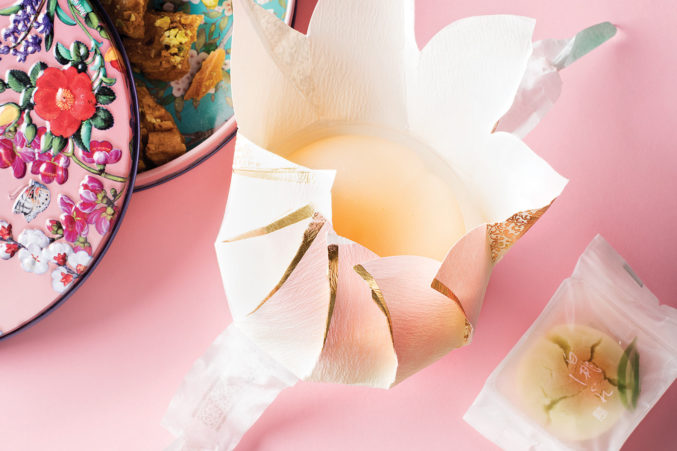 Heavenly Hostess Gifts
You could be predictable and simply show up with a bottle of Chard or a bouquet of flowers. Or you could make an impression with a gift as pretty as it is delicious.
Daryush Parsi's buttery pistachio brittle is scented with saffron and cardamom. $20 a half-pound; $30 a pound. pajamasweets.com.
At J.sweets, you'll find delicacies made with cherry blossom petals, the finest green tea, or prized Hakuto jelly made from fresh white peaches from Okayama—all beautifully wrapped in origami packages. Get it at: Mitsuwa Marketplace
Kate Weiser's spatter-painted chocolate bars turn heads. The Passion Praline bar pairs tart passion fruit with hazelnut gianduja. $40 for a sampler of five.