An important part of
marathon
prep is dedicated to wardrobe choice. Months of training can come undone when athletic apparel fails. Luckily, one of the most innovative companies in the sports gear world is based right here in the city.
Founded in 2013 by Rob Canales and Kurt Spenser, two former Stanford swimmers who set out to perfect the wet suit after an unsatisfactory triathlon experience with a top-of-the-line product,
Roka
has earned acclaim as the brand of choice for Olympians and Ironman champions, including Gwen Jorgensen, Javier Gómez Noya, and Meredith Kessler, along with celebrity fans such as Zac Efron and Daisy Ridley.
After athletes saw major results with their initial round of ultra-thin, aerodynamic wet suits (Kessler won a 2013 Ironman swim by four full minutes the first time she wore a Roka wet suit), the brand expanded their offerings to include race day-ready gear for running, swimming, and cycling, all of which have the same sleek, lightweight appeal of the wet suits with equal attention paid to fit, performance, and fashion.
The company moved its headquarters into an 11,700-square-foot warehouse in the Design District in 2016, a move that has given Roka an edge in an already crowded field, with the space to house state-of-the-art prototyping equipment. "Most brands take up to two years to bring something to market," Canales says. "We've been able to bring something to market in nine to 12 months. That's where technology has helped us."
That equipment includes multi-material 3-D printers to create goggle and sunglass prototypes, advanced textile bonding machines and a full sewing facility for apparel, as well as a Vasa Swim Ergometer (aka "swimming treadmill"), a Kickr indoor cycling trainer, and a Woodway treadmill for fit-testing Roka products. There's also an 80-degree pool that creates a motorized current—a good place to quickly test whether a pair of goggles or a wet suit is up to par. "We do as much prototyping as we can here, dozens and dozens of prototypes," Canales says. "We can get a lot closer a lot faster."
An 80-degree pool with a motorized current is a good place to quickly test whether a pair of goggles or a wet suit is up to par. "We do as much prototyping as we can here," Rob Canales says. "We can get a lot closer a lot faster."
And though the amount of space makes sense for the rapidly growing company, Roka's location, set amid a sea of showrooms and upscale art galleries, is more unique. "We thought about where a neat up-and-coming performance brand in Dallas would be," Canales says. "I didn't have any interest in going north or being anywhere too corporate. We wanted something with some personality." The artistic vibe of the neighborhood ended up being perfect for the aesthetics-conscious company.
As for why Roka landed in Dallas in the first place, the native Californian explains that his wife's job was the impetus for the decision (Kate Canales heads up the Design and Innovation program at SMU), although the city has turned out to be an inspired fit.
"It's been great. Dallas turned out to be this non-consensus place to start a performance brand," Canales says. "A lot of swim companies are on the beach, and a lot of snow-related brands are obviously in the mountains, so at first we thought, Do we need to move somewhere?" Dallas' large population of triathletes and robust running and marathon scene quickly changed their minds.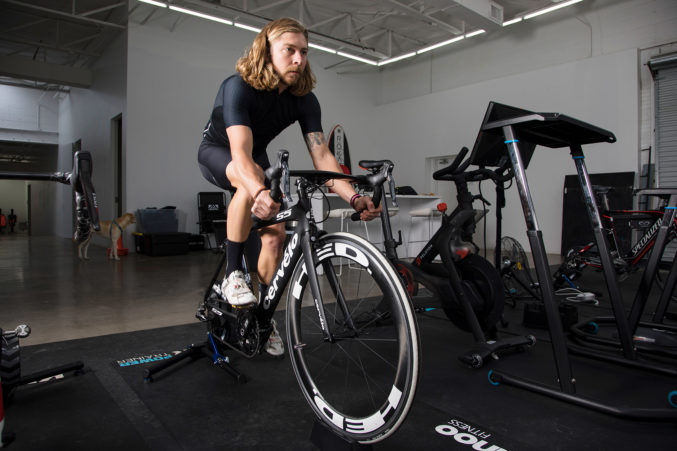 Roka has also drawn on Dallas' talent pool, recruiting highly experienced people from larger local companies to create an all-star team, which includes recent grads. "With SMU, we have this really awesome well of young talent who are well-educated and have a perspective on the world. It's really a great place to make home."
Get our weekly recap
Brings new meaning to the phrase Sunday Funday. No spam, ever.