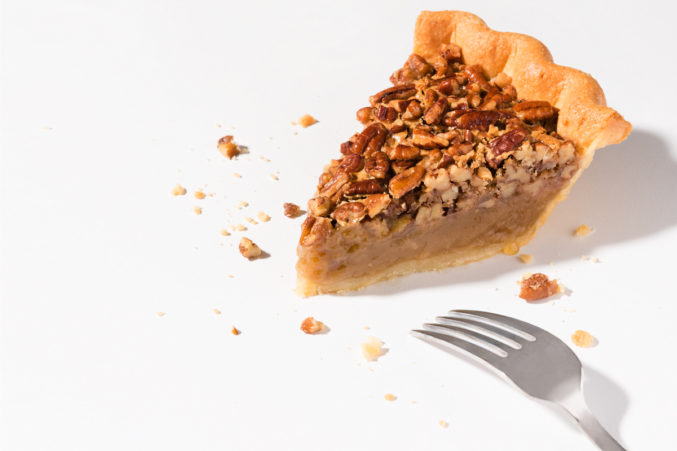 Our Favorite Pie This Fall
Emporium Pies offers the top tastes of the season.
Just in time for the holidays, Emporium Pies is now serving up sweet treats at its new storefront in Deep Ellum. Larger than the original Bishop Arts location, the new space features a patio and a custom mural by Brooklyn-based artist Dana Tanamachi. You can choose from seasonal offerings such as Drop Dead Gourdgeous, a spice-heavy pumpkin pie, and Lord of the Pies, a deep-dish apple pie that takes 12 hours to make. But our favorite slice for fall is still The Drunken Nut, with its thick layer of Texas pecans topping a bourbon and brown sugar filling, all within a shortbread crust that's good enough to eat on its own. The last day to order for Thanksgiving is November 20 at 8 pm. Pro tip: when you pick up your pie, stop next door at Pecan Lodge and get a smoked turkey or ham while you're at it.