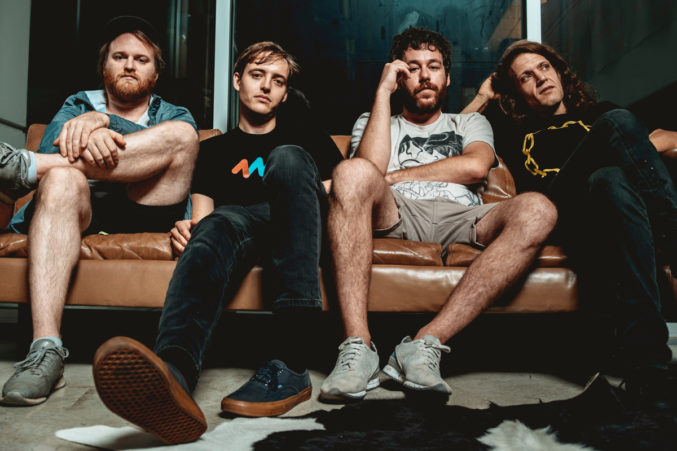 Strange Days
Survive made the disquieting soundtrack 2016 deserved.
Some may treat Survive's New Year's Eve gig at the It'll Do Club as a homecoming, the end of a victory lap for the band that began in July when Stranger Things became a Netflix sensation. You could forgive the temptation: the group's Kyle Dixon and Michael Stein scored the nostalgic sci-fi series, and they are the two members of the Austin quartet that actually grew up in Dallas. But that's where the story falls apart—neither Dixon nor Stein ever played in bands locally.
Not that anyone at It'll Do will care much about the provenance of the group onstage. It might not be a true homecoming, but it definitely is the end of a victory lap for Survive. The whole deal was just exquisitely timed. Stranger Things emerged, more or less out of nowhere, in late July; Dixon and Stein's soundtrack was released a few weeks later; and then Survive's own album, RR7349, came out in September.
While I won't try to claim the band as ours, I will say that it might strike some as an odd choice to ring in the new year: four guys on synthesizers, playing what might be best described as chopped-and-screwed Kraftwerk. There's a steady propulsion to the music but rarely anywhere to go. It's like running in place in a closet with the lights off. I don't mean that unkindly.
You could say Survive makes mood music, but for only one mood: anxiety. The band's songs—a guess at what the future would sound like in 50 years made 30 years ago—are often clinical and cold but also loaded with unnerving menace. It comes mostly from the throbbing bass trudging implacably beneath every song, Jason Voorhees drawn in a series of musical notes. Put another way: it's heavy metal if no one had ever invented guitars.
Now that I think about it, maybe that sound is the ideal way to kill off 2016—an annus horribilis that finally answered the question "What if everything bad happened at the same time?"—and roll into 2017. And a good motto for right now: "Survive."