My family moved from the East Coast to Dallas in the summer of 1956, when I was 12 years old, throwing me into a state of profound culture shock.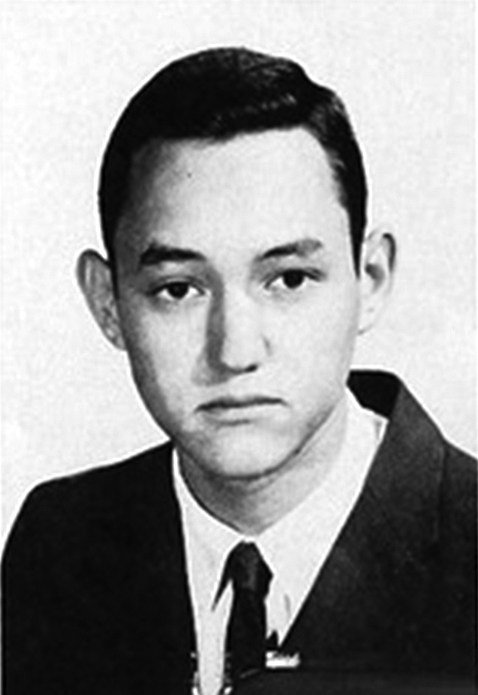 I found the city strange, vacant, and formless. I didn't know where I was and couldn't envision the geography. No one walked the streets. Traffic was sparse. The heat was oppressive. My mother, father, sisters, and I lived for a while in a small motel room on Harry Hines with a broken-down air cooler as my father struggled to earn a living as a salesman. My mother went to work on an assembly line at Texas Instruments, which allowed us to buy a $15,000 house in what was called the Walnut Hill section of the city. During those long, hot months before starting Thomas Jefferson High School, which then started in the eighth grade, I set out to explore the city on my own.
A jazz-crazed veteran of the public transportation system of New York City, I thought I could get around Dallas the same way. I remember waiting 45 minutes on a sweltering August day, on the corner of Midway Road and Northwest Highway, for a bus that would take me downtown. The prospect of skyscrapers, as opposed to the horizontal monotony of Dallas' suburban sprawl, was enticing. When the bus came along, I saw that all the passengers were black women traveling from their domestic jobs in North Dallas to points south.
While it lacked the bustle of midtown Manhattan, the streets of downtown at least had pedestrian traffic. White businessmen dominated, but black people were also in motion. Planted on the corner of Ervay and Main, I noted the racial divide. On the south side of Main stood Neiman Marcus, where, walking through the main floor, I was greeted by the erotic fragrance of French perfume. White-gloved black elevator operators ferried the white customers from floor to floor. The ambience was serene. Directly across the street, in a turn-of-the-century building gone to seed, was W.A. Green, a five-and-dime emporium where the salty smell of hot buttered popcorn filled the air. All the Green customers were black. The ambience was boisterous.
I wandered around town. I found Douglas Magicland, a store filled with whoopee cushions and loaded dice, and Shanghai Jimmy's Chili Rice, a hole-in-the-wall whose sign out front said, "Chili Rice, very nice, eat it once, you'll eat it twice." At the Commerce Street newsstand, I bought a copy of DownBeat magazine and asked the shoeshine man about the best place to buy jazz albums. He pointed to the pawnshops on Elm Street, east of Pearl.
"Got a few jazz albums," said the pawnbroker, "but a whole mess of rhythm and blues."
I bought my first Ray Charles record. When I asked about live jazz, the pawnbroker told me which buses to take to South Dallas and Oak Cliff, giving me the names of a few clubs. That night I heard master bluesman Freddie King. The stinging screams of his gold-top Gibson pinned me to the wall, flooding my heart with a rush of fresh blood.    
During those summer months, I followed my heart to wherever funky music was played—the Green Parrot on Hall Street, the American Woodman Hall at Oakland and Carpenter, Saturday night gospel shows at the cavernous Sportatorium on Industrial Boulevard, Sunday morning Pentecostal services on Forest Avenue, where jubilant choirs raised the roof and got me praising a God I wasn't sure existed. Black Dallas provided the right rhythms, the cultural kick I needed. Equally satisfying was the welcome I received wherever I went. Other music enthusiasts greeted me as one of their own. My age and color didn't matter. In those exotic settings, where hot-blooded grooves set the agenda, I felt at home.
In contrast, the reformed Jewish congregation my parents joined at the corner of Hillcrest and Northwest Highway, Temple Emanu-El, was a study in respectability. I liked the liberal slant of Rabbi Levi Olan, but even his impassioned sermons couldn't defeat my boredom. I found the music bland, and though I went through with my bar mitzvah, I did so by rote. I never felt the spirit.
With the end of summer, my treks into South Dallas came to an end. I now found myself trapped in North Dallas, with its vast terrain of brick ranch-style homes, all seemingly the same. There were no corner candy stores, only a lonely 7-Eleven and, a mile from our house, the Walnut Hill shopping center on Marsh Lane, where I learned to love chicken-fried steak at Wyatt's cafeteria and found, much to my delight, a few R&B albums at a small record store. I discovered one nightclub on Lovers Lane, the Magic Bar and Grill, where jazz was occasionally played. But the owner, seeing I was underage, wouldn't let me inside.
At the start of the school year, I reported to Thomas Jefferson High to start the eighth grade. I stood on the front steps, surveying the sprawling two-story building that looked more like an elongated motel than a school. It appeared anything but welcoming. All the students congregating by the front doors seemed to know one another. I didn't know a soul. My heart was heavy. Naively I imagined that a group of black kids would appear, speaking of the music that I loved, and I would suddenly have friends like the friends I'd left back East. But of course this was the era of strict segregation, legal as well as geographic. Black people were not only forbidden to attend white schools, they lived a world away, far down Thomas Avenue, across the Trinity River, or in remote neighborhoods below Fair Park.
I had no choice but to walk through the front doors and present myself to my new classmates and teachers. In doing so, however, I would face an old stumbling block: I would have to say my name.
My severe stutter began in early childhood. The first time I remember being deeply embarrassed in public was when my first-grade teacher told me to stand and introduce myself to the class. I couldn't get out the word "David." My face turned red and I fled home. The next day, my father had to forcibly bring me to school. Grade school was an ongoing challenge. My parents were wise enough to send me to speech therapists, but progress was frustratingly limited. I never realized long-term fluency—not then, not now.
Like most stutterers, I developed coping mechanisms. When, for example, I came upon a word likely to trigger my stammer, I substituted a synonym. At the same time, because I was an extrovert and thrived on attention, I never withdrew socially. I muddled my way through, a funny kid who made friends easily. By then I'd fallen in love with the language of African-American musical culture. Perhaps because I perceived it as a culture of outsiders—a culture of people, like myself, who spoke and thought in markedly different ways—that culture became a refuge. If the intensity of my stutter rose in relation to my nervousness, I rarely stuttered in front of black folks.
The eighth and ninth grades for me at T.J. were especially rough. It took me a long while to adjust to a community of car-crazed Texas teenagers whose consuming passion was football. Humor helped. Humor always helps. And especially humor surrounding my stutter. Laughing at myself lightened the emotional burden and let others see that I didn't take myself all that seriously. And while I have no doubt that, deep within, the shame that comes with stuttering never dissipated, I soldiered on, even acting in a school play (where, as a New York gangster, I barely stammered at all) and, most significant, writing for the school paper. It was the act of writing that liberated me and allowed me to create an alternative voice, one that finally found the elusive fluency I had so long sought.
Eventually I became editor of the paper, the Reveille, and achieved some popularity through a series of articles I assigned myself, the most intriguing of which concerned Jimmy Reed, the immortal R&B star. After a set of his at Lou Ann's, a popular dance hall on Greenville Avenue, he invited me to conduct an interview in the back seat of his limo. But before I could ask my first question, he and his girlfriend fell into a violent altercation, climaxing with Reed cutting her upper arm with a razor blade. The limo sped to the ER at Baylor Hospital, where, while the woman's wound was being treated, Jimmy and I sat in the waiting room.
After a long silence, he turned to me and said, "Now what was it you wanted to ask me?"
"I guess I just want to know about the blues," I said.
"You don't know about the blues," said the singer. "You live them."
As an adult, that notion of living the blues changed my life, ultimately giving me the courage to pursue the musicians I admired most—Ray Charles, Aretha Franklin, Marvin Gaye, B.B. King, Etta James, Smokey Robinson, Buddy Guy, the Neville Brothers, Natalie Cole, and Willie Nelson. I managed to forge friendships and write bestselling autobiographies with all these extraordinary artists, discovering my ability to channel their voices and tell their stories. Along the way, I found my own voice as a lyricist, co-composing "Sexual Healing" with Marvin Gaye and writing a series of novels that includes The Man Who Brought the Dodgers Back to Brooklyn and Blue Notes Under a Green Felt Hat.
No doubt the path to my success leads back to my fledgling work for the Reveille. And while I do consider my high school years essentially a blues experience—a time when unspoken despair commingled with an uncertain sense of self-identity—I did manage to adjust and even attain a degree of prominence at T.J. Yet, a few months ago, when an invitation arrived at my home in Los Angeles to return to my high school and receive an alumni award, my mind flashed back on the pain of those first isolated years. I didn't want to return.
"If you go back," said my sister Elizabeth, "I think you might like it more than before. The student body is almost entirely black and Latino."
I was shocked. Having moved from Dallas 40 years ago, I had no knowledge of the ethnic constituency of its public schools. The thought of a black-and-brown T.J. intrigued me.
I invited two of my closest high school friends—Phil Maxwell and Dan Smith—to attend the ceremony. My anticipation was great. It had been, after all, some 50 years since I had walked the halls of that building on Walnut Hill Lane. When I arrived, T.J. looked the same. As I walked up the front steps, I wasn't given time to reflect on the anguish of that first day, a lifetime ago, upon entering eighth grade. That's because a squad of cheerleaders greeted me at the door, waving their pompoms and shouting exaltations as if I'd scored a touchdown.
Like most stutterers, I developed coping mechanisms. When, for example, I came upon a word likely to trigger my stammer, I substituted a synonym. At the same time, because I was an extrovert and thrived on attention, I never withdrew socially. I muddled my way through, a funny kid who made friends easily.
Once inside, I was amazed to see that everything looked exactly the same and yet everything looked entirely different. I had not forgotten the layout. I remembered which turns to take to reach the library and the gym and the room where we edited the paper. But this time the walls, which once had been bare, were covered with vivid drawings and photos of heroes of black and Latin culture, everyone from Selena Gomez to Cesar Chavez to Malcolm X to Kendrick Lamar. The faces I saw, the students I met, were faces of color. Their exuberance, their warm-hearted friendliness, their eagerness to meet me and hear about my work, was overwhelming. The spirit was positive, the energy irresistible.
I went to the auditorium to deliver my speech. My first notion was to speak spontaneously, allowing me to avoid stutter-prone words. I've always been frightened of reading from a prepared script. But I decided that it was time to walk through the fear and say what I had to say.
I stood on the stage with the other three award recipients. As I surveyed the large audience consisting mainly of seniors, I was assaulted by an old terror, a nightmare scenario from the deepest recesses of my childhood, that I would freeze and be incapable of uttering a single word. That, in short, I would make a fool of myself. For a fleeting second, I wondered whether this moment of honor might collapse into a debacle. I feared that I was about to realize the ultimate irony—returning to my high school a hero, only to suffer an even worse humiliation than the kind I endured when I first arrived there a half-century earlier.
My heart raced. My throat dried up. I had a bad case of the jitters. I took a few deep breaths. I looked at the audience—and then, then I stuttered. In fact, I stuttered a great deal. But I got the words out. I made my meaning clear. And as I stuttered, I glanced up and saw in the eyes of the students a look of both curiosity and admiration for someone unable or unwilling to hide his vulnerability.
"High school is hard," I said. "High school can be miserable. When I came to this high school 50 years ago, I was miserable. I didn't know a soul. I had a funny accent. I stood apart. I was afraid. I had—and still have—a pronounced speech impediment. I never wanted to walk through those front doors. I wanted to turn around and run. But I didn't. I stayed. And then, after a long, dark period, I somehow survived. I never fit in entirely, but I did find my place. I started writing, and that showed me I was good at something.
"Now I must admit that this school that I once hated nonetheless taught me good stuff—how to get along with different people, how to identify and develop my talent, how to sustain loving friendships. Today I'm surprised to hear myself say that I'm grateful to T.J. T.J. helped mold me. T.J. pushed me in a positive direction.
"So to those of you having a hard time like I did, I say, hang in. Things change. Things get better. There's always hope. Because if I, a stuttering stranger in a strange land, could adjust to T.J. and make something of myself, so can you."
When my speech was over, I felt released. My painful memories were assuaged. It was almost as if I had entered a dream world, both separate from yet attached to my adolescent experience. In this alternate universe, Thomas Jefferson High School, an uptight place in the '50s era of stifling conformity, had been transported into the age of hip-hop and found its funk. Miraculously, I found the funk healing.
David Ritz has written more than 50 books, including his latest, Before You Judge Me: The Triumph and Tragedy of Michael Jackson's Last Days (June 2016, Little, Brown and Company), written with Tavis Smiley.
Get the D Brief Newsletter
Dallas' most important news stories of the week, delivered to your inbox each Sunday.